To promote India as potential tourism destination for Indonesians, the Embassy of India in association with the India Tourism Office in Singapore organized the "Incredible India Evening" on 24 March at JW Marriott Hotel in Jakarta. "Incredible India", the official slogan of the country which was launched in 2002, promotes and campaigns tourism to India on a global stage.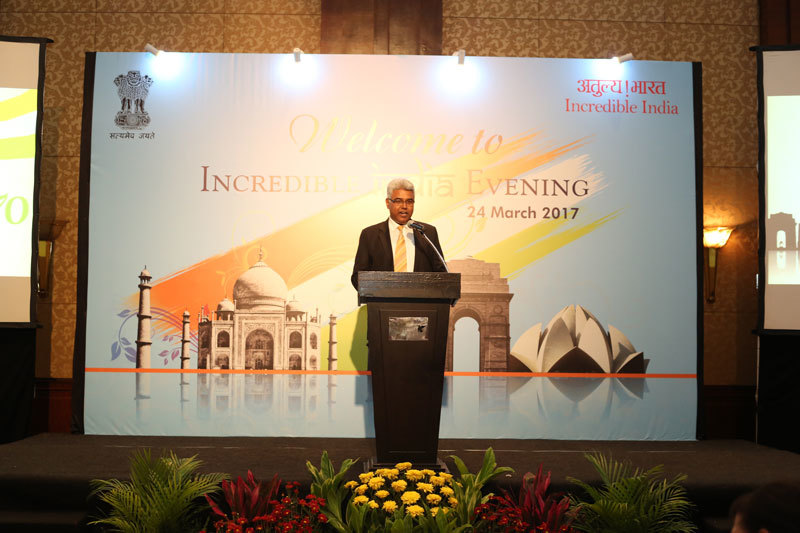 "Incredible India Evening" highlighted the potential of India's tourism industry and opened the strategic cooperation and synergy with its Indonesian counterpart. According to statistics, out of 9 million tourists visiting India in 2016, only 35.000 came from Indonesia - a number that could and should be easily increased.
To attract more travellers from Indonesia, India's tourism officials and tour operators have pledged to work harder and put in greater effort to promote Indian as a tourist destinations in Indonesia. Moreover, during the state visit of President Joko Widodo to India in December 2016, both countries agreed to promote tourism as an effective way to improve people to people contact.
The tourism between India and Indonesia is gaining momentum. Given the cultural affinity between India and Indonesia, the tourism between the two countries can be increased in many ways. Both governments have taken several measures to promote tourism.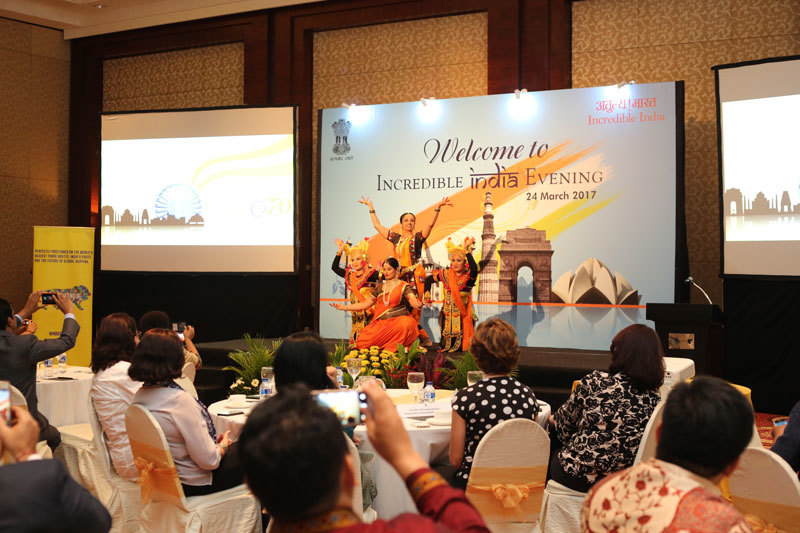 During the event, many representatives of the tourism industry had the chance to give short presentations, such as Rajendra Suman, Assistant Director India Tourism Office in Singapore, who took the opportunity to provide detailed information about tourism in Indonesia, from the development of MICE tourism and golf tourism to medical and wellness tourism. Indian tour operators Magadh Travels and Love India Travels also took to the stage to explain more about their services.
From Indonesia, President Director of Femina Group, Svida Alisjahbana talked about her experience of visiting India, and a the senior representative of Garuda Indonesia spoke about the easy connection between the two countries as the airline recently launched a direct flight from Jakarta to Mumbai.
The "Incredible India Evening" was attended by the Ambassador of India to Indonesia and Timor Leste, H.E. Ms. Nengcha Lhouvum, the Ambassador of India to Cuba and Armenia, senior officials of the Ministry of Tourism of the Republic of Indonesia as well as representatives of prominent tour and travel companies, hotels and airline industries.