Levi Strauss Indonesia shared exclusive insight on how Indonesian consumers became part of global event to celebrate the creation of blue jeans on 16 May, at X2, Plaza Senayan.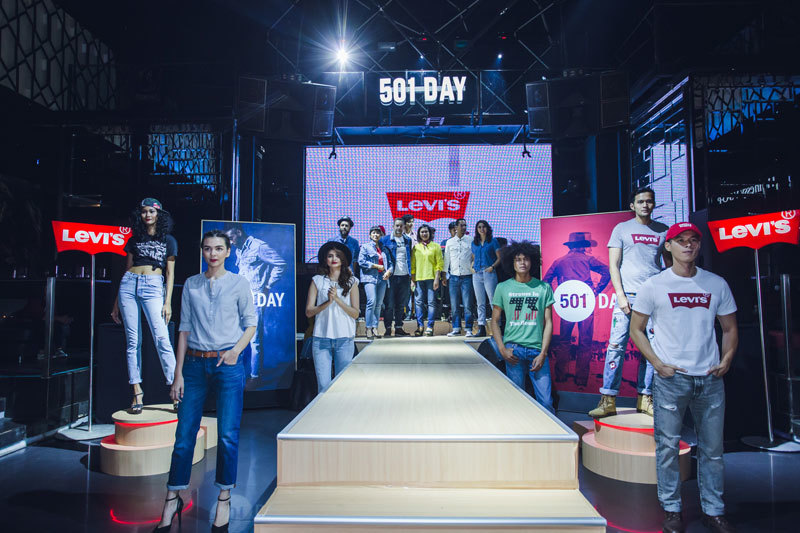 On 20 May 1873, Levi's created a simple pair of jeans - and forever changed the way people dress. For more than acentury, Levi's 501 have been used, fixed, mixed, matched and redesigned in various ways by various generations. To commemorate this special day, Levi's held many exciting events across the globe under the name of "501 Day".
The #501Day global celebration included the launching of a new collection limited edition 501 Day celebration, music concerts around the world including San Francisco, Mexico City, Buenos Aires, Tokyo, Shanghai and Mumbai, as well as a new episode of the documentary series about 501 that explores the connection between Levi's historical music and 501 that features iconic musicians like Solange and Snoop Dogg.
In Indonesia, #501Day was celebrated with the presentation of the new collection and a music performance by MALIQ and D'Essentials, as well as the screening of the fifth episode of the 501 documentary film series.
Actor and VJ Alex Abbad, drummer and model Rani Ramadhany as well as MALIQ and D'Essentials surprised the audience by walking on the runway, wearing the collection of 501 with style.
The exclusive collection of limited edition 501 Day celebration was specifically designed as a tribute to the rock 'n' roll era, which is synonymous with 501 jeans. In Jakarta, the new collection is available at Senayan City.