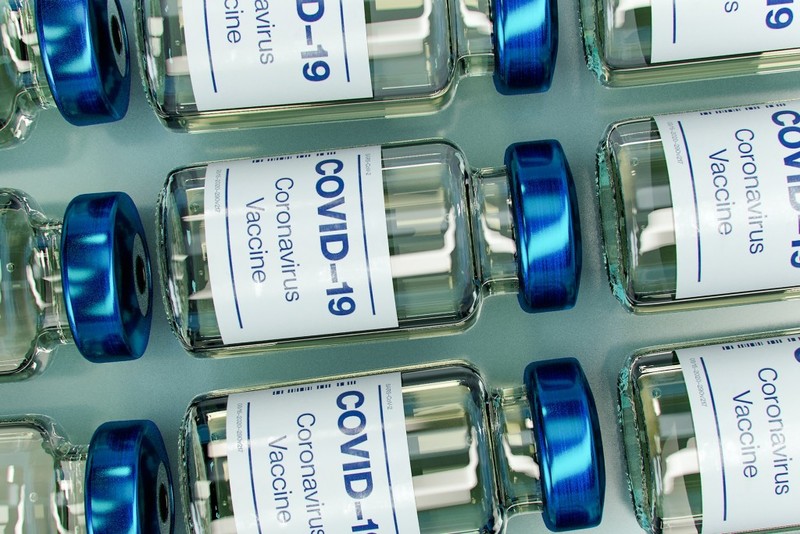 Indonesian communities nationwide are waiting for the Covid-19 vaccine, which is expected to be ready for mass distribution after the Indonesian government successfully secured a total of 240 million doses from the bilateral partnership with 10 developers from biotech and pharmaceutical companies across the globe including Sinovac, Sinopharm, AstraZeneca, Pfizer & BioNTech, and Moderna.
According to the data from Statista, Indonesia is one of the very few countries that will get the first supply. The data collected by Duke University Launch and Scale Speedometer shows that India has secured a total of 1.6 billion as of 20 November followed by Europe Union with (1.43 billion), United States (1.01 billion), Canada (358 million), United Kingdom (355 million), Japan (290 million), Indonesia (240 million), and Brazil (196 million).
Recently, Minister of State-Owned Enterprises Erick Thohir ensured that 75 million people will be vaccinated in the first phase of the distribution. Minister Thohir added that the vaccine distribution will be done in a few phases as the government expects the vaccine from the foreign suppliers will be both in final product form and in raw material form that needs to be packaged locally.
"Keep in mind as a note, the future vaccines, whether finished vaccines or raw material vaccines, must be processed within a month, so the numbers may not be compatible," said Thohir during the webinar Preparation of Data Infrastructure and Covid-19 Vaccination Services which was held by the Committee for Covid-19 Handling and National Economic Recovery (KPCPEN) on 1 December.
On the other hand, the Indonesian government also needs to make sure that the vaccine has passed the safety certification and Emergency Used Authorization (EUA) from the National Agency of Drug and Food Control (BPOM) as well as the World Health Organization (WHO).
According to the latest report, the estimated effectiveness at Covid-19 prevention based on interim data from late-stage clinical trials put mRNA-1273 by Moderna and BNT162b2 by Pfizer & BioNTech at 95% effective. Gam-COVID-VAC Sputnik V by Gamalaya Scientific Research Institute at 92% protection, followed by ChAdOx1 nCoV-2019 by University of Oxford/AstraZeneca at 70% protection.
The distribution process will be done transparently in order to avoid possible fraud and misuse as well as to make sure that community will get the vaccine at an inclusive price unlike the prior phenomenon when mask prices skyrocketed during the early outbreak back in March. "We will anticipate those issues and make sure it's accessible for everyone so that people can get vaccines transparently and openly," Thohir said.
Erick added that his party is still waiting for the decision of Health Minister Terawan Agus Putranto regarding the opening of the first stage of the Covid-19 vaccine registration for the independent category.
Currently, the government is focusing on vaccine development through PT Bio Farma in collaboration with a company from China, Sinovac Biotech. The vaccine is currently undergoing phase three clinical trials. The results, so far are known to be safe and show no side effects. The government plans to distribute the Sinovac vaccine as soon as it has received the safety levels indicated in its testing. In addition, the government is also developing the homegrown vaccine called Merah Putih, which is being carried out by a number of domestic research institutions and universities.

List of Priority
Each person is expected to get two vaccinations to get full immunity. Indonesian government makes sure the public will get the vaccine as soon as possible with the closest expectation being in late December. A few groups of communities ranging from the ages of 19 to 56 will be vaccinated in the first place. At least there should be 15 million and 20 million vaccines ready in mass distribution in January. Government vaccines are prioritised for health workers, TNI, Polri, and the poor. There is also an independent vaccine for people who can afford to pay for themselves.
Member of the National Immunisation Expert Advisory Committee and ITAGI, Prof. Soedjatmiko explained that the vaccine currently being developed will be for ages 19 to 59 years. "Most people who are exposed to the virus are people with ages of 19-59 years. According to the research, the data shows that 80% of the Covid-19 infected this group of people. These age groups are more vulnerable than the other because this group is actively working and has high mobility," Soedjatmiko said during a virtual public dialogue on 2 December.
Immunisation specialist Dr. Elizabeth Jane Soepardi explained that wherever the vaccine comes from, it will go through our vaccine factory at PT Bio Farma. The government had already communicated with Task Force and health officers in the frontline to provide vaccine depots. "Ideally, the vaccine administration should be scheduled, on what date, at what time, and where is the location. Both officers who provide services and the community must know so that in due time the service providers and those who are served meet regularly," Dr Soepardi said during the press conference on Monday.
"By arranging the schedule ahead of time, it is hoped that the service process will take place more quickly. A maximum of one person only needs 10 minutes to be served from registration to vaccination," Dr. Soepardi added.

Big Data Will Provide Monitoring the Vaccine Distribution
Due to the complexity of distributing the Covid-19 Vaccine evenly in Indonesia, the government is preparing a big data information system by cooperating with PT Telkom Indonesia Tbk (TLKM) and PT Bio Farma (Persero) as an aggregator.
Muhamad Fajrin Rasyid, Director of Digital Business at Telkom Indonesia, explained that Telkom is expanding its digital business, including developing big data analytics to provide a database for Covid-19 vaccination to help the Committee for Covid-19 Handling and National Economic Recovery (KPCPEN).
Rasyid explained that this system will sort data for priority groups who will get the vaccine first. When vaccines are available, this information system will also be used to monitor vaccine deliveries, stock numbers, and project vaccine supply and demand, as well as other technical distribution.
"It will help us to process the vaccination with a precise target. People who are already registered in one system do not need to be registered in another system so that we can prevent duplication," Rasyid said.