Ismaya Live recently announced the 6th edition of Jakarta Culinary Feastival (JCF), which will be held from 3 to 6 October at Senayan City, Jakarta. This highly anticipated food festival is expected to bring more flavours through its extensive and comprehensive experience during four-day event.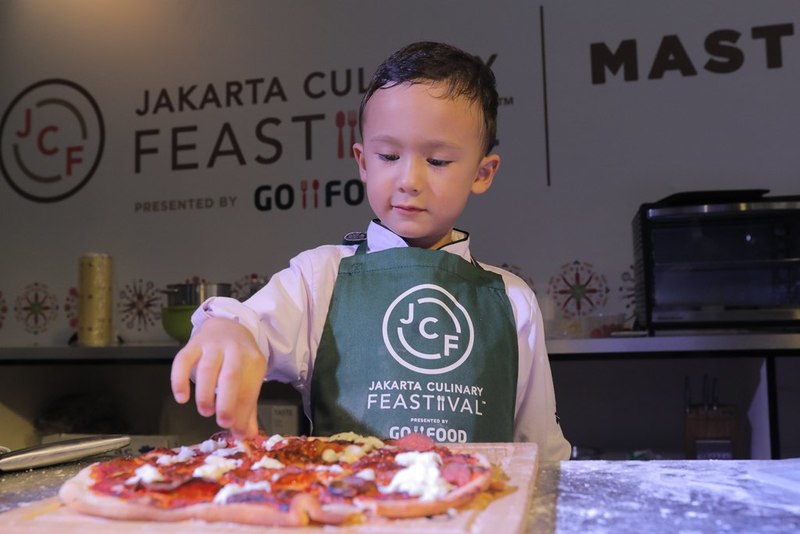 Partnered with GO-FOOD, JCF 2019 will be a one-stop destination where foodies could taste, sip, learn and have fun. This year's theme, "In Bloom", will highlight culinary trend and movement, as well as local ingredients which has influenced Indonesian culinary tradition. Foodies are invited to discover this haven of local food and beverage and participate in interactive activities to improve their culinary knowledge and skill.
"It's an important event for Indonesian foodies. The Jakarta Culinary Feastival this year is back in collaboration with GO-FOOD to create a one-stop culinary destination. We will go beyond just an ordinary food festival and provide a culinary experience during 3 to 6 October. Stay tuned to JCF social media for more exciting announcement of culinary stars and activities," Ismaya Live Brand Manager, Sarah Deshita told the press.
Aristo Kristandyo, VP of Marketing for GO-FOOD said that the number one online food delivery service in Indonesia would bring new experiences at the Jakarta Culinary Feastival 2019. "It is GOJEK's commitment to empower small to medium culinary businesses by inviting some of them to participate at the festival, opening possibility to build awareness for their culinary brand. Food is not the only thing we offer to visitors. We hope to inspire culinary fans in Indonesia through the festival," Kristandyo added.
JCF 2019 invites local culinary brands to participate at the festival by sending their business profile to [email protected]. This tenant opportunity is open for restaurants, cafes, coffee shops, food and beverage suppliers, kitchen appliance suppliers, institutions and organizations in the culinary industry.
Last year, JCF successfully attracted 70,000 visitors to visit. JCF brought to the table 130 programs, 72 tenants, and 54 culinary stars from local and international within the country for four days.
Jakarta Culinary Feastival 2019
3 to 6 October
Senayan City, Jalan Asia Afrika Lot 19, Jakarta
Instagram: @jakartaculinaryfeastival
www.jakartaculinaryfeastival.com