Wine connoisseurs in Surabaya will be delighted to know that JW Marriott Surabaya has unveiled its latest outlet – Wine & Co – the hotel's wine cellar which houses an impressive premium wine collection. To celebrate the opening of Wine & Co, JW Marriott Surabaya held an inauguration event on Wednesday, 22 June 2022 to mark this new milestone. The open house event was hosted by General Manager, Gaurav Saxena, and Director of Food and Beverage, Yudi Hendarsyah, which was attended by business colleagues, wine enthusiasts, and key supporters.
"Today we mark the official opening of our new wine cellar – Wine & Co. Instead of a traditional ribbon cutting, we especially invited Wine Sommeliers and wine enthusiasts to test our premium collection," said Yudi Hendarsyah.
Designed to provide wine for any occasion, whether to go with your dinner after a long day's work, as a gift for special occasions or to add to your extensive wine collection, Wine & Co. has got you covered. Encompassing 30sqm of space, the wine outlet features over 700 bottles of exquisite wine. During the opening event, guests could taste the day's wine, perfectly complemented by a variety of aged cheeses and various patisseries at SBCo (Surabaya Baking Company), the hotel's pastry outlet which is in the same area. Wine consultant and sommelier, Janisaa Pradja, stated that Wine & Co. is a pioneer in providing an extensive range of rare premium wines in Surabaya's five-star hospitality industry.
The venue is designed with beautiful touches of gold, luxurious grey marble, and glass elements, featuring arches individually designed to fit a specific ceiling angle. The entrance showcases a floor-to-ceiling glass façade that allows guests views of the lobby and the SBCo outlet.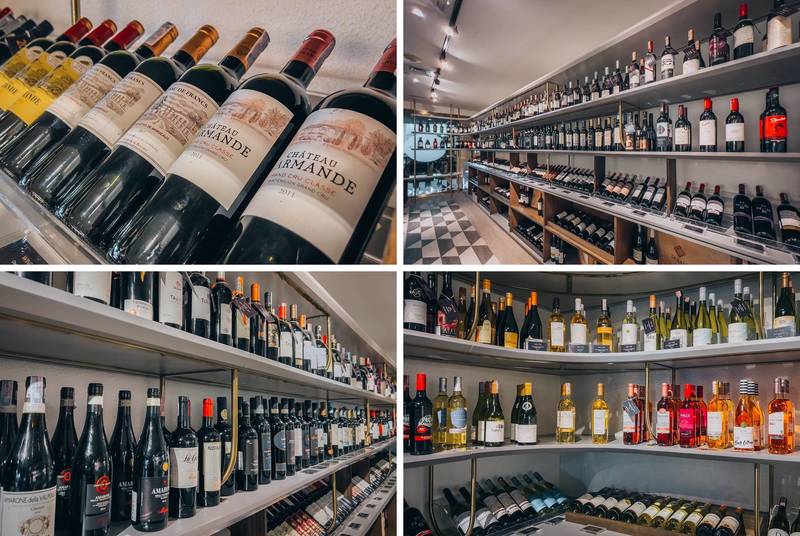 If you have any questions or have trouble picking out the right wine, don't worry, Wine & Co. has an in-house wine expert ready to assist you during your visit. They also provide wine tastings and free delivery services to make your wine purchasing easier.
For more information, please call +62 31 545 8888 or contact Elvira at +62 813 3014 7778.
Wine & Co. at JW Marriott Surabaya
Jl. Embong Malang 85-89, Surabaya
+62 31 545 8888
jwmarriottsurabaya.com