Sustainability is in the news almost every day and the pressure is growing on companies all over the world to be more ethical in every aspect of business. From production processes and best business practices all the way through to customer service and stakeholder engagement, companies are now expected to behave in more sustainable and responsible ways.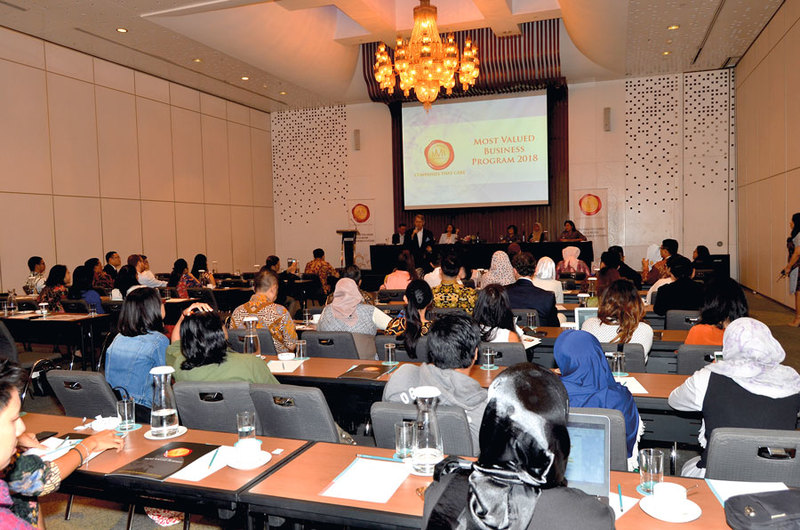 In Indonesia, the concept of sustainable business is still relatively new compared to many other countries, so a large number of local companies still have a lot to learn if they are to catch up with their counterparts around the world. With the rapid growth in the Indonesian economy, this is an issue which needs to be taken very seriously if Indonesia is to take its place on the world stage as a supplier of acceptable goods and services to countries where sustainability, ethical business practices and environmental friendliness are already the norm.
Most Valued Business (MVB) provides a wide range of PR and marketing services to companies that are leading the way in sustainability and helps those that wish to become more sustainable by providing valuable information through a series of educational seminars. This also helps modern consumers to identify companies that are genuinely trying to do the right thing so that they can spend their money more wisely and contribute towards the drive for better future for the planet.
In its 2018 program MVB will provide many forums for the sharing of information between its members and many opportunities for companies to learn more about the latest developments in relevant areas.This will include:
Business lunch discussions and seminars on sustainability, best business practices, corporate values, environmental friendliness, safety and security, ethical employment, and customer service and respect.
A top-level conference featuring expert speakers and an award ceremony publicly recognising and showcasing companies that have demonstrated commitment to the highest standards in every aspect of sustainability.
2018 will also see the introduction of Leaders, a publication profiling the companies at the forefront of the drive for sustainability in Indonesia. This publication will be widely distributed through partners all over the country, through embassies and chambers of commerce and all other organisations interested in sustainable development in Indonesia or looking for suitable partners for trade.
For more information please go to www.mostvaluedbusiness.com or contact [email protected] for Seminars registration.