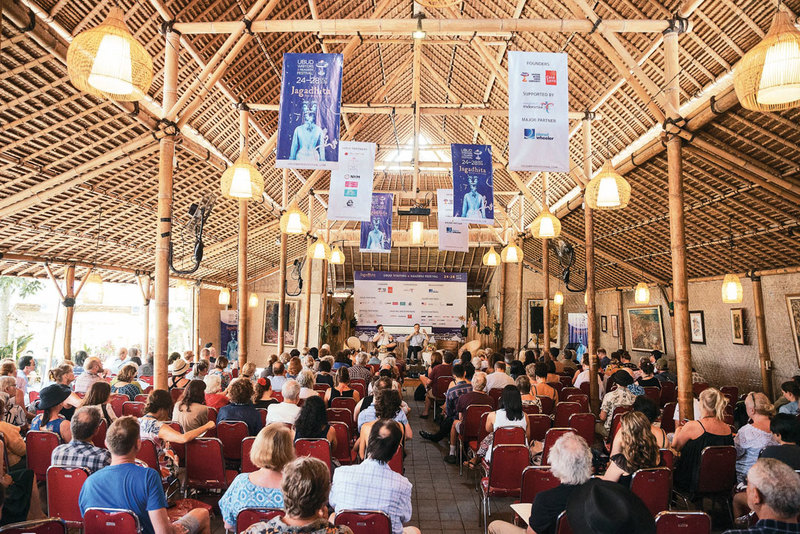 Southeast Asia's leading literary event, Ubud Writers & Readers Festival (UWRF), returns this 23-27 October 2019, bringing a huge line up of authors, journalists, artists and activists to Bali's cultural capital for another year.
The festival has announced their full line up of over 200 speakers from 30 countries, who will take the stage in over 170 events across 70+ venues around Ubud. The immersive and engaging events range from panel discussions, literary luncheons, writing workshops, music and art performances and film screenings, all weaved together at the Festival Hub where a festival market atmosphere takes place. The Ubud Writers & Readers Festival was named one of the world's top five literary festivals for 2019 by The Telegraph, making it something you must experience if you're in Bali.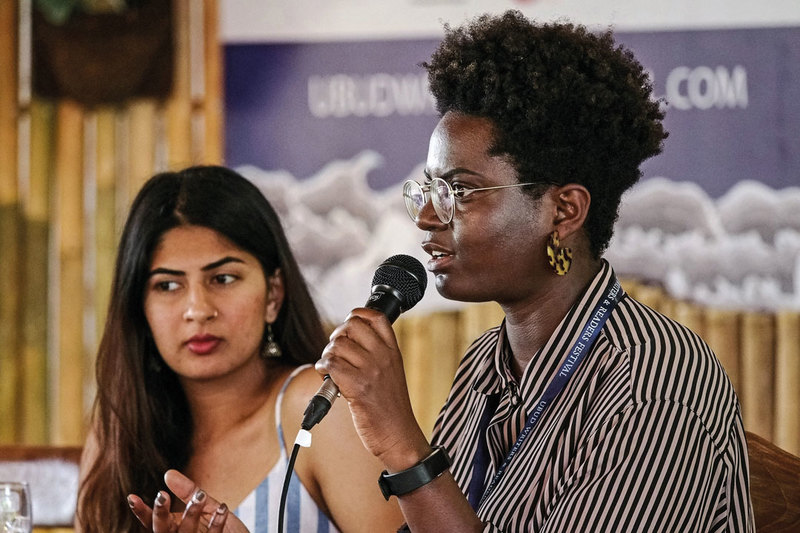 Who's coming to UWRF 2019?
As always, the festival invites a broad range of interesting people, spanning diverse backgrounds and expertise.
Among the big names revealed are legendary author of Trainspotting, Irvine Welsh, feminist firebrand and New York Times contributing opinion writer Lindy West, BAFTA-winning hip-hop artist, writer and social entrepreneur Akala, journalist, author and Pulitzer Prize finalist Megan K. Stack and award-winning writer, poet and playwright Lemn Sissay.
They'll be joined by internationally renowned Iranian-American writer and religious scholar Reza Aslan, Canada's bestselling memoirist Lindsay Wong, Pakistani journalist and author Sanam Maher, Turkish author and translator Nazli Karabiyikoglu and Man Booker Prize nominated author and documentary filmmaker Guy Gunaratne.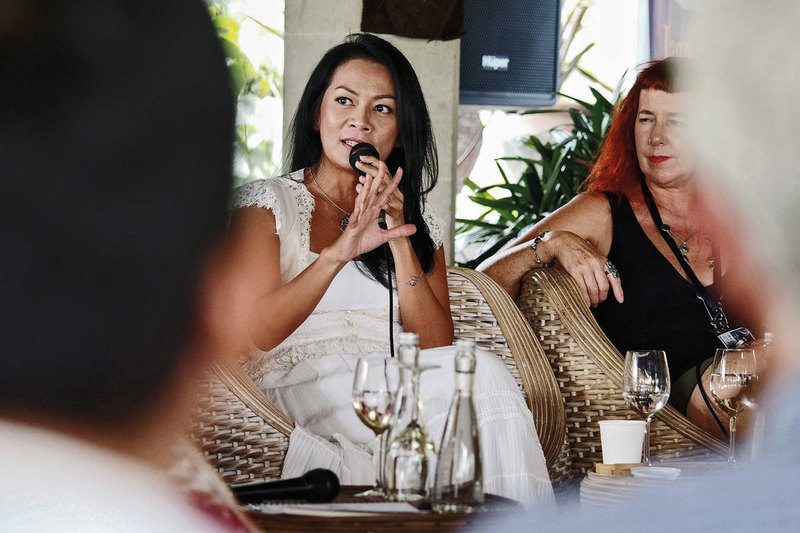 As Indonesia's premier platform for showcasing its writers and artists to the world, the Festival is thrilled to welcome award-winning author and journalist Laksmi Pamuntjak, one of the nation's foremost film directors Garin Nugroho, author and film director Richard Oh, veteran journalists Leila S. Chudori and Maria Hartiningsih and author, artist and gender activist Eliza Vitri Handayani.
For its 16th year, the UWRF presents the theme 'Karma'. Drawn from a Hindu philosophy, in Bali, Karma Phala is the spiritual principle that each action has a consequence equal in force and similar in form. "We'll celebrate the writers, artists and activists from across Indonesia and the world who are deeply aware of the consequences of their actions. Through cross-cultural perspectives on the Hindu principle of Karma, we'll explore how each of us make decisions today that shape our shared future," says UWRF Founder & Director Janet DeNeefe.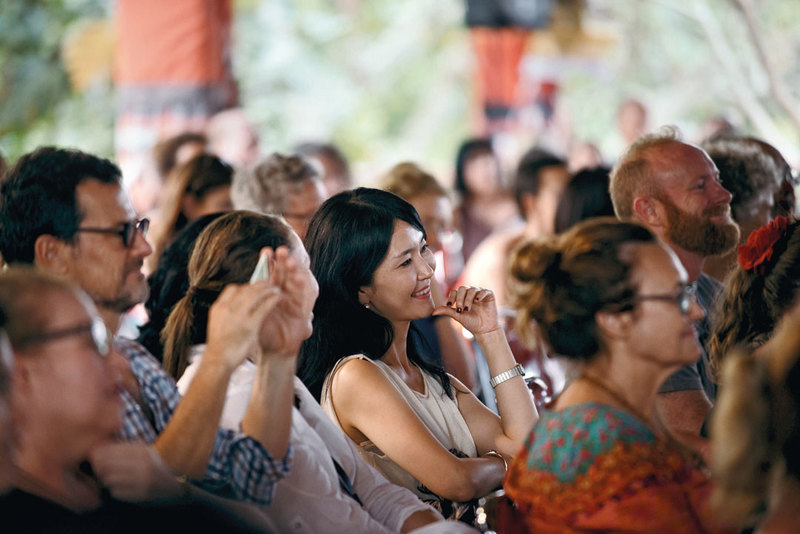 "If you're a lover of a good story, brave ideas and unique insights into this incredible part of the world, come and share our 16th year with us, and experience the magic we're now famous for."
Join the conversation at this year's Ubud Writers & Readers Festival. For the full line up and schedule head to their website.
NOW! Jakarta readers get a 20% discount off a 4-Day Festival Pass using the code MPNJ.