Despite the decline of the television market over the past year, Panasonic achieved positive growth to double quantity compared to 2015. Television remains one of the main pillars of Panasonic's business and the company is optimistic to increase the sale of television products by 140% this year.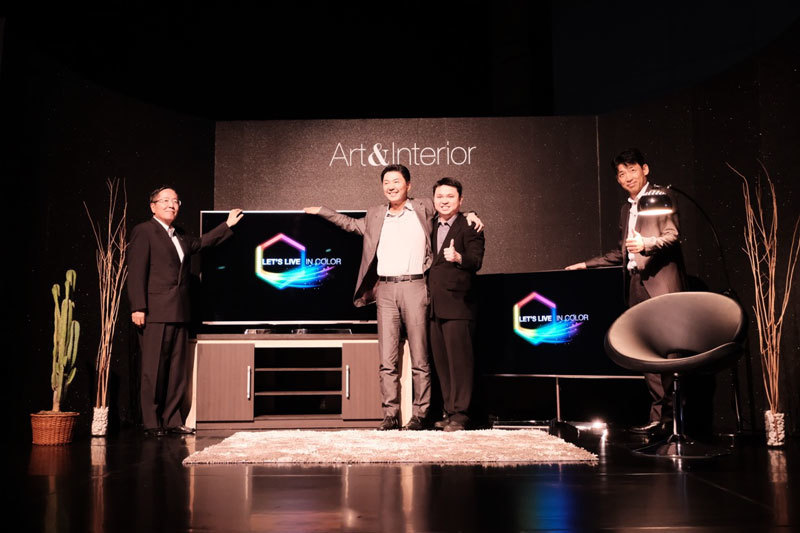 As the company's commitment to improve the quality of its consumers' life and to reach the market target, Panasonic launches 24 new models of television this year, the Hexa Chroma Drive with its four flagship series, EX750 Series, EX600 Series, ES630 Series and ES500 Series, all of which are capable of displaying best image quality resulting in a unique television experience.
The Hexa Chroma Drive Pro technology is able to produce a wider colour range. In fact, the professional technology process with six colours reproduction is the same Hollywood filmmakers use in order to achieve best quality images.
The feature 4K Pro HDR Ultra for lighting reproduction has become an important factor to determine image quality at 4K resolution. Through Super Bright Panel Plus on the Panasonic TV 4K Pro HDR, the light can be scattered from the backlight system more efficiently so that the resulting image brightness can be maximal.
The Panasonic Hexa Chroma TV has a flexible design, which can adjust to the costumer's home style interior. These new television models are available from May and cost between IDR 5.000,000 (32 inches) and IDR 50,000,000 (65 inches).