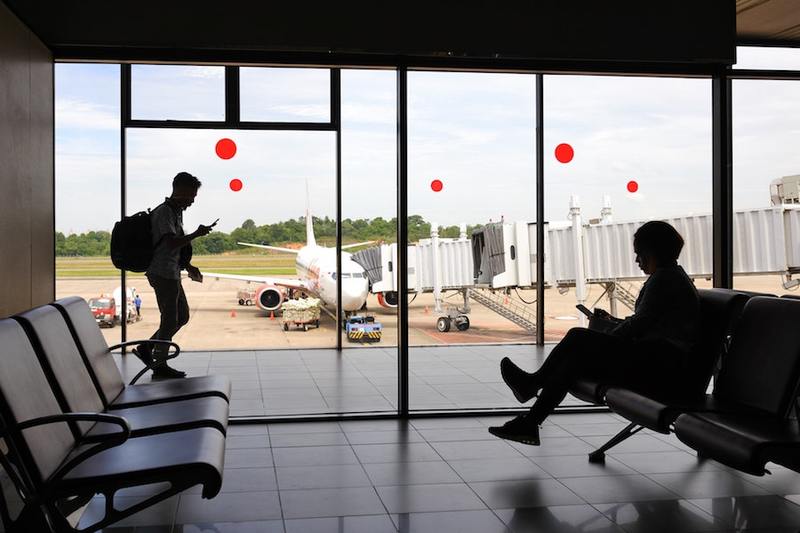 The number of Covid-19 confirmed cases of foreign citizens in Indonesia and the Indonesian diaspora continue to rise until the government decided to extend the travel restrictions until 25 January and perhaps beyond.
Starting from 15 January, foreign visitors and Indonesian citizens abroad are not allow to enter the country as the Indonesian government has confirmed the extension of its travel restrictions until 25 January. The decision was taken to avoid the further transmission of new Covid-19 variant that was already detected in Indonesia.
Doni Manardo, the head of Indonesian Covid-19 Task Force released a statement regarding the extension of the closure of country's international borders for more weeks as the prior travel restrictions ended on 14 January. Since the confirmed cases had not decreased with higher cases reported daily, Indonesia has forbidden international citizens as well as Indonesian citizens abroad to enter the country until further notice, as it is mentioned in updated Circular Letter (Surat Edaran) No. 2 in 2021 about Health Protocols of International Travel during Covid-19 Pandemic.
"This effort is made to protect the Indonesian people here at home from getting infected with SARS CoV-2 variant B117 which is more easily transmitted," Doni Manardo said during a press conference on Thursday, 14 January.
Manardo added, the restrictions for foreigners to enter Indonesia is exempted for citizens who work for diplomatic purposes and have an official residence in Indonesia, a holder of limited stay permit (Kitas) and permanent residency card (Kitap), as well as foreigners who get special permits from Ministry/related institutions.
"This restriction can be extended for a longer period if the Covid-19 cases continue to surge. We will consider whether to loosen or tighten the restrictions by monitoring the update on the data of confirmed cases in Indonesia," Manardo stated.
The Indonesian Covid-19 Task Force also regulated the quarantine procedures and permits for international travel during the period with few exceptions and conditions.
First, all international trips with the status of Indonesian citizens and foreigners from abroad who enter Indonesia, either direct or in transit, are required to show negative results of the RT-PCR test from origin country whose samples were taken a maximum of 3 x 24 hours before departure. Upon arrival, the traveler must retest with an RT-PCR test.
Second, those people who arrive in Indonesia are required to undergo quarantine for 5 days. Indonesian citizens can carry out quarantine in special accommodation provided by the Government. On the other hand, foreigners / expatriates must quarantine at their own expense in special accommodation in hotels and apartments that have received a health standard certification from the Ministry of Health.
Representatives and families serving in Indonesia also can undergo self-quarantine at their respective residences. Specifically for diplomats, they can practice quarantine in places provided by the government.
Third, foreigners and Indonesian citizens who have been quarantined for 5 days from the moment of arrival, are required to re-examine the RT-PCR. If the test shows a positive result, then treatment will carried out at a designated hospital for Indonesian citizens at the government's expense and for foreigners at their own expense.
Therefore the Indonesian government suggests that foreign visitors to always be in contact with their country's representatives to get the protection needed.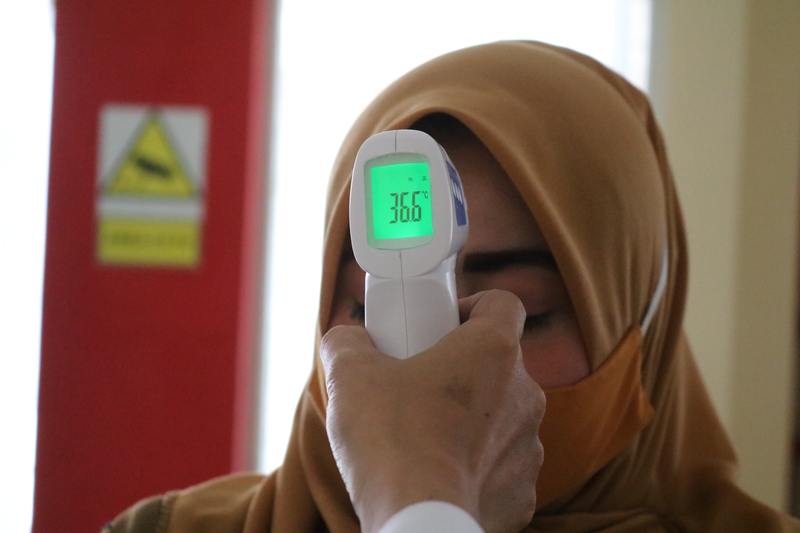 2021 cases among the Indonesian diaspora abroad and foreign citizens in Indonesia are rising.
Close to the end period of international travel restrictions, Ministry of Foreign Affairs updated the information about the Indonesian diaspora infected with Covid-19 abroad as well as foreign citizens in Indonesia who are Covid-19 positive.
Based on the data from the ministry, there are at least 2,766 confirmed cases coming from Indonesian citizen abroad, reported as per 12 January. A total of 66 people are undergoing quarantine, and 1,934 people have recovered from the disease.
The new cases of Indonesian citizens who contracted Covid-19 were found in South Korea, United Kingdom, Maldives, Brunei Darussalam, UEA and Vatican, according to official release from The Ministry of Foreign Affairs. The ministry also reported that there are a total of 168 Indonesian citizens who have died due to Covid-19 in the United Kingdom alone.
Earlier in January, Indonesian government also released an update of foreign citizens in Indonesia who get Covid-19 disease. Per 11 January, still close to the post year-end holiday, a total of 744 foreign citizens in Indonesia have tested positive for Covid-19. With 663 now free from Covid-19 after undergoing PCR SWAB test two times with negative results.
Indonesia also reported a total of 13 casualties of foreign citizens who died due to Covid-19 in Indonesia. 68 foreign citizen are currently undergoing treatment and isolation. This number is relatively lower compared to the prior data where a total of 113 foreign citizens who needed to be hospitalised and undergo intensive treatment.
Indonesia is currently in top 20 of the most Covid-19 cases in the word with a total of 869,600 cases reported per 14 January with 25,246 casualties and 711,205 people who are recovered from the virus. The Indonesian government has been increasing attempts to curb the new wave by tightening social restrictions as the pandemic cases in the country has surged to 10,000 to 11,000 cases reported daily.