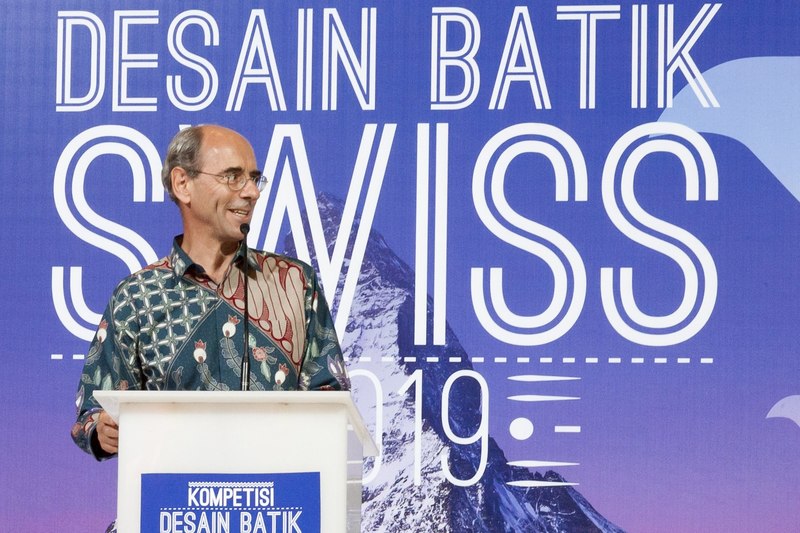 Indonesia celebrates 2 October as National Batik Day, in commemoration of the day when UNESCO recognised batik as an Intangible Cultural Heritage of Humanity, marking Indonesia's contribution to the world of cultural heritage.
This year, building on the momentum of the 10-year anniversary of the recognition and as an appreciation of Switzerland government to the cultural heritage as well as to strengthen the relationship of the two countries, especially in arts and culture, the Embassy of Switzerland in Indonesia held an Awarding Night and Fashion Show the Swiss Batik Design Competition at the Fashion Atrium, Kota Kasablanka, Jakarta, one day ahead of the celebration day.
Hosted in partnership with Ikatan Pecinta Batik Nusantara (IPBN) and Yarn & Co., the Swiss Batik Design Competition is open for public with a purpose of encouraging batik pride especially among millennials. Participants were required to integrate Switzerland elements in their batik motifs and patterns. From 150 creations received, the jury selected ten to be produced onto fabric by using traditional batik stamp technique by Yarn & Co., which were then designed and sewn into clothing and other apparels by Indonesian talented designer Rizki Triana from Oemahetnik. The works of the ten participants were exhibited in the venue from 1 to 6 October and exclusively showed in front of audiences, include the Ambassador of Switzerland H.E. Kurt Kunz and Madam Monica Kunz. From the ten designs, the jury selected three winners and also invited public to choose one favourite design through social media.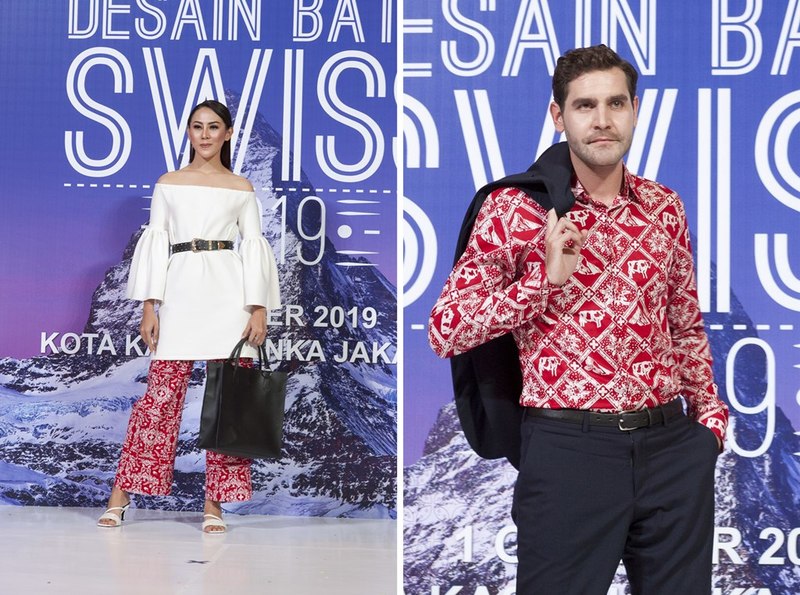 Swiss in Harmony is the winning batik design by Satya Wiragraha from Yogyakarta. It is a beautifully designed piece which describes peaceful Switzerland with its stunning natural view of high mountains, forest, and good transportation and historical cities with incredible architectures as well as the people living in harmony.
"Batik is part of Indonesia's heritage and it is very deeply rooted in its culture. It is spread far in the country, so we tried to bring in the elements of Switzerland to the traditional batik," H.E. Kurt Kunz stated.