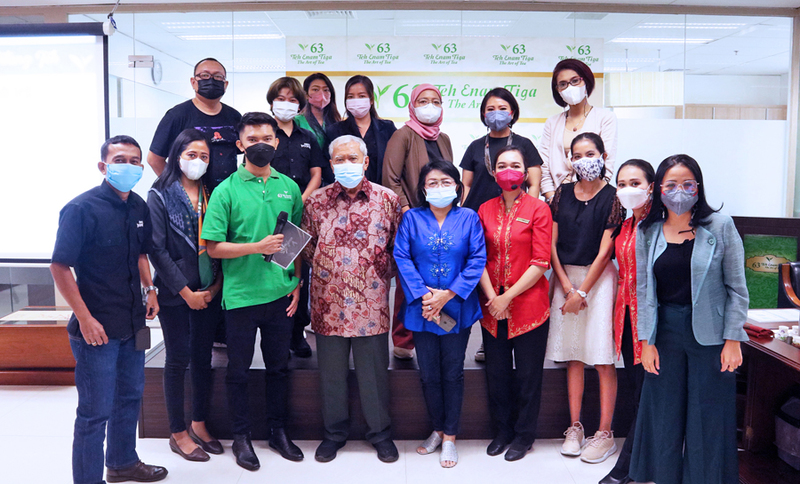 Tea drinking has been a tradition that dates all the way back approximately 5000 years ago, a tradition that originates from the Yunnan Province, China. It was popularized as a recreational drink during the Chinese Tang dynasty and has since spread across the world with its own iterations in different countries, including Indonesia.
Tea is an aromatic beverage that is the second most consumed beverage in the world after water. Yet, as an age-old tradition that has been around for thousands of years, not everyone is familiar with the history, knowledge and benefits of tea drinking, which is why Teh63 organised a "tea class with the media" featuring guest speaker, Prof. Dr. dr. Dede Kusmana, Sp.JP (K).
Founded in 1995, Teh63 is produced directly from its own plantation, which is managed by PT. Gunung Sari Hijau Enam Tiga, located in the Cigudeg sub-district, Bogor Regency, Indonesia. The tea brand hosted the tea class with the media to provide more insight on the knowledge of tea and the tea culture, from the various types of teas around the world to the different tea making and brewing processes, and their health benefits.
Guest speaker, Prof. Dr. dr. Dede Kusmana, Sp.JP (K) is a Cardiologist and Blood Vessel Specialist who actively treats patients at RS Pusat Jantung Nasional Harapan Kita, who also researches tea science. During his talk, he explained the many health benefits that tea encompasses.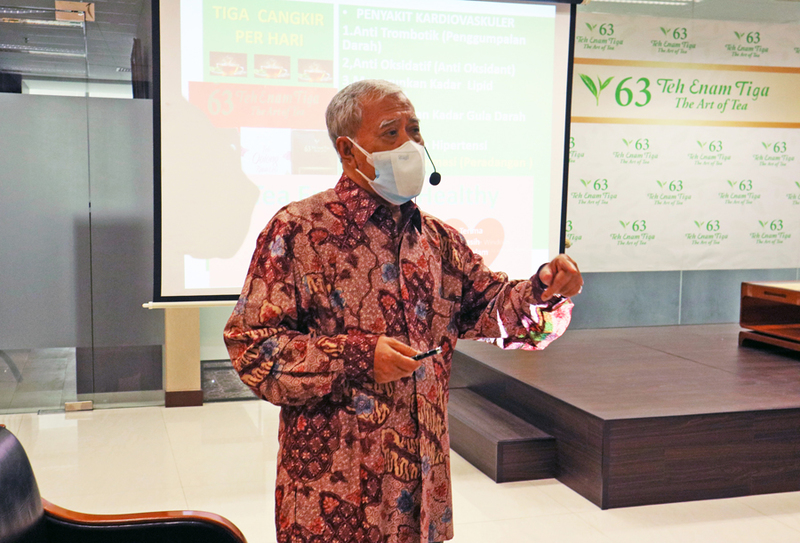 He recommended to the media colleagues who were present to drink at least three cups of tea a day. According to the research he has conducted, Indonesia produces tea with the highest levels of catechins, namely 6.24% - 9.28% in types of black tea and oolong tea. The antioxidant content in these teas holds many benefits including inhibiting blood clots (anti-thrombotic). As we know, clots in the blood vessels can lead to heart diseases and obstruction of the respiratory tract. The tea contents can also lower lipid levels (cholesterol) and lower blood sugar levels (diabetes).
Following his explanation of the health benefits of tea, Prof. Dr. dr. Dede Kusmana, Sp.JP (K) opened a Q&A session to the attending media colleagues. Then, the event continued with the art of brewing tea, where all the media colleagues were able to directly learn and practice the process of brewing tea guided by a senior barista, Ibu Noreani. Prior to this, the media were given knowledge in advance about tea, namely the types of tea leaves and types of tea based on fermentation. The exciting and insightful event concluded with the attendees enjoying each other's brews and a photo session with the guest speaker, invited guests, and Teh63 Marketing Communication Manager, Rere Panjaitan.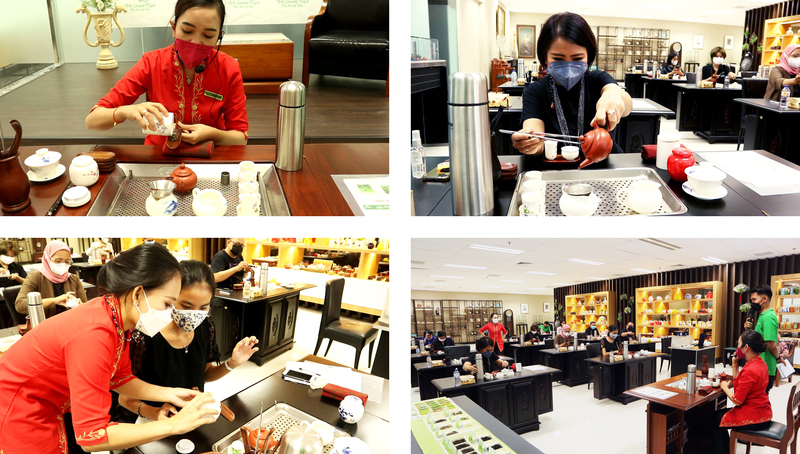 Media Contact:
Rere Panjaitan (Teh63 Marketing Communication)
+62 852 6113 3319