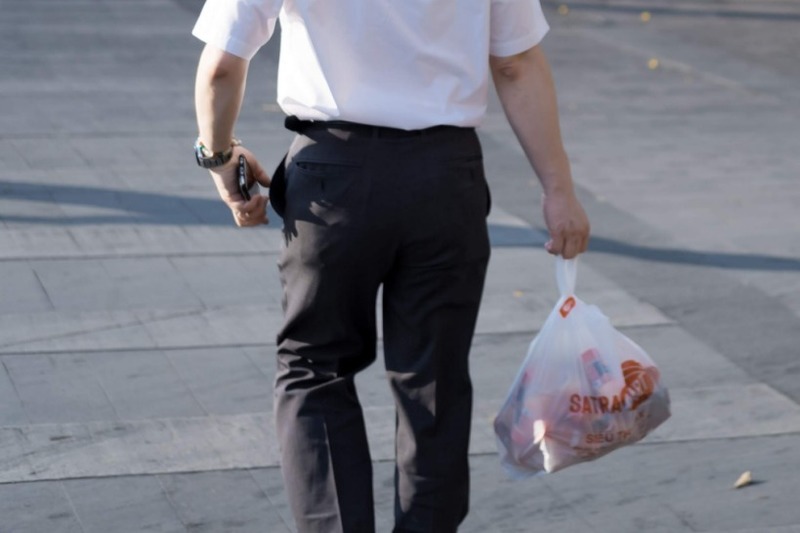 Jakarta City Government officially announced the regulation to ban single-use plastic bags in commercials are including the department store, supermarket, and traditional market starting in June. Jakarta will soon follow the success of other cities in the country such as Balikpapan, Banjarmasin, and Bali which become vanguard to imposing the ban on the single-use plastic bag.
On 27 December 2019, Jakarta Governor Anies Baswedan signed Gubernatorial Regulation No.142/2019 on eco-friendly bag usage. Article 30 of the Gubernatorial Regulation explains that the ban of the single-use plastic bag will take effect six months after the regulation was enacted on 31 December, considerating the industry transition and socialisation of PSA to the general public.
Since last year, the plan on regulating the usage of single-use plastic has been rising in public, pushing the government to establish the policy to reduce the current single-use plastic bag waste production with an approximate number of 72 tonnes per day from a total 7,200 tonnes of daily waste, according to The Jakarta Environmental Agency.
Meant to be a threatening compound to marine life and causing the havoc to the fertile soil, the rising of mindful consumption lifestyle and campaign initiative from Jakarta creative community has pushed the government to take action on enacting the long-awaited regulation.
In ensuring the obedience to the regulation, the ban also includes the sanction with a level of consequence from written reprimand, fines, permit suspension, and termination of business license — for those breaking the law. The specific Article 5 of the regulation covers the legal basis for the usage of the eco-friendly bag made of the leaf, paper, cloth, canvas, polyester, and its derivatives as long as it's compostable and recycled materials as well as having an adequate solidity and long-term usage. Aside from the ban, single-use plastic still can be allowed for a specific purpose, in such to accommodate the food packaging until the alternate eco-friendly packaging is available.
In corresponding with the mission of the Jakarta Less Waste Initiative, the local government will supervise the industry and submit the regular report to the Governor per six months. The city government will also give an appreciation to the industry to those actively promote the initiative and eliminate single-use plastic on their business. The incentive includes the tax deduction to the business entity.
The City Government also ensures to improve waste management and optimize the waste treatment from the segregation process. The scavengers will be prepared to run the recycling activity rather than a waste collection, making sure the process will be held accountable from downstream to upstream. From the customer perspective, It's the right time to apply it as a new habit and giving up disposable culture having a more sustainable shopping bag.