The flagship NextICorn (Next Indonesian Unicorns) International Summit inaugurated at the Bali Nusa Dua Convention Center on 9 and 10 May is part of the continuous NextICorn programme, a one-of-a-kind pioneering programme aimed at building a robust platform to connect Indonesia's burgeoning digital ecosystem with world-class investors led by a coordinating body comprised of government officials, venture capital firms, leading startups, and a global professional services firm who identified a lack of available capital for mid-stage venture fundraising. H.E. Rudiantara, Indonesia's Minister of Communications and Information serves as Chairman.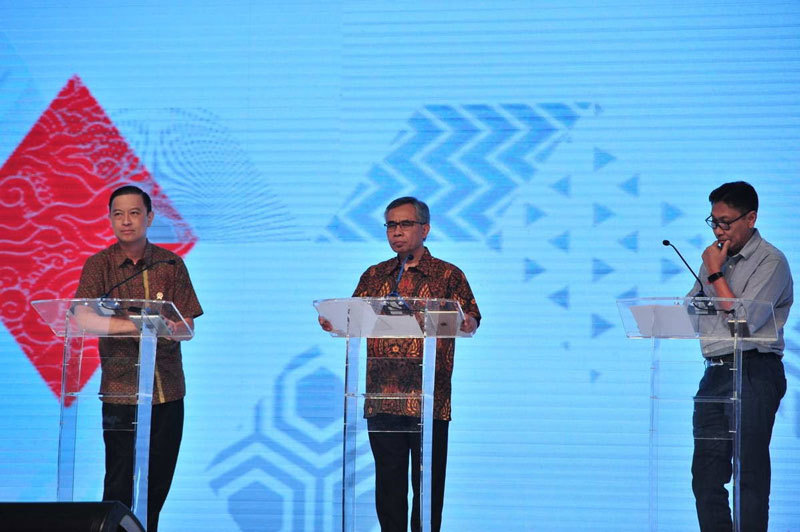 The NextICorn platform itself streamlines and promotes Indonesia's most investable startups to serious investors across the globe, in the context of the latest information available from key ecosystem stakeholders in Indonesia's digital sector - which has attracted over USD 4 billion in investment into early stage companies in 2017, a figure that has grown 60-fold over the past five years.
Through this programme and a number of local and international events, Indonesia opens its doors for leading world ecosystem players to directly engage and build lasting relationships with the country's prominent entrepreneurs, local investors, industry leaders, and high-level government representatives.
The NextICorn International Summit marked a milestone event where the top leaders of Indonesia's digital ecosystem go hand-in-hand and show tremendous support for Indonesian startups by bridging the gap of growth investment in the market with eliminating the information barrier between Indonesian startups and global investment community, thus enhancing the opportunity for the startups to create more impact for the greater good, contribute to the global digital economy, and become the next Indonesian unicorns.
The two-day monumental event successfully facilitated 1,035 fruitful one-on-one discussions among around 220 select attendees from 71 of the NextICorn startups and 67 VCs, including Sequoia Capital, Tencent, Vickers Venture, Softbank, Jungle Ventures, and Appworks to name a few.
The Inaugural NextICorn International Summit was also the first event to welcome the founders of the four Indonesian unicorns on the same stage: Nadiem Makarim of Go-Jek, William Tanuwijaya of Tokopedia, Ferry Unardi of Traveloka, and Achmad Zaky of Bukalapak, for a highly anticipated panel moderated by the Minister of CIT.
The four inspiring founders opened the conference by highlighting their own journeys of venturing down the road of Indonesia's tech ecosystem and eventually becoming the nation's first unicorns. Nadiem, William, Ferry, and Zaky then welcomed international investors to explore Indonesia's burgeoning digital sector and help shape the next wave of innovations that are being led by their successors - the NextICorn startups.
Overflowing support from Indonesia's government officials was also among the strong foundations of the programme. H.E. Thomas Lembong, Chairman of Indonesia's Investment Coordinating Body (BKPM), on behalf of President Joko Widodo, delivered the Presidential Remarks and support on the programme on the first day of the conference.
On the second day, H.E. Thomas Lembong then joined by H.E. Wimboh Santoso, Chairman of Indonesia's Financial Services Authority (OJK) and Onny Widjanarko, Head of Payment System Policy - Central Bank of Indonesia (Bank Indonesia) went on stage where the three policy makers shared their updates underlining the forward-looking regulations and real actions taken to support the movement of Indonesia's tech ecosystem, validating that Indonesia is indeed a key market for all serious investors to consider.
If you are an Indonesian startup founder looking to raise funds, or if you are an investor with serious interest in exploring the Indonesian investment landscape, please contact [email protected] for more information.