Organized by the Indonesian government and EAT foundation, the first EAT Asia-Pacific Food Forum took place in Jakarta in late October.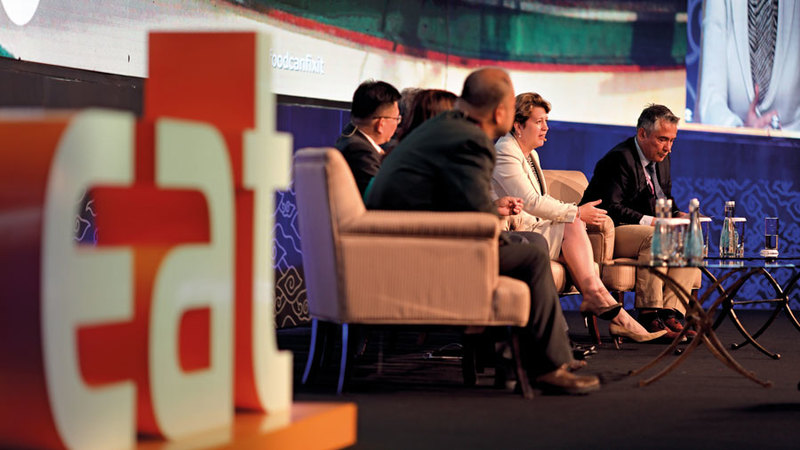 More than 750 delegates from 30 countries came together for two days to participate in the inaugural forum, which aimed to create local and global solutions to reform the global food system.
"With just 13 years to achieve the planet's most ambitious development goals in history, there is no better engine suited to drive this global transformation than Indonesia, and the Asia-Pacific," said H.E. Professor Nila F. Moelok, Minister of Health of the Republic of Indonesia, and Dr. Gunhild A. Stordalen, Founder and President of EAT Foundation in a joint statement.
"A region with a strong influence on global policy, it is home to leading centers for innovation, finance and health, as well as celebrated and diverse food cultures. The Asia-Pacific has led the world in economic growth - and from 'tiger economies' to 'tiger food systems' - this region now also has the potential to lead the world in ensuring healthy, sustainable food for all."
In September 2017, the United Nations reported that world hunger was on the rise again after a steady decline for more than a decade - a reminder that today's global food system is failing both the people and the planet. The numbers are rather devastating: 815 million people - more than one in 10 worldwide - suffer from under-nutrition, one third of all food produced goes to waste.
"How we grow, process, transport, consume and waste food is also driving our global environmental crisis," their statement continued. "The agricultural sector is the single biggest emitter of greenhouse gases and a major driver of deforestation, species extinction and the depletion of both marine systems and fresh water resources. As hunger rises - powered significantly by climate change - greater pressure mounts on an already overstretched, inefficient and unsustainable food system."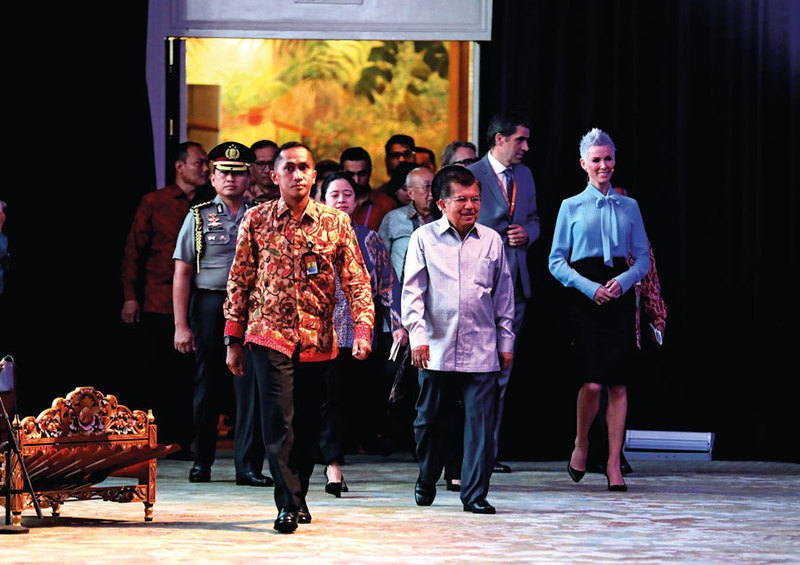 The forum served as a platform linking food, health and sustainability. Various issues were discussed over the course of two days. After the opening ceremony, the first panel discussion "Transforming The Food System: Healthy, Secure and Sustainable Food For All" addressed the scientific knowledge on the interconnections between food, health and sustainable development.
"Catalyzing Economic Development Within Planetary Boundaries" sought answers to the questions: What role does business play in the shift to sustainable consumption and production patterns? Can we balance development and demand with the finite limits of our planet's resources?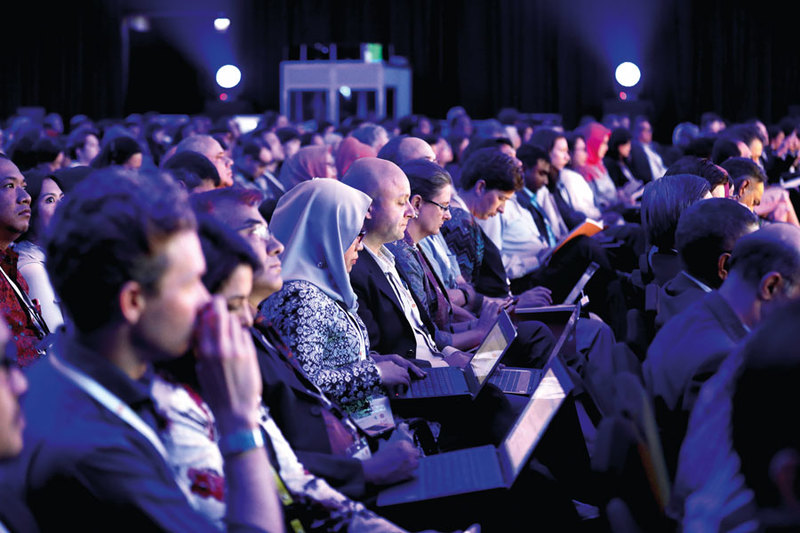 "Building Resilience: Can Asia-Pacific's Food Future Be Secured?" discussed what actions are needed to build resilience into regional food systems, while "Responding to a Changing World" brought together UN officials, business leaders, scientists and civil society advocates to discuss how to implement solutions and build a web of accountability.
The second day of the forum began with a panel titled "The Ideas: Acting to Turn Problems Into Innovative Solutions", where participants shared insights on how to turn ideas into scalable solutions and success stories from their communities and countries.
"Connecting The Dots: Sustainable Land Use" raised the issue of building a food secure future while sustainably managing the land and its resources. The forum concluded with "Ending Malnutrition: How to Make the Decade of Action on Nutrition a Success", where solutions and commitments to solving the double burden of malnutrition were explored and concentrated efforts in ensuring adequate provision and access to nutritious food were highlighted.
"Food cannot remain one of our great global threats," Moelok and Stordalen concluded. "It should become our key for breakthrough solutions."