Dragonair has been rebranded as Cathay Dragon, bringing the award-winning airline closer to Cathay Pacific, which will provide a more seamless travel experience for all, particularly those travelling from Indonesia to China.
The rebranding of Cathay Pacific's sister airline Dragonair encompasses more than a new name and look. It will introduce both airlines to a wider audience, from the growing inflow of overseas passengers who are more familiar with the Cathay Pacific brand, to the increasingly large numbers of Cathay Dragon passengers from Mainland China who seek the convenience and assurance of an internationally-recognised premium airline with global connectivity.
Since Dragonair became a wholly owned subsidiary of Cathay Pacific in 2006, it has added 23 new destinations and the number of passengers travelling across both carriers has grown five times to more than 7 million in 2015. The combined annual passenger number of the two airlines grew from 22 million to more than 34 million last year. Cathay Dragon operates about 400 flights a week to the Mainland, offering quality services to passengers around the region.
This growth has been made possible by the Cathay Pacific Group's efforts to channel international passengers to and from Mainland China, regional and long-haul markets through the award winning Hong Kong International Airport.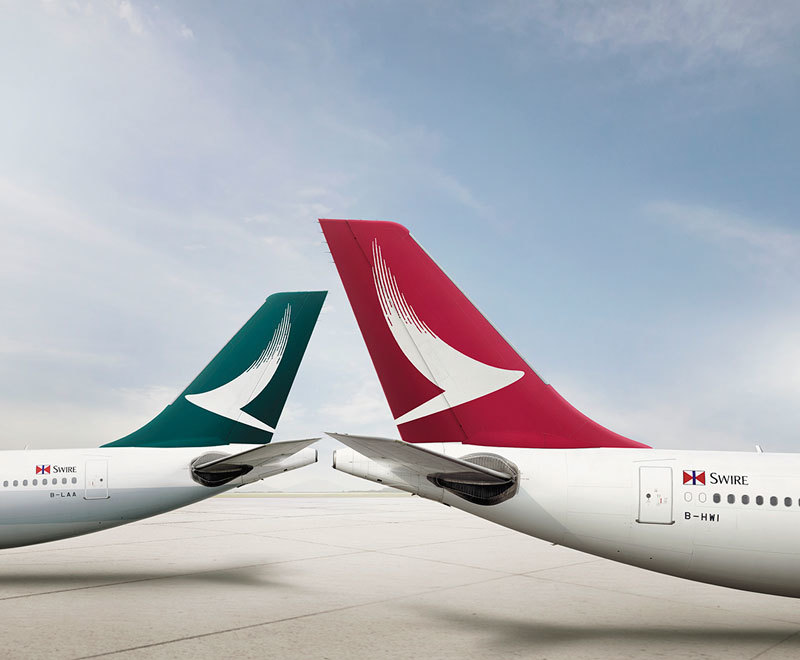 Cathay Pacific's Country Manager Indonesia, George Edmunds said: "We are building on what is a true Hong Kong success story that has made our city a leading international aviation hub and gateway to and from Mainland China markets. This rebranding will sharpen our competitive edge by offering an attractive Cathay-led brand package that carries the assurance of a consistently high-quality customer experience."
BETWEEN INDONESIA, HONG KONG AND CHINA
With 26 flights weekly from Jakarta, a daily flight from Surabaya and 9 flights weekly from Denpasar, Cathay Pacific provides more options and greater flexibility for Indonesian passengers travelling direct to or from Hong Kong than any other carrier.
From Jakarta, passengers are able to conveniently arrange their flight schedule to connect to Cathay Dragon and its unparalleled China network through its Hong Kong hub. With greater frequency than any other carrier from Hong Kong to China, this ensures a service to match almost any itinerary.
Cathay Pacific and Cathay Dragon operates to 20 cities in China - more than any other airline. With more than 55 flights per day between Hong Kong and China, passengers will be able to arrange their schedule and maximise their time between the two countries. It will also bring Indonesia much closer to travellers from China to Indonesia.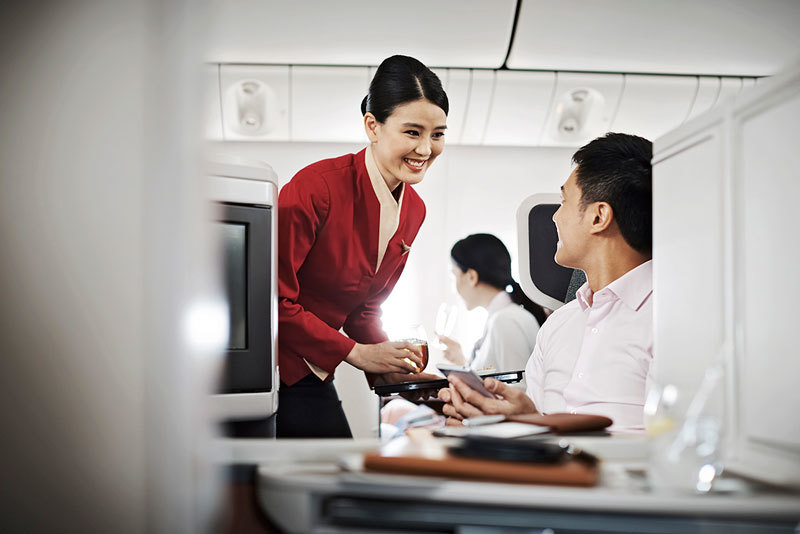 BETWEEN INDONESIA AND MACAO
The Hong Kong Macao Bridge Project commenced in 2009 and is set to complete in the coming year. The Bridge links the Hong Kong Special Administrative Region (HKSAR), Zhuhai City of Guangdong Province and Macao Special Administrative Region.
The Bridge will shorten the distance from Hong Kong to most areas of the Western Pearl River Delta to within a reachable 3-hours, bringing Hong Kong to the doorstep of the major industrial and commercial cities in the Mainland. The tourist city of Macao will be reachable within an hour and combined with regular ferry services, will make Hong Kong International Airport the most convenient access point to the city and the PRD.