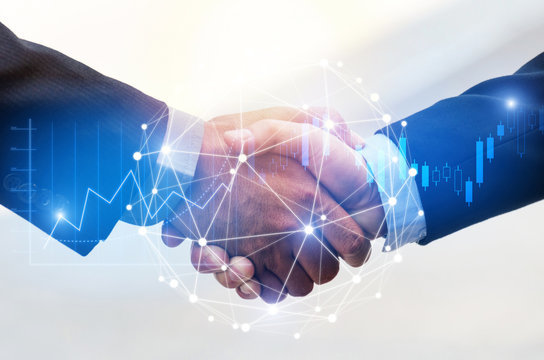 The Director General of America and Europe at the Indonesian Ministry of Foreign Affairs, Ambassador I Gede Ngurah Swajaya said that Indonesia will hold two business forums with two different regions in October, which aims to increase trade and the economy amid the COVID-19 pandemic. The two business forums are the Indonesia Business Forum with Latin America and the Caribbean (INA-LAC) which will be held on October 14-15 and the Business Forum with Central and Eastern Europe (INA-CEE) on October 7. "This time we will do the forum business in two areas but virtually using the digital platform we have," he said in a virtual media gathering.

1. Target to increase trade through INA-CEE
Ambassador Ngurah said that the INA-CEE business forum with countries in the Central and Eastern European region was held for the first time. He also hopes that in the future this event can be carried out by involving countries from Western Europe and Southern Europe. According to Ambassador Ngurah's explanation, there are 19 countries in Central and Eastern Europe that are involved in this forum, namely Albania, Armenia, Belarus, Bosnia and Herzegovina, Bulgaria, Czech Republic, Georgia, Hungary, Croatia, North Macedonia, Moldova, Montenegro, Poland, Romania, Russia, Serbia, Slovakia, Turkey and Ukraine. These countries have a total population of more than 406 million people.

"In this region there are also 2 members of the G20, namely Russia and Turkey. With these two countries, it just so happens that we are in the process. If with Turkey to complete the discussion on the comprehensive economic partnership agreement related to trade in goods. Meanwhile, with Russia and several countries that are members of the Eurasian Economic Community, we are in the process of starting the negotiation process so that market access can really be improved," he said. "We do this activity together or are supported by the Ministry of Trade, BKPM, Ministry of Tourism, KADIN and several other related institutions," added Ambassador Ngurah.

2. Russia is Indonesia's largest trading partner in Central Europe and Eastern Europe
Ambassador Ngurah said that the Central Europe and Eastern Europe regions had quite significant gross domestic product (GDP/GDP) figures. However, he said that in 2020 the total trade value decreased. "But I don't think the decline is too significant compared to 2019," he said. He said that Indonesia's exports to this region did experience a decline of a total of 3.223 billion United States (US) dollars, or only about 0.9 percent of the decline. According to Ambassador Ngurah, among Central and Eastern European countries, Russia is the largest partner in the trade sector, with a trade value of nearly 2 billion US dollars.
"While Turkey is almost 1.5 billion US dollars and Ukraine 1.1 billion US dollars," he explained. "Meanwhile with Russia we also have targets that we want to achieve. The target is 5 billion US dollars. It has been agreed between the two heads of state". He added that during the January-July 2021 period, the value of trade rose by 25.13 percent compared to 2020, where Russia, Turkey and Poland were Indonesia's largest trading partners. "Especially in Central Europe and Eastern Europe, we also see that there is a large investment potential that we also need to manage so that hopefully it will open up investment opportunities to Indonesia," he said.

3. Indonesia's trade with Latin America and the Caribbean is still in deficit
Regarding the INA-LAC forum with Latin American and Caribbean countries, Ambassador Ngurah said that this event had been held three times since 2019. In the first year it was held directly. "It was done physically because there was no COVID at that time. So last year we held a hybrid. The total hybrid business is more than 100 percent bigger than when it is physical," said Ambassador Ngurah. He also explained that as the largest economy in the Southeast Asia region, Indonesia has very significant potential to be able to take advantage of the economies of Latin America and the Caribbean. "If we look at the total GDP of Latin America and the Caribbean, it reaches more than 4 trillion US dollars. Indonesia alone is more than 1 trillion US dollars. We can use this," he said.

According to Ambassador Ngurah's explanation, in 2020 the value of Indonesia's exports to Latin America and the Caribbean will be around US$3.16 billion. Meanwhile, the import value is 5.1 billion US dollars. "So indeed, with 33 countries in Latin America and the Caribbean, we are still experiencing a deficit. However, if we look at individual countries, we also see a very significant increase, although in terms of value it is not large but in terms of percentage it is quite significant," he said. He added that the main commodities of trade are still vegetable oil, vehicles (spare parts and intact vehicles), electronics, rubber, and footwear. "This footwear continues to experience a significant increase, while the main imports are animal feed, sugar, cotton, cocoa, which are really needed in Indonesia," he said.

Sourced from : https://www.idntimes.com