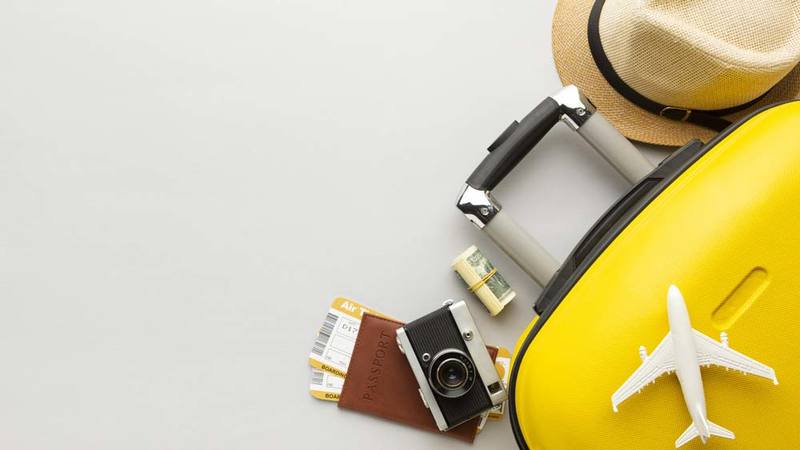 Well we are all used to surprises by now, so why should 2022 be predictable? We at NOW! Jakarta don't think it will be anyway, so all of the following predictions may well be wrong! But we did do some research and found a few experts who were convinced that their versions of next year are correct so here is our curated version of three different sectors: travel, transportation and that horrible four letter word: work!
1. New Trends in Travel for '22
The journey to renewed travel continues, with over 7 billion vaccine doses administered, and news of innovative COVID treatments from Pfizer and Merck bringing hope to communities across the globe. From health-focused technology to new regulations, there is much momentum within the industry as it looks towards the coming years. Industry leaders also met in Glasgow for COP26 to discuss the role of tourism in achieving Net Zero. Let's see what the ideas and innovations are that could shape the future of travel.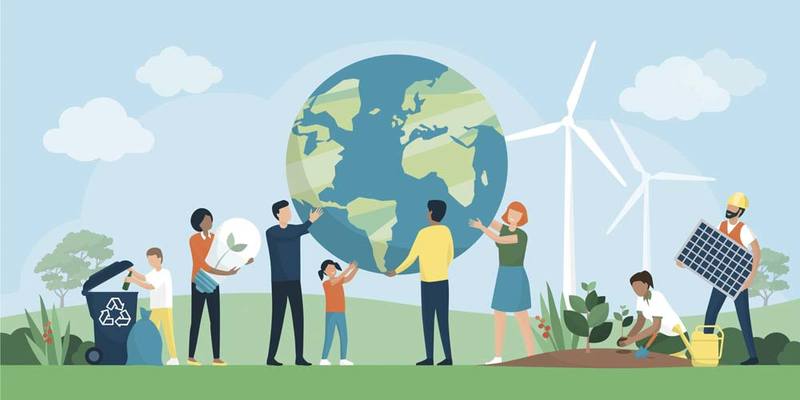 1.1 The Journey to Net Zero Will Shape Industry Priorities
At the recent UN Climate Change Conference (COP26), travel companies across the industry joined to launch the The Glasgow Declaration on Climate Action in Tourism which reflects an industry-wide commitment towards halving emissions by 2030 and reaching Net Zero by 2050.
Over 300 signatories, including the European Sustainable Hospitality Group, the Pacific Tourism Organization, and Skyscanner, of the Glasgow Declaration agreed to deliver climate action plans within 12 months of signing.
While the specific commitments from each organization are yet to be seen, we can expect them to unfold throughout the industry: transportation and logistics, architecture and design, traveler programming, food and dining. As these endeavors are implemented in the coming years, travel organizations can connect with - and inspire - their travel audience, by creating content focused on Net Zero initiatives, and providing guidance and support for travelers who seek sustainable travel, but are unsure of how to plan their holidays.
For example, Visit Scotland hosts content on their website focused on sustainable and responsible tourism. Travelers can access helpful information on eco-friendly transportation options, local Green Tourism certified businesses, and voluntourism opportunities. Can we expect the Ministry of Tourism to do the same here?
With this in mind, when it comes to covering the future of travel, think not only social or email, but good, old fashioned, long-form content, too. Articles, blogs, interviews, and case studies can all connect with travelers in engaging ways, providing comprehensive insight and the stories behind the data.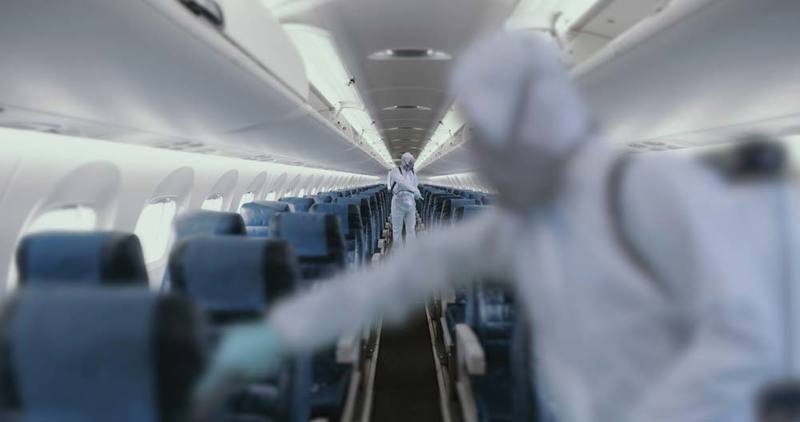 1.2. The Aircraft of the Future Will Fly Cleaner and Greener
The future of air travel is a key concern for many travelers, but throughout the COVID crisis, airlines across the globe have implemented new technologies and innovations to keep passengers informed and safe. These measures include travel requirements maps, contactless check-in and food services, and enhanced cabin sanitizations. But health and safety will remain top of mind for travelers and is a paradigm shift that will be expected to continue moving forward. Organizations who connect with their audience with clarity and authenticity can provide peace of mind and build long-term trust.
Additionally, the airline industry is full speed ahead on helping to achieve global sustainability goals. Aviation organizations worldwide are working to reduce waste, noise pollution, and align with global NDCs. For example, the International Aviation Climate Ambition Coalition launched at COP26. Among its initiatives, the coalition commits to promoting the development and implementation of sustainable aviation fuel (SAF) and zero-carbon technologies.
The aviation industry is undergoing quite a transformation as we look towards the future of travel. Organizations can connect with travelers across digital channels to provide insights into technological developments and communicate ways in which they are helping to make the skies healthier and safer for both travelers and the environment. Here we are only praying that our national carrier will continue to be able to operate!
1.3. Traveler Values Are Evolving and Elevating
Traveler interests surrounding bookings and leisure activities are also changing. Nature-focused holidays will be deeply woven into the future of travel, with travelers seeking to experience awe-inspiring landscapes, reduce their carbon footprint, and find rest and renewal will be drawn to these destinations. But as travelers stayed home throughout 2020-21 to protect their health and that of their loved ones, many engaged in new or rediscovered home hobbies. Travelers tried bread baking, gardening, and books on specific fields of interest.
So the future of travel may see a host of travelers seeking more refined activities while on holiday. The classic sunbather may now want to book a beekeeping course, while those who used to dine at restaurants for every meal may seek out culinary workshops and villas with full kitchens. This could be a real boost for Bali.
1.4. Travelers are Dreaming Big for Future Trips
Over the last two years, travelers have redefined their priorities and their passions. Along with honing creative interests, travelers have their sights set on epic holidays in the future. From seeing the Aurora Borealis to experiencing the Great Barrier Reef, travelers will be putting plans in motion behind the trips they've always dreamed of embarking on. As we look to the future of travel, organizations who feature eco-friendly excursions, world wonders, and niche activities will resonate with travelers invested in memorable, sustainable travel. We hope the Borobudur and Bromo are on their lists. But as we look to the rebuilding and future of travel, health, safety, and sustainability will still chart the course.
---
2. New Trends in Transport for '22
Here are 12 Trends That Will Drive the Future of Transport. Greener and more personalised transportation are ahead – but not just yet! Despite the pandemic, the larger trends in the transportation industry are not going away. The need for more environmentally friendly, resilient and comfortable ways to move around will persist and reassert itself after the lockdowns have ended.
The Coronavirus, though, has put a twist on the matter. Personal means of transportation, such as cars and cycling, will briefly gain in importance as people are afraid of large crowds, but in the long run, however, the winners will likely be public transport services, sharing platforms, and even robotic car operators.
The coming years will keep moulding the transport industry. During the next decade, EV sales are expected to account up to a quarter of all newly sold cars, especially in China and other large markets. In 10 years, autonomous vehicles will also have entered the traffic. The 2020s will change cars more than the last 50 years combined. Here are the expected changes.
2.1 Remote Work and Distance Education
Working from somewhere else than the office is becoming increasingly accepted due to generational change and the proliferation of reliable high-speed internet connections. At the same time, education is moving to online platforms; university courses, and even primary school classes, are being taught over the internet. The recent COVID-19 pandemic has expedited this development.
Remote work and distance education will increasingly affect the transportation industry in the coming years. In fact, car sales may drop, and traffic becomes less congested thanks to decreasing commuter numbers. Also, public transportation services may experience a decrease in demand. We can certainly hope this trend will happen here !
2.2 High-Speed Travel
A variety of bullet trains and transport capsules are currently being developed to provide unprecedented travel speeds. For example, Hyperloop is rapidly gaining traction with potential route ideas around the world.
Faster travelling options will revolutionise the way people commute between cities, which will affect real estate markets and home prices along the route. Large economic zones may emerge, comprising cities connected through rapid transportation solutions.
Leveraging the capacity of its ultra-high-speed system, hyperloop will also be able to deliver high-priority and time-critical goods such as medical supplies and food, which are highly important during crises and disasters.
2.3 Mobility as a service
Mobility as a Service (MaaS) is the concept of a personalised and on-demand transportation service, which has been negatively impacted by the pandemic with services still in its infancy, but will have a brighter prospect in the long-term responding to the needs of alternative multimodal forms of transport networks.

MaaS Global is a Finnish company leading the way for effective MaaS services by providing apps that combine public and private transport. Their MaaS software business models differ from Uber, as they do not run transport infrastructures but instead aggregate data and service deals with existing operators. This makes it much more likely for cities and nation-states to allow their entry to local markets as they may increase the efficiency of existing businesses.
In the future, MaaS apps could offer real-time information on, e.g., crowding levels,and even frequency of cleaning of public transports, to better estimate travel times and risks related to it. We love this idea and feel it is very appropriate for Indonesia.
2.4 Redefininng Urban Space
According to some existing visions, the future traffic is based on continually operating autonomous vehicles that only stop for recharging and servicing. This could potentially make car usage much more efficient, as currently most cars are parked 96% of the time.

The proliferation of self-driving cars and ride-sharing services can tremendously reduce the need for parking areas and free up urban space for other purposes, such as residential districts and parks. Some cities , like Oslo, plan to get rid of cars from its city centre all together, Bravo. Governor?
2.5 Luminous Pathways Increasing Safety
While the bike lanes we have in Jakarta are far from well planned elsewhere bike lanes that use the sunlight to glow in the dark are a reality already. However, they might become much common in the future.

The luminosity of the road's surface is created with a synthetic material that includes a substance that is able to absorb solar energy during the day and transform it into a glow at night. Luminous pathways enable better visibility without separate light or power sources. This can improve traffic safety and they can also be used to improve the visual attractiveness of streets and whole cities.

Thanks to the pandemic-created aversion towards crowded public transports, cycling has increased significantly and as the demand for building extensive cycling networks, such as bicycle highways, increases, innovative technology like luminous pathways could be incorporated into the infrastructure in many areas.
2.6 Solar Panel Roads Generating Electricity
Solar technologies are developing rapidly, with new concepts and ideas constantly entering the markets. Several countries have been testing solar panels as the surface material for roads.
The Netherlands has introduced solar road paving in some locations and seeks to gather experience about its management and maintenance. The expected yield of the road is 30,000 kWh annually per 100 meters.
If feasible, solar panel roads could offer a significant boost for local renewable energy production, power the lights and smart street infrastructure, charge EVs driving on it, and melt ice and snow, which will not be much help here in Jakarta! We are sceptical that this would work here since road surfaces are not yet at an acceptable standard with the old technology !
2.7 AI and Data-Driven Maritime Transport
The advancement of AI is one of the key driving forces currently shaping the future of all modes of transport. As Norway and Finland have shown, autonomous ships are viable, and are expected to enter the market in the near future.

Advanced AI can calculate optimised routes and transport velocity by combining weather and sea current data. Utilising the large masses of data ships produce through their smart systems could represent the most significant leap in the shipping business since the introduction of containers.
2.8 Hyrdogen Economy for Greener Transport?
Hydrogen is an ideal fuel from the environmental and climate point of view because it is pollution-free and abundantly available. Still, there are several challenges associated with using hydrogen as an energy source. First, hydrogen does not appear in nature in an easily utilisable format. It needs to be manufactured. Currently, the manufacturing process requires a lot of electricity which is mainly produced by fossil fuels. Second, storing and transporting hydrogen can be dangerous, as it is explosive!

If the technological challenges can be resolved, and hydrogen becomes an economically viable option, it could revolutionise the future of transport by being used as fuel for, e.g. cars, trains, aeroplanes, and airships. There are some car firms betting on this rather than EV technology. Could be interesting.
2.9 Cabins on Robot Platforms
Last but by no means least, this is the most innovative idea we found. It is very exciting. So far most tested robot cars have been automatised versions of existing models., but in the future, robot vehicles will likely not be confined to the present body styles and features and an utterly new concept may emerge which blurs the boundaries between home, car, vacation home, entertainment centre, workplace, and hotel.

A passenger cabin carried by, for example, a robot drone can be moved from one transportation platform to another without the need for the passenger to exit and enter another vehicle: the cabin can travel on a railway carriage, ship, in a vacuum tube, or on an aerial vehicle.

An economy worth of billions, comparable to the present automobile industry, could form around the cabin. Also, the cabins could create a service economy based around entertainment offered in the cabins; movies, games, health services and so on. Can you imagine: work from home, go to the office, go to sleep , go on holiday , all in one cabin. Quite a thought.
---
3. New Trends for Work for '22
What is the future Of Work? We find the 5 Biggest Workplace Trends In 2022.

Much has been written about the huge changes in our working lives during the past two years – driven of course by necessity and concerns for safety. In 2022, the pandemic will be very much still a fact of life for many of us, but it's fair to say that we've learned to adapt to new behavioral patterns and expectations as we do our jobs. If we are among the millions of "knowledge workers" who find ourselves with more freedom to choose when and where we work, then hopefully, we are making the most of the opportunity to strike a better balance between home and working life.
Of course, however much there is to write about the widespread shift away from offices and centralized workplaces, there are many occupations and professions where this simply isn't an option. To frontline workers in healthcare, retail, teaching, transport, and security – among many other industries – buzzwords like "hybrid workplace" probably have very little impact on their day-to-day lives. But they are unlikely to remain untouched by other trends on this list, as technology opens up opportunities for new ways of working and continues to redefine the relationship between us and our workplaces.
3.1 Hybrid working
When it comes to where we work, there will continue to be three main models – centralized workplaces, decentralized remote organizations, and the hybrid "best of both worlds" approach. What's likely to change in 2022 is that it's more likely that we, as workers, will have the choice rather than being forced to align with whatever model your organization has chosen out of necessity.
Organizations are clearly undergoing a change in their relationship with the idea of a centralized workplace. At the height of the pandemic in 2020, 69% of large companies expected an overall decrease in the amount of office space they would be using, according to research by KPMG.
Hybrid structures will range from companies maintaining permanent centralized offices with hot-desking to accommodate the fact that staff will more frequently work remotely, to doing away with offices entirely and relying on co-working spaces and serviced meeting rooms to support the needs of a primarily remote workforce.
A report recently commissioned by video messaging platform Loom found that 90% of employees surveyed – including workers and managers – are happier with the increased freedom they now have to work from home, suggesting that this is likely to be a trend that is here to stay as we move into 2022.
3.2 AI-augmented workforce
The World Economic Forum predicts that AI and automation will lead to the creation of 97 million new jobs by 2025. However, people working in many existing jobs will also find their roles changing, as they are increasingly expected to augment their own abilities with AI technology. Initially, this AI will primarily be used to automate repetitive elements of their day-to-day roles and allow workers to focus on areas that require a more human touch – creativity, imagination, high-level strategy, or emotional intelligence, for example. Some examples include lawyers who will use technology that cuts down the amount of time spent reviewing case histories in order to find precedents, and doctors who will have computer vision capabilities to help them analyze medical records and scans to help them diagnose illness in patients.
In retail, augmented analytics helps store managers with inventory planning and logistics and helps sales assistants predict what individual shoppers will be looking for when they walk through the door. Marketers have an ever-growing range of tools at their disposal to help them target campaigns and segment audiences. And in engineering and manufacturing roles, workers will increasingly have access to technology that helps them understand how machinery works and predict where breakdowns are likely to happen.
3.4 Staffing for resilience
Pre-pandemic, the priority was generally to have been to hire staff that would create efficient organizations. Mid and post-pandemic, the emphasis has shifted firmly in the direction of resilience. Whereas built-in redundancy or overlaps in skills might previously have been seen as inefficient, today, it's seen as a sensible precaution.
This certainly encompasses another sub-trend, which is that employers are coming to understand the critical importance of building employee healthcare and wellbeing (including mental health) strategies into their game plan. Many are now trying to take more responsibility for helping their workforce maintain physical, mental, and financial wellbeing. A challenge here that companies will come up against in 2022 is finding ways to do this that hit objectives without being overly intrusive or invasive of employees' privacy and personal lives.
Ensuring a workforce is healthy enough to keep a business running is clearly a critical element of resilience, but it also covers the implementation of processes that are more flexible, with built-in redundancies to provide cover when disaster strikes, resulting in operational efficiency becoming compromised. These processes are sure to play an increasingly big part in the day-to-day lives of workers as we move through 2022.
3.5 Less focus on roles, more focus on skills
Gartner says, "To build the workforce you'll need post-pandemic, focus less on roles – which group unrelated skills – than on the skills needed to drive the organization's competitive advantage and the workflows that fuel this advantage."
Skills are critical because they address core business challenges, with the competencies needed in a workforce to overcome those challenges. Roles, on the other hand, describe the way individual members of a workforce relate to an overall organizational structure or hierarchy. We've certainly seen this trend gestating for some time, with the move towards more "flat" organizational structures as opposed to strictly hierarchical teams with a direct reporting, chain-of-command approach to communication and problem-solving. By focussing on skills, businesses address the fact that solving problems and answering their core business questions is the key to driving innovation and success within information-age enterprises.
From the worker's point of view, focusing on developing their skills, rather than further developing their abilities to carry out their role, leaves them better positioned to capitalize on new career opportunities. This shift in focus from roles to skills is likely to be a key trend for both organizations and workers during 2022.
2.6 Employee monitoring and analytics
Controversial though it may be, research shows that employers are increasingly investing in technology designed to monitor and track the behavior of their employees in order to drive efficiency. Platforms such as Aware that allow businesses to monitor behavior across email and tools such as Slack in order to measure productivity, are being seen as particularly useful by managers overseeing remote workforces. It builds on functionality created by earlier products such as Hitachi's Business Microscope that tracked movements of staff around physical office blocks and could be used to monitor, among other things, how often bathroom breaks were taken, and which workers spend the most amount of time talking to others as opposed to sitting at their workstation.
Of course, it seems that it would be easy for companies to use these tools in a way that would be seen as overbearing or intrusive by their workers, and in my opinion, that would clearly be a recipe for disaster. However, ostensibly at least, the idea is to use them to gain broad oversights into workforce behavior rather than focus on individuals' activity and use them as tools for enforcing discipline. Companies that invest in this technology have a fine line to tread, and it remains to be seen whether the net effect will be a boost to productivity or a "chilling effect" on individual freedoms. If it's the latter, it's unlikely to end well for the companies involved. However, for better or worse, it seems likely that this kind of technology will play an increasingly large role in the workplace during 2022.