One of the biggest and most visible concerns of Jakarta is real estate development. The city currently prioritizes housing issues, which leaves the interests of high-rise and high-density building owners underrepresented.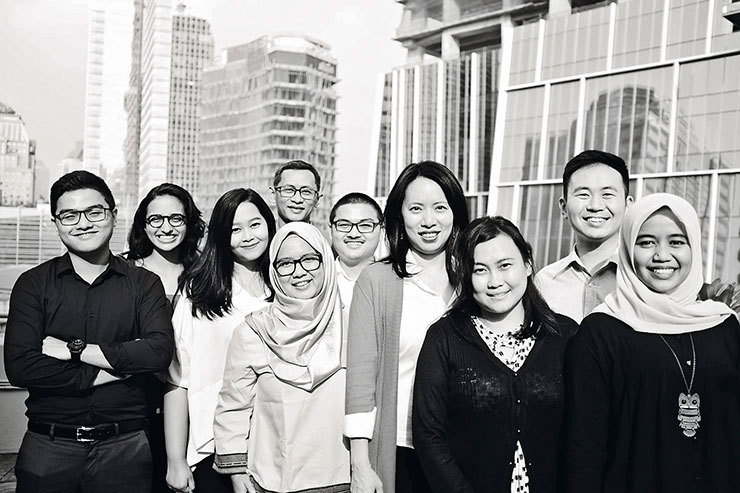 Enter Jakarta Property Institute (JPI), whose members have teamed up to tackle challenges and conflicting regulations together. More than that, they share a common interest to improve the city's property sector and are generally concerned with urban issues on how to make Jakarta more livable.
"They looked at how the city developed vastly and with a lot of speed, and what kind of impact this development would bring to the property sector and thought it was the right time to build this institute," JPI Executive Director Wendy Haryanto said. "One of the ways to achieve this is to mediate and we advocate - policies, researches, data, collaboration with other countries and institutions."
JPI was formed in October 2015 and has since built relationships with City Hall and civil servants, finding out in which areas help is needed and resources are lacking.
"We wanted to see what we could do as a small startup, and they were very welcoming," Wendy said, adding that she was pleasantly surprised, especially considering the fact that JPI moves purely in the private sector.
"We facilitated a training for civil servants in Singapore, which is one of the pioneers in this area, where they learned about best practices," she explained.
Some of the main issues JPI members face include obtaining 'ijin mendirikan bangunan' (IMB) or building permits and zoning plans by the city. According to Wendy, the current IMB regulations - a dozen in total - are unclear and at times even conflicting.
"With all these implications on the regulations, it is very hard to get a building permit," Wendy said. "You may have acquired the land, but it will take you a minimum of 18 to 24 months before you receive a building permit."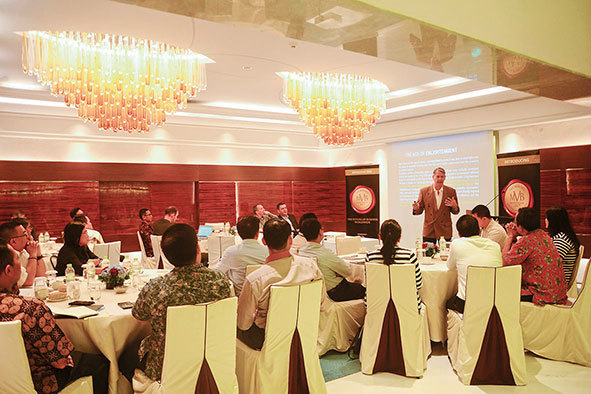 The conflicting regulations create confusion among the developers and the civil servants and make it harder to build. In addition, it greatly increases the hidden cost for the developers.
"We assist them throughout the process and take them through different case scenarios step by step in our focus group discussions, seminars and workshops," Wendy said. "If we do not help streamlining this business, the development of the city will slow down or come to a halt, which in turn affects the developers directly."
These obstacles also play a crucial factor for foreign investors who don't want to deal with complicated regulations. Instead of going through a lengthy process, they avoid coming to Jakarta and rather invest elsewhere - which in turn makes the city, and Indonesia, less competitive.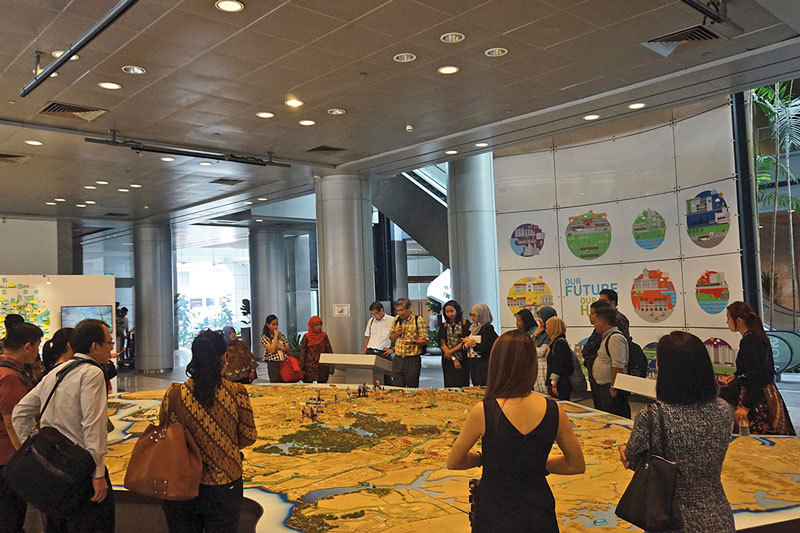 Zoning determines which areas in Jakarta can be developed for commercial purposes. This has a direct impact on which areas would be profitable for developers. The non-integrated zoning plan in Jakarta has caused problems for developers, as some areas in the city are well-developed but have begun to saturate, whereas other areas remain underdeveloped and offer little business opportunities, hindering economic growth.
Another pressing issue the JPI is concerned with are the zoning plans by the city of Jakarta.
"The master plan for Jakarta has to be reviewed every 5 years," Wendy explained. The last review was conducted in 2014 and the next one will be in 2019. There is a team from town planning that needs to review it, and they have asked us to assist. Therefore, we recently signed an MoU with them. More than just assisting, we look at implications on the national projects that are included in these zoning plans."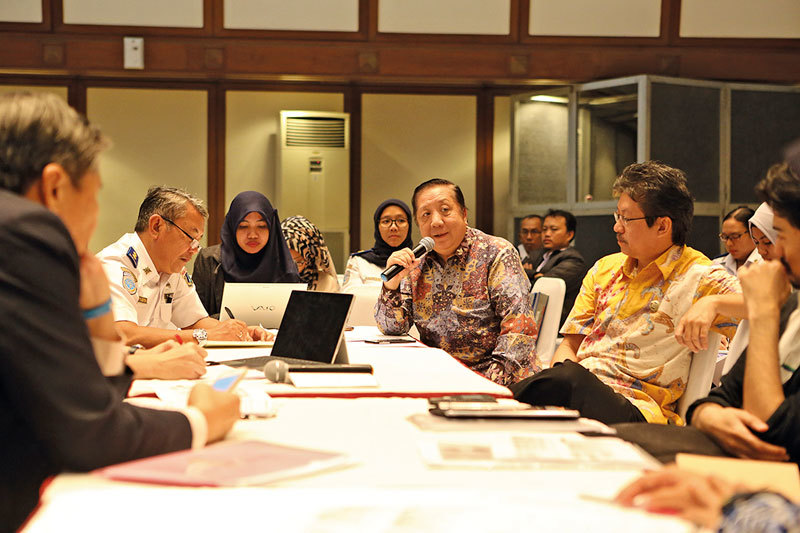 "We put all parties together and make sure they all speak the same language and have the same consensus on objectives to be achieved for the city," Wendy said. "At the end of the day, we hope to be able to give out enough data and share our knowledge about town planning when they do the upcoming review."
The third major hurdle JPI is dealing with are the fire regulations on commercial buildings, raising concerns and incurring additional costs for developers.
"We commissioned the Institut Teknologi Bandung to do a thorough study on Indonesia's fire codes," Wendy explained. This study included the basis of the ministry decree when it was first issued, best practices overseas, current trends and new technologies as well as the country's capacity of the fire departments.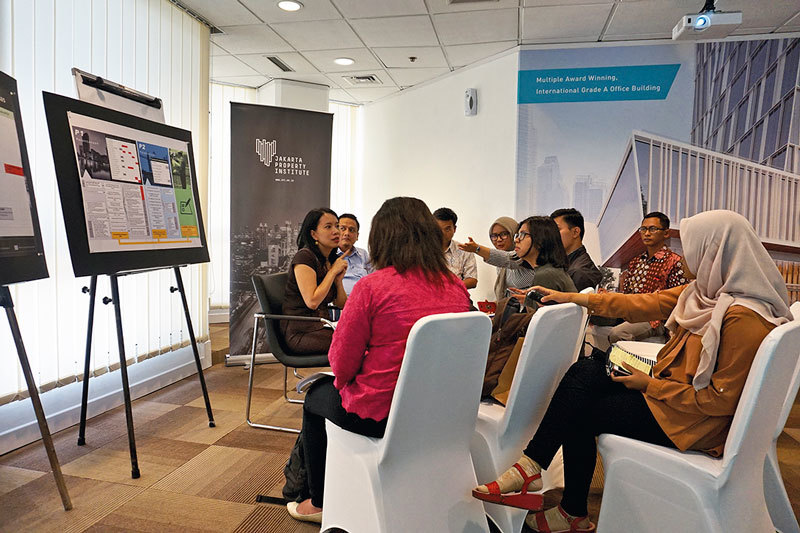 According to Wendy, the current regulations for high-rise buildings are way beyond what is needed - with even some of the equipment unavailable in the market.
Assessing the situation in the capital, there are around 700 fires occurring in Jakarta each year, most of them in high density areas - but hardly any of them happen in high-rise buildings. Ironically, in the aforementioned high density areas, the fire regulations are not even in place. Therefore, JPI is working with ITB to examine the entire basis of these regulations and propose a better solution.
Looking ahead, Wendy is optimistic that Jakarta will be a well-connected city some day - even though it will require time and hard work.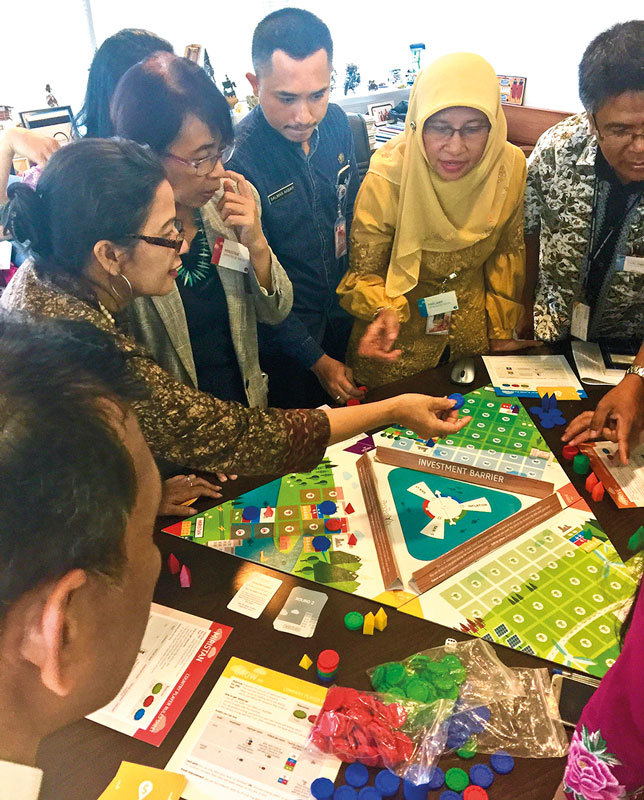 "You need to work on both sides," she said. "It is important to align the private and the public sector. In ten years time, in terms of infrastructure, what I would like to see is - and what I believe is desperately needed - is a better connection between East and West Jakarta, instead of only North and South."
"I also think that if the political situation remains stable over the next decade, we will have foreign investors just waiting for their chance to jump in."