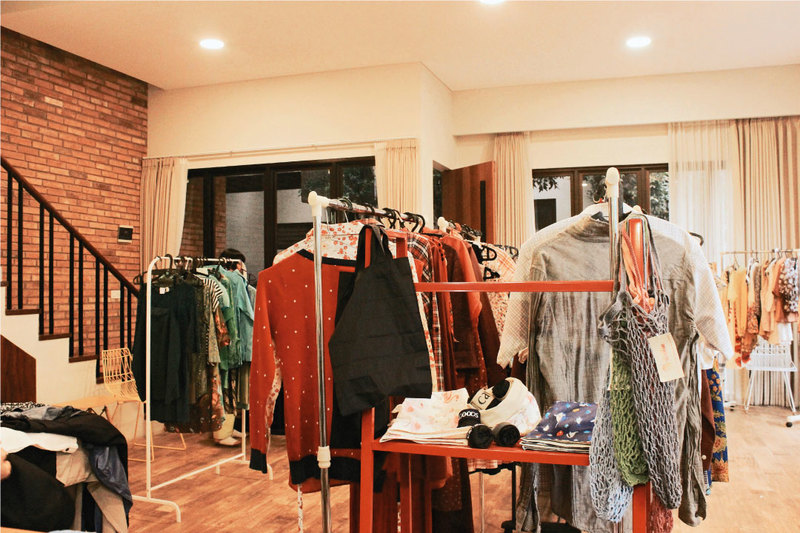 It's impossible to change our lifestyle overnight, much less adopting zero waste living. What's needed are time and an active community that spreads awareness and guides its members of the importance of waste management.
Zero Waste lifestyle was first introduced by French-born artist, Bea Johnson, ten years ago, which went global with her waste-free living through reduced household waste down to an astonishing one litre per year. She shares key tips for the lifestyle through her blog and a book titled Zero Waste Home, one of best selling books translated into more than 25 languages and named as number one on Amazon.
Zero Waste lifestyle focuses on circular economy, strategically creating significant benefits. From the economic side, this lifestyle saves on operating costs and supports local industries. Environmentally, it reduces use of resources and pollution. From the social side, Zero Waste lifestyle enhances reputation and educates participants. The concept also initiated a global movement and inspiring millions of people worldwide to adopt a waste-free living, open unpacked shops, conceive reusable products and launch organizations.
Maurilla Imron, an Indonesian who once lived in the Netherlands without any environmental background, is interested in adopting this lifestyle as she noticed how Europeans are more aware of this issue and implements environmental-friendly activities, including waste-free lifestyle.
Her first step was creating a platform, namely a website and an Instagram account to spread the concept of the lifestyle, and she was surprised at the positive reaction she received—at one time one of her posts was reposted by 66,000 users. Then, she took it more seriously and built the community of Zero Waste Indonesia (ZWID) in April 2018.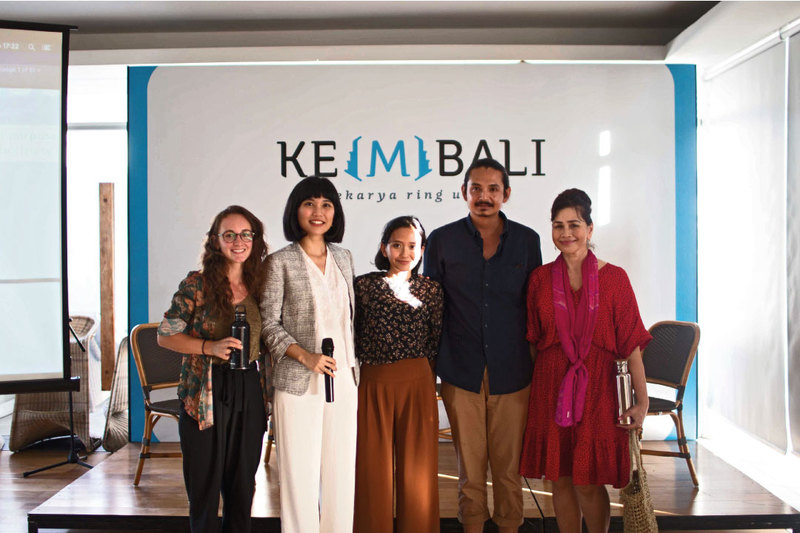 "The community aims to spread awareness that there's a lifestyle which can be an alternative to reduce waste in our daily life. Before thinking of overcoming trash issues in Jakarta, let's start with ourselves first. Imagine the possibilities if everyone adopts this lifestyle? We can reduce our waste to a very small amount and not end up exhausting the landfill," explains Amanda Zahra Marsono, PR and Marketing of Zero Waste Indonesia. The core philosophy of Zero Waste lifestyle anchors on five major steps dubbed the 5R; Refuse, Reduce, Reuse, Recycle and Rot.
Amanda continued to explain that ZWID is very open to the opportunity of working together with various parties, in accordance with the vision and mission in maintaining the sustainability of nature and the environment of the earth of Indonesia. ZWID believes that with three main purpose of information, education and collaboration as well as also four elements that is community, media, government and industry, change is not only possible, but a very real goal.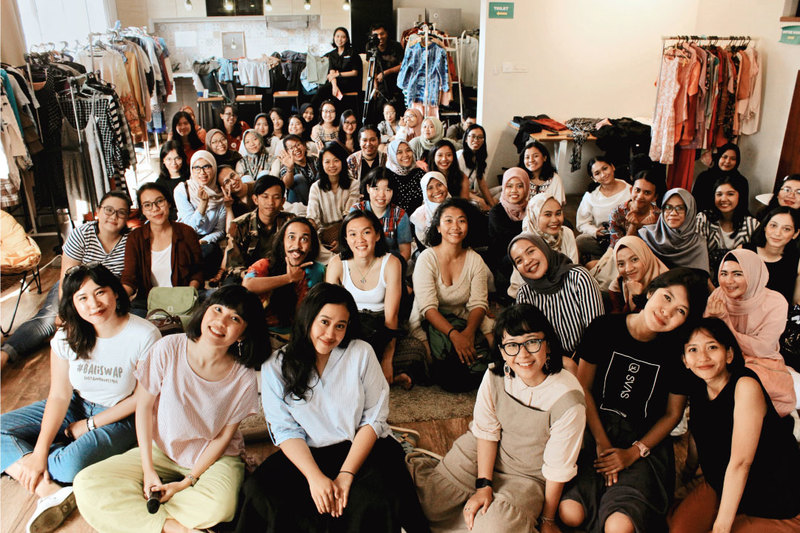 After the successful campaign of Single Use Plastic, ZWID is now focusing on fashion and textile waste by promoting #Tukarbaju (clothing exchange) campaign to create awareness and as a solution for fashion and textile waste in Indonesia. From the observation, fashion industry is one of the most polluted industries in the world. Fashion brands and fashion industry in Indonesia is booming. Unfortunately, most labels grow without consciously influencing people to be aware of the sustainability side of things.
#Tukarbaju is a concept where people can bring decent used clothes and exchange it for someone else's clothes as an economical and environmentally friendly solution to keep changing fashion styles without spending money on buying new clothes.
The mechanism is a piece of cake, participants only need to bring their used clothes to the designated place. A team of curators will determine if the clothes will be accepted or not. They will refuse stained and faded colour clothes, T-shirt, underwear, swimsuit, lingerie and pajamas. Participants will receive a token based on the number of clothes that have passed curation and can be exchanged for other clothes they choose.
According to Amanda, since it was launched in May the response was so good and attracted high attention from many parties and companies. It has been carried out five times and as the result ZWID can create fun activity.
"Through the campaign, we actually want to raise the degree of used clothes because many people are reluctant to wear pre-loved clothes and prefer buy new ones. We always use a space with good ambiance, such as prestigious malls or buildings in downtown with attractive displays to make sure visitors and participants feel comfortable as if shopping in their favourite places or branded fashion outlets. And we hope that at the end of this year we can make our dream come true—to have permanent physical store so that we can run our social enterprise," the founder of ZWID explained.