Alistair Speirs, Chairman of MVB and Publisher of Now! Jakarta brings you an interview with a very well known person in the waste management and recycling business. Many people call him Sano, but his name is Bijaksana (which means wise) Junerosano and he is going to bring us up to date with Indonesia's growing waste emergency.
ASG: I have just come here to Waste4Change's fantastic state of the art recycling centre here in Bekasi to see what they're doing, but also to talk about the problems that Jakarta is facing. Now, we've been told that we are facing a huge problem in Jakarta when the main landfill garbage dump in Bantar Gebang (near W4C facility) is reaching capacity, which is supposed to be next year. What is the city doing to prepare for this? You're one of the experts on waste. You're in contact with the Jakarta city government. What are they doing to prepare when the dump reaches capacity?
SN: Yes, first of all, thank you. Alistair, MVB and Now! Jakarta for coming to our facility and to see what should be done in the right way on waste management. So talking about Jakarta, the waste problem and also the landfill reaching capacity. What is the city doing to prepare for this? I believe they know about it. That's something that we really need to be glad because they know that they will facing the final capacity and should be prepared before it happens. It seems they are depending on the idea of the Intermediate Treatment Facility (ITF, a waste–to–energy plant). The plan is they want to build four to five ITFs to reduce the waste and not just send it all to landfill. The ITF capacity is around 1000 tons per day, so if they succeed to build 5 ITFs, it means they have a capacity of 5,000 tons per day and only 2000 tons per day will go to the landfill.
So that's number one that they are preparing since many, many years ago. It's a very long term plan, but I think they are struggling. I say they not only the Jakarta, but Indonesia, our government, our national government, our society, our citizens, they still think that this problem is not that urgent and not that too important compared to other issues. That's One. Why? Because we need to help the city: we see that they lack planning capacity and also lack finance capacity. It's a big problem. And Number Two, they also try to we call it 'perbasis masyarakat' ie community-based management. It makes the government push and okay, convince and inspire all citizens to hand work in hand, helping the government on this issue: sorting your waste, composting your waste, going to the waste bank. This is something that they are pushing.
However I believe in Indonesia we are currently in a pandemic situation, right? It's pretty much in our face. It's a very dangerous situation. But we see that all the community in all the cities yet still not behaving properly using the mask and everything. It means Indonesian citizens, Indonesian people do not respond to education or socialization, they need law enforcement. There is something missing in all Indonesia, including in Jakarta: real law enforcement. In fact, our regulations say that everybody should segregate their waste at source, but because there is no consequence, if you do not segregate, it will not become an issue. Right?
So there is something that the city are doing: one hoping that the big facility will be built soon and they are pushing the community based waste management system hoping that citizens are really doing something. But both of them have different challenges and obstacles.
AGS: I've seen both of these plans and they're both still plans, and we haven't actually seen any direct progress in this, this enforced recycling. In the UK and in Europe, you are given five bins at home. You have to put your organic, your garden, waste your paper etc in each and they will not pick it up unless you do that. We don't have anything like that here yet. There's nothing even started.
SN: That's our problem, Alistair. That's that's our problem. Why maybe they said that we have this "Eastern Culture" where we tend to not push someone else. That's something that is a big problem in Indonesia. So for that reason, I would say if Indonesia and Jakarta are serious about this, law enforcement is essential. You cannot burn your waste, you cannot throw your waste to the river, and also you need to segregate your waste under the program of the government.
AGS: Yes. In fact, the actual waste bins that should go into every house can be made from waste plastic. So we can already start an industry from recycling to create the future recycling industry! We really need to push this ahead. Now, coming back to the idea of the Waste-to-Energy plants. Now that's a foreign investment from Scandinavian companies. Why would there be a financial problem when it's foreign capital? That's one of the questions I've always had.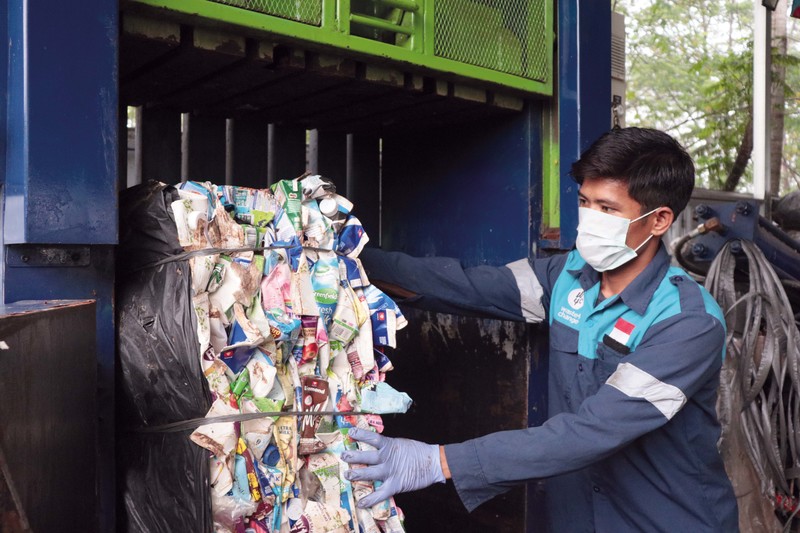 SN: Number one, I need to clarify this ITF is Intermediate Treatment Facility. It means a facility in the middle between our houses, who generate the waste before going to the landfill. Intermediate not necessarily have to be waste to energy, Alistair. Okay it's a big investment and the Scandinavians are already willing to invest on this plan in Jakarta, but they are not using their own capital, they are using loans from part of the World Bank, the IFC International Finance Corporation. Yes. So they need to make sure that the investment will pay back this investment will have a payback barrier. The need a feasibility study.
So we face two challenges: the financing capacity and the law in Indonesia, plus the fact that different leaders have different approaches and different cultures, different regulations. And so this reduces the certainty of business, the risk is higher. So that's something that we also need to fix. Number two, the citizens, all the commercial sectors, hotels, cafes and everything, we are not yet responsible for our waste. We need to pay in the correct way in a friendly, nice way. It means if you generate more waste, you need to pay more. If you successfully manage your waste and reduce a lot of it, so you pay less, it's fair. And for that, the government needs to be responsible and can create incentives to guide us.
I want to see a real change in Indonesia culture. I want Moms saying to the kids, "Hey son, hey my daughter, please finish your food, and finish all. If you don't finish your food. Why? If you left any of your food, our family will pay the waste fee higher." It's similar thinking to electricity which we all understand. I was educated by my Mom: "Please turn off the electricity. The lamps" Why? Because the electricity bill will higher. I want to see that in Indonesia.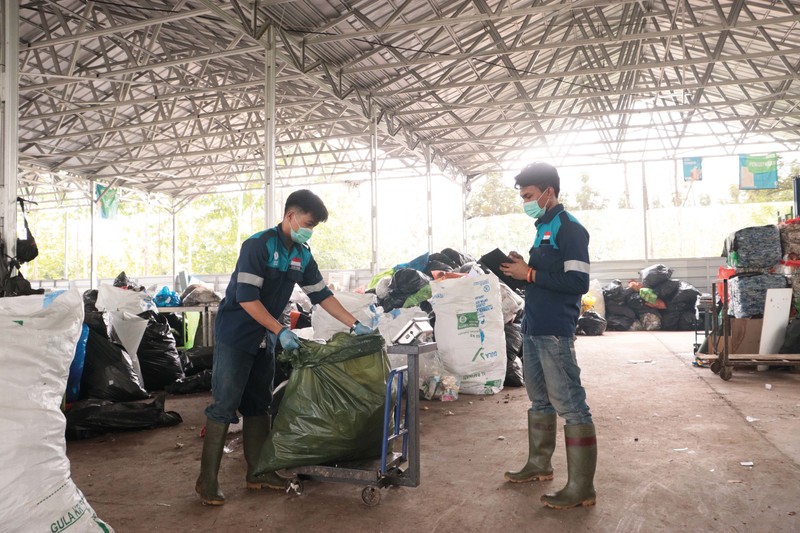 AGS: Very good example. Now Sano, last year we both were involved in a Jakarta City, Less Waste Program so that these three things all work together, less waste, recycling and reprocessing, and the ITF waste to energy. How effective was the Less Waste Program? Does that really work into your incentivized thinking that you've just explained?
SN: For me, this is half of the coin Alistair. So The Less Waste Jakarta initiative that last year we launched and implemented is a good one. It's really good, but for me, the success still 50%. Why the side of the coin that missing is law enforcement. We only inspire them, we only educate them, we only socialize to them, but if they don't do anything, there is no consequence at all. So my point is we need both sides: we need to get them, we need to make sure that they are aware, they know how to do the process then number two, law enforcement.
AGS: The carrot and the stick approach.
SN: Yes if you do something, I will give something to you. So the one thing in Indonesia that missing is the bravery of our government to enforce the regulations and the law.
What do you as one of the pioneers of change as well, when you created Waste4Change as a full recycling company, one of the only ones in Jakarta as far as I know, there's not very not many of you. When you've got a very small proportion of that 7,000 tons being done properly, but you said that you're ready to expand. Is that happening? Are we going to see Waste4 Change, taking over a good proportion of the waste management of Jakarta? Are you ready?
Ready or not depending on a lot of things. Number one on the mindset, on the ability of our personnel, we are ready to go. And number two we already got an investor in December 2019, that is approved, we have created a sustainable business model. So we already get our investment and end of this year, we go to the second round of our investment and we want to grow by 2024 up to 2000 tons per day.
But please don't take that W4C is the one only hope, I believe a lot of activity and initiatives are out there besides W4C. But we cannot do 100% of2000 tons per day from Jakarta alone.
For all Indonesia, the waste is 175,000 tons per day and for us, 2000 tons per day is already huge operation. And we are not the government, we are a private company. 2000 tons per day, if we are able to do that, we will be the first. Please collaborate with Waste 4 Change. Let's talk with companies because we need a lot of partners. We need a lot of people, corporate companies who believe in this and willing to do some tests.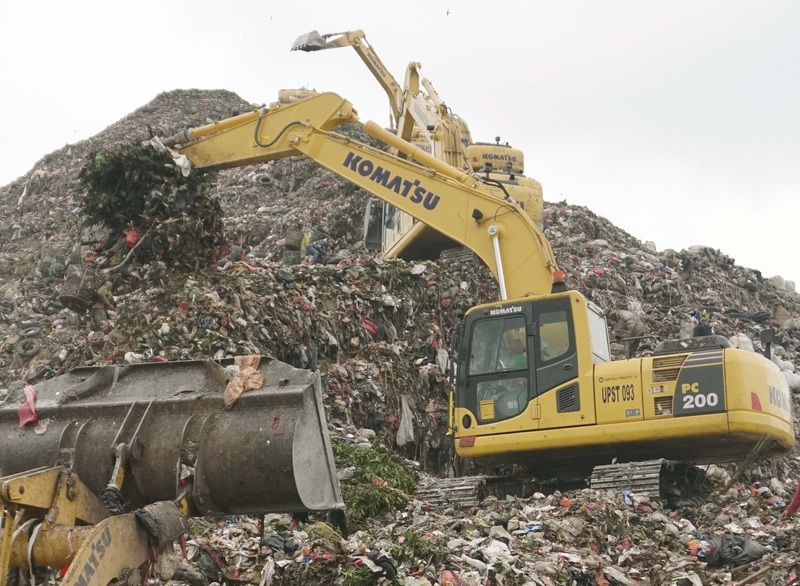 AGS: Your business model has already attracted investors. Therefore there is a return on investment. If there's a return on investment, it's going to attract others. I now understand that waste plastic is only waste if you throw it away, waste paper is only waste if you throw it away, everything is actually raw materials for industry. So you've already proved that works. Surely we can have can, as in some countries, get to 90% recycling and only 10% of all waste going to the dump?
SN: Yes, we see the numbers and the figures of waste management business globally and in developed and advanced countries. It's a mature business. It's really a potential business because this is something that the society needs, and also the government needs as the service to the public. And we see that Indonesia will become a developed and advanced country in 2030–2042, so we will need waste management services as soon as possible. So the potential is already there. So this is the momentum for all stakeholders, to do something about this and also embrace the opportunity and create change together. That's why I said, I have this positive mindset, and I see in the next five years, ten years will be a lot of things in the waste situation in Indonesia.
AGS: So what is the final note? What can the people who are listening to this or reading this interview do on a personal or a corporate level? If you're a business owner, what will you do tomorrow? I've been inspired. I've just heard Sano saying, I can do it. I'm a house owner. What can I do?
SN: I can't say what you already do today is responsible. You only move your waste to another place so it's not responsible. You should be responsible for your waste that you are developing. Restaurants, hotels, buildings, individual households, you need to start asking questions, "where does my waste end up?". If your waste ends up in the landfill, you are not creating solutions, you're creating another problem. And even the worst, if you cannot answer where is your waste ends up? And you said, "I don't know" this is also a problem. So what you can do currently, you should choose a waste management provider that can be transparent and can help for you to give you a report. Where exactly your waste ends up and what they do with you always and W4C now is the answer!
AGS: Absolutely. And I'm delighted since I am already a W4C user, I can say I've already ticked that box. On behalf of Now! Jakarta and MVB and Leaders magazine. I'd like to give a big thanks to Mas Sano and all the team at W4C for making the change that we need in our lives. Thank you.
SN: Thank you very much.