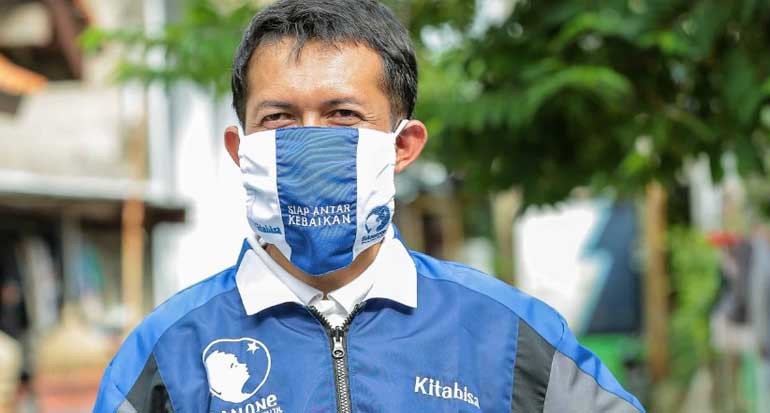 In collaboration with Kitabisa.com, Danone Indonesia provided 1,000 packages of necessities and community empowerment in the #PengantarKebaikan program. The program embraces non-formal workers as couriers in distributing aid to communities in need and affected by the pandemic. This activity is part of Danone Indonesia's commitment to assisting worth IDR 30 billion to tackle and prevent COVID-19 in Indonesia.

Danone Indonesia's Corporate Communication Director, Arif Mujahidin, said, "Danone Indonesia is committed to continuing to support the efforts of the government and society in preventing and overcoming the impact of the COVID-19 pandemic in Indonesia. This time, to keep the fulfillment of family nutrition, we are collaborating with Kitabisa.com in the #PengantarKebaikan program to assist with family staple food needs while empowering non-formal workers to deliver packages of kindness to families affected by the pandemic. "

The "#PengantarKebaikan" program took place from January 18 to February 5, 2021 by distributing 1,000 packages of necessities to families in need in Bandung, Bekasi, Bogor, and Sukabumi. The package consists of food and bottled drinking water to help meet daily nutritional, and hydration needs to stay healthy amid this pandemic. Besides, officers who send these basic food packages (also known as #KurirKebaikan) are informal workers appointed by Kitabisa.com.

Through this program, it is beneficial for the recipients of donations and empowering people who have lost their jobs to return to earn income. Also, each courier is provided with hand sanitizers and gloves so that distributing groceries can still follow strict health protocols. The distribution process, which is carried out through #KurirKebaikan, is an effort to comply with the Public Activity Restriction Enforcement (PPKM) by government policy to avoid crowds and maintain physical distance.

"The senders and recipients of this aid are intended for those with uncertain incomes such as day workers, online motorcycle taxi drivers, to street vendors. We do this so that we can support the daily food needs for them and their family members, "said Arif.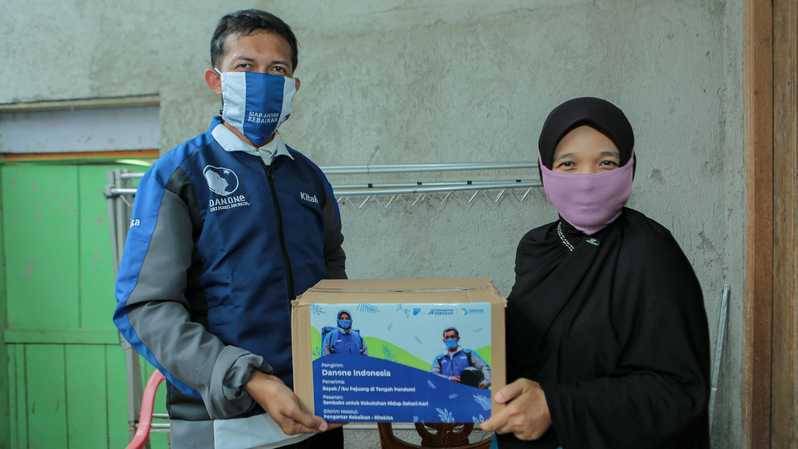 Marisa Thara Wardhani, Head of Brand Partnership Kitabisa.com said, "We welcome the collaboration with Danone Indonesia to contribute to helping others who are in need and affected by this pandemic. Through the #PengantarKebaikan program carried out by #KurirKebaikan, it is hoped that it can ease the burden on daily workers so that they can both survive amid this still uncertain condition. "

During the COVID-19 pandemic, Danone in Indonesia has collaborated with the government, various institutions, hospitals, and social organizations to distribute assistance in personal protective equipment, medical equipment such as ventilators and beds, nutritional aid, and hydration for medical personnel to groups. Furthermore, Danone Indonesia will continue to provide help and collaborate with various parties to contribute and mobilize the community to protect each other from dealing with the impact of COVID-19 in Indonesia.
"For that, we invite various parties to get together #KitaSalingJaga and help others so they can get through this pandemic while staying healthy," concluded Arif.