Here in Indonesia, work is still heavily concentrated in big cities, especially Jakarta. In 2014, for example, 16.5 per cent of Indonesia's economic activity originated from the capital city. Moreover, based on a Jabodetabek (abbreviation of Jakarta, Bogor, Depok, Tangerang, Bekasi) Commuter Survey conducted in 2014, as many as 1.4 million people go to Jakarta every morning, whereas around one million people commute within the DKI Jakarta area (such as from South Jakarta to Central Jakarta).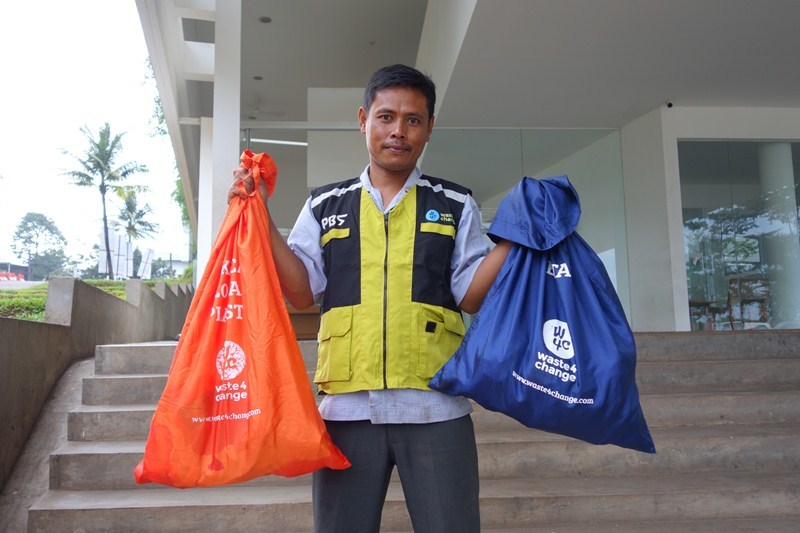 Working adults spend most of their time in the office, at least one third of the total 24 hours that humans have each day. These kind of work patterns are closely related to the large amount of waste generation in office complex and buildings. Based on 2017 data from Jakarta's Environmental Agency, the amount of waste production from Jakarta alone amounts to 6,400-6,800 tons each day. Besides households, which make up for the biggest amount of the total waste generated, offices became the second biggest source of waste production, namely 1,429 tons of waste (22.48 per cent) per day.
And so, those morning meetings and overtime, food deliveries and coffee cups, discarded stationary and shredded papers, all of them contribute to the ongoing waste problem that our nation is facing. But here's the good news: It does not have to be like that. Even offices can be the lead example of responsible waste management by creating a more friendly office layout to support better waste management system.
Waste4Change provides two services that will help your office complex or buildings to design and implement a responsible waste management plan. The first, called Consulting Services, is a thorough study that consists of assessment towards waste management aspects, data collection in terms of technical environment, as well as the social aspects. Using this service, you will be able to know the characteristics and composition of waste that are generated in order to know which types of waste bin you can use and where to put them. The second service is called Zero Waste to Landfill, in which Waste4Change will manage and recycle all of your office's waste so that none of them will end up in landfill.
Planning a green-concept work environment for your company? Whether your office is still in the planning process or has been running for many years, responsible waste management system is possible, and Waste4Change can help make the process effortless.