Recently, the Government of DKI Jakarta has issued a new regulation regarding regional waste management. The DKI Jakarta Governor Regulation Number 102 of 2021 stated that managers of residential, industrial, and commercial areas have the obligation to carry out waste management within their jurisdiction areas and/or facilities that fall under their jurisdiction.
The waste management obligation includes waste reduction and waste management. For waste reduction, there are at least three ways that should be done: restriction on the number of waste production, reuse, and recycling. As for waste management, the obligation includes waste segregation, collection, processing, and transporting.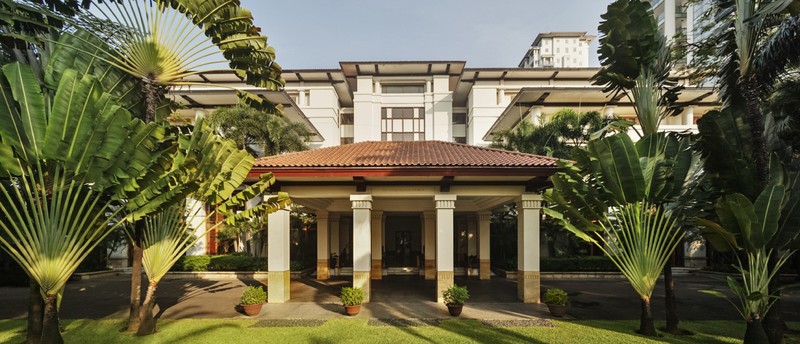 Waste Production from Hotels
In light of this new rule, comes the urgency to address one of the sectors that produce a lot of domestic waste, which is hospitality. According to a scientific journal published by the Mataram Tourism College, a hotel visitor produces approximately one kilogram of waste per night, more than half of which is paper, plastic, and cardboard. This is not surprising when we take into account how almost everything in a hotel room is wrapped in individual plastics, especially the bathroom.
Then there is also the problem regarding food waste that guests often left behind on their plate (also known as plate waste). A study in a five-star hotel in Malaysia reveals that the average guest left behind 300 grams of food at the breakfast buffet, 100 grams during lunch, and 400 grams at dinner (Papargyropoulou et al., 2016).
The Concept of Green Hotel
There are several definitions regarding the concept of green hotel, but according to Iwanowski (2003), a green hotel is "an environmentally sensitive hotel that operates its business in a manner that minimizes degradation of the environment". The core value of a green hotel is basically to reduce environmental impacts and energy consumption while providing a comfortable and satisfying lodging experience for customers.
According to ASEAN Tourism Standard (2007), there are 11 major criteria to meet the green hotel standards, which are: environmental policy and actions for hotel operations, use of green products, collaboration with the community and local organization, human resource development. solid waste management, energy efficiency, water efficiency, air quality management, noise pollution control, wastewater treatment & management, and also toxic and chemical substance and disposal management.
Moreover, the National Green Hotel Awards classified green hotels into two components: 25% green building and 75% green management system (tools, equipment, electricity, and waste efficiency).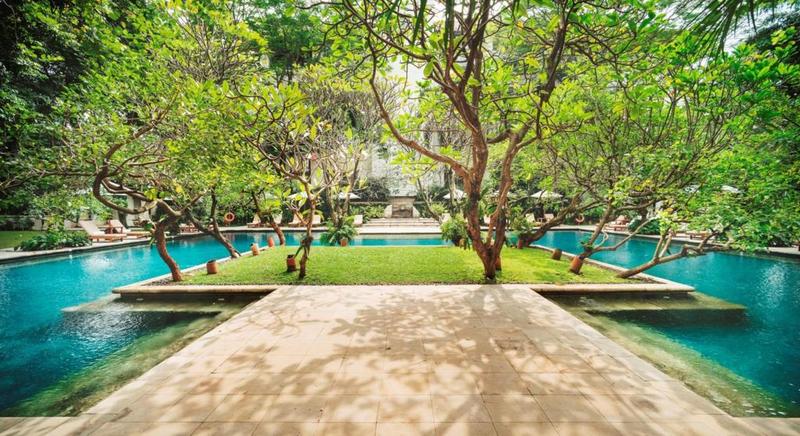 What Hotels Can Do
It's about time that hotels adopt the idea of providing not only a safe, convenient, and luxurious accommodation, but also a sustainable one where guests are continuously reminded about their ecological impacts even when they are on a holiday and in someplace far away.
There are many ways to start, from the simple ones such as educating guests about waste segregation, providing separate recycle bins in each room, and putting up signs that encourage visitors to be mindful of the resources that they are using, be it water, electricity, and food.
Some more complex and comprehensive actions that can be done are to implement green policies and train all staffs and employees to abide by them, conduct a waste audit, install energy-efficient appliances, replace all single-use hotel room products with reusable ones, and many more.
Responsible Waste Management for Green Hotels
Solid waste management became one of the aspects that need to be addressed when a hotel wants to make its accommodation greener and more sustainable. This is because hotels can take up to hundreds if not thousands of guests each day, and if one guest produces around 1 kilogram of waste each day, then we can imagine how much waste a hotel would handle within a day, especially during peak holiday seasons.
It is time that hotels start paying attention to their environmental impacts, especially with the newly established regulations that came into force. Last but not least, take a look at how The Dharmawangsa Jakarta is committed to becoming a green hotel by managing its domestic waste with the help of Waste4Change in a webinar entitled "The Importance of Responsible Waste Management in the Hospitality Sector to Support the Implementation of Green Hotels in Indonesia". The event was attended by by Hana Nur Auliana as Head of Communication and Engagement Waste4Change, Angga Karamoy as Director of Rooms of The Dharmawangsa Jakarta, Dila Hadju as Sustainability Influencer and Founder of Tumbuh Hijau Urban (Growing Green in Urban Communities), and our own Publisher, Alistar Speirs as the moderator.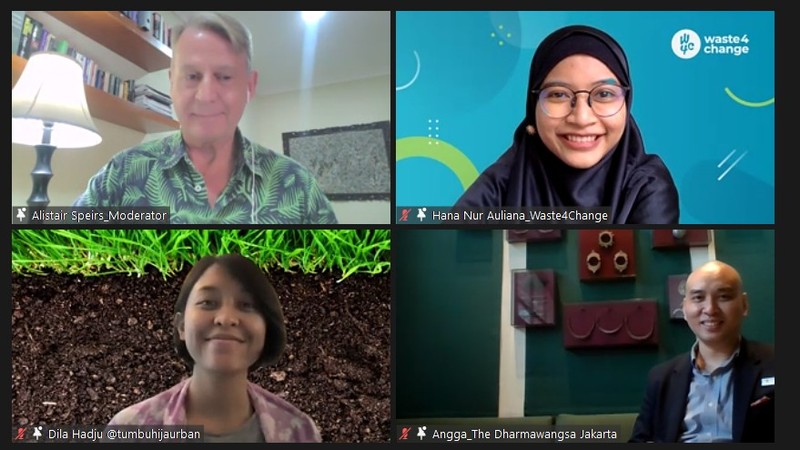 Sources: https://hotel-management.binus.ac.id/2015/12/08/did-you-know-green-hotel/