Whether it's to fill up our empty stomach or to satisfy our appetite, eating is a pleasant experience. However, when you are full but still have food left on the plate, have you ever thought: where will this leftover end up?
According to The Economist Intelligence Unit and Barilla Center of Foods and Nutrition, Indonesia is the second biggest food loss and waste generator with 300 kilograms of food lost and wasted per person per year. Jakarta as the capital of Indonesia is said to generate about 4,050 tonnes of food waste per day, which makes up about 54 per cent of all waste generated in the city per day. Ironically, while some of us waste such a substantial amount of food, there are other 19,4 million Indonesians who are unable to meet their dietary requirements.
Generating food waste means impacting our environment. In 2011, FAO stated that if the world's food loss and waste is a country, it would be the third-largest Greenhouse Gas emitter. In daily life, we can find that food waste is easy to degrade, and if it is not directly managed it can cause a bad smell which attracts insects and rodents in our house. Even when it is collected by the collection service, food waste will be taken to Jakarta's landfill in Bantargebang along with other waste.
In Bantargebang, the waste will be piled up without significant treatment – contributing to lowering the environmental quality in the area and causing inconvenience to residents around. Imagine if it's your house that is located around the landfill - won't you wish people to stop wasting and polluting the environment around your home?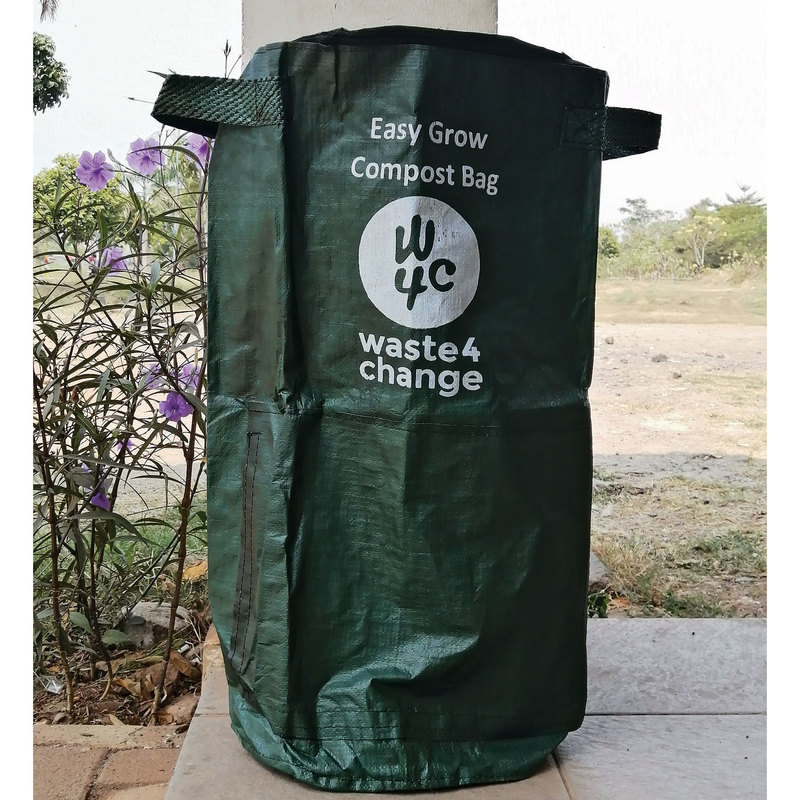 Given this fact, do you feel the need to rethink your food waste? Other than preventing it in the first place, there are some ways to manage your food waste better.
Waste4Change provides compost bag for individuals or families who wants to independently manage their food waste at home. Using this bag, composting is made simple, since you won't need to dig in or expand your garden. It may also reduce 60 per cent of your waste to landfill and the product will be beneficial for your garden!
Waste4Change also offers the opportunity for researchers or business sectors to learn managing food and organic waste through Black Soldier FliesLearning Center (BSF).
You can visit the facility and receive in-depth information about the cultivation and breeding method of the waste-eating black flies, the decomposition of food waste using BSF method, and the benefit at the end-product of this treatment.
Wanting to start changing the way you manage your food waste? Let's collaborate with Waste4Change.
---
There is a 5 per cent discount for Waste4Change's Responsible Waste Management (RWM) service until the end of December 2019!
Send your inquiries to [email protected], don't forget to include "NOW Jakarta October 2019 - RWM Discount" in the email subject.