After three years of promoting, campaigning and educating member companies and the Indonesian business community about sustainable development, this year Most Valued Business's (MVB) 2019 mission is to actively engage and create more initiatives with its Knowledge Partners to encourage the private sector to increase their sustainable stewardship practices.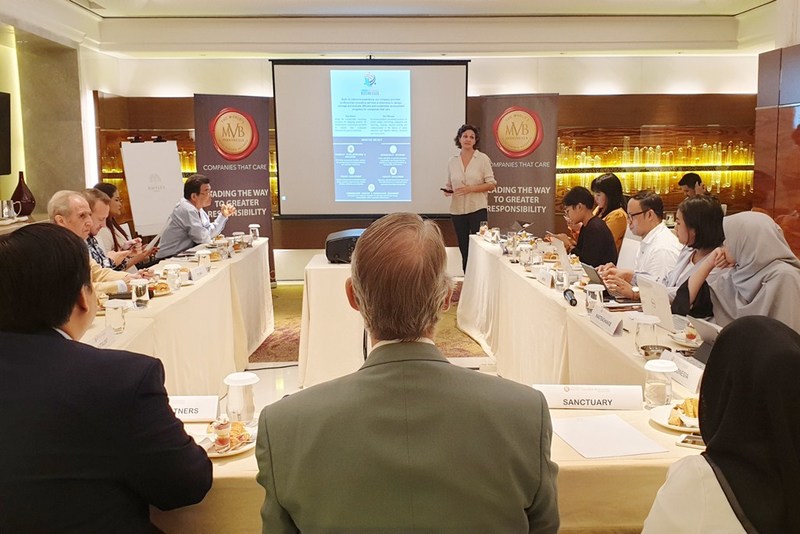 Working together with reputable consultants and experts in sustainability, MVB Knowledge Partners advocate and promote initiatives that reduce energy and water use, minimise waste, promote community collaboration and enhance society's well-being.
MVB launched the programme by conducting a Partners Meeting on 15 March with IBCSD, Kiroyan Partners, Waste4Change, SGS Indonesia, PT. PIPA, BINUS University, Towards Sustainable Businesses, ActionCOACH, BayWa r.e., Sanctuary, Bravo One and AVANI all in attendance, whose combined expertise covers almost every conceivable aspect of sustainability.
At the meeting each partner presented their credentials and discussed how to engage and make use of all the available resources from each Partner to help accelerate the MVB Sustainability Programme for 2019.
In addition to the programme, Most Valued Business has signed Partnership Agreements with four Nordic Embassies to host a series of seminars, each with specific subjects according to the country's main focus. With the Danish embassy, MVB will host a Sustainability Seminar in May on Architecture Building and Design and Circular Economy, in Mid June together with the Norwegian Embassy MVB will host a Sustainability Seminar on Renewable Energy. The Finland Embassy Seminar in July will be about Waste Management and in August with the Swedish Embassy the seminar subject will be about CSR and Ethical Employment. All information about these seminars and how to join will be available through MVB website
---
How to become an MVB Member Company
To be part of Most Valued Business (MVB), companies need to be committed and demonstrate that they maintain acceptable standards in the seven critical value areas set by MVB International: Sustainability, Best Possible Business Practices, Ethical Employment, Safety and Security, Environmental Friendliness, Customer Service and Respect and Corporate Values.
If you would like to know more about MVB; the programme and how to join MVB, please contact [email protected] or call +62 021 7813212 ext. 201.