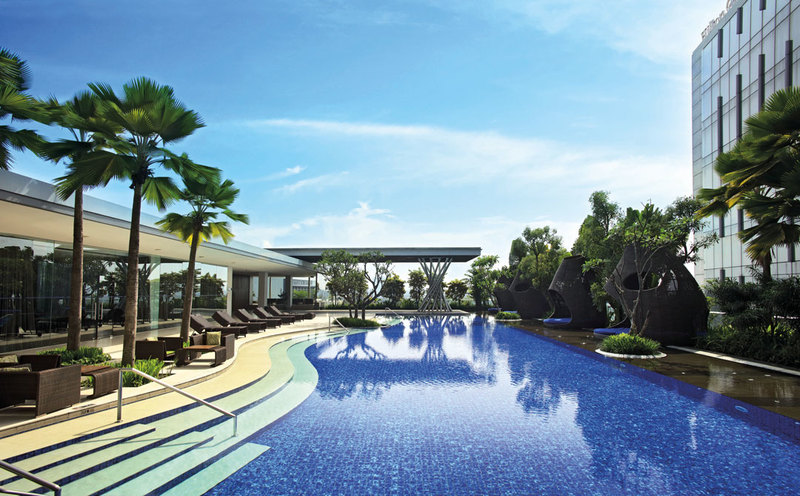 Hilton Bandung has implemented an ambitious and comprehensive waste and energy reduction program, a great exemplary for hospitality industry players in West Java.
Environmental sustainability is an everyday priority for some pioneering hotels across the globe, allowing concerned travellers to travel responsibly by lodging in eco-friendly hotels making ourself and Mother Earth happy. One five-star hotel, Hilton Bandung fits this bill well since it runs each aspect of business by thinking of the impact for environment.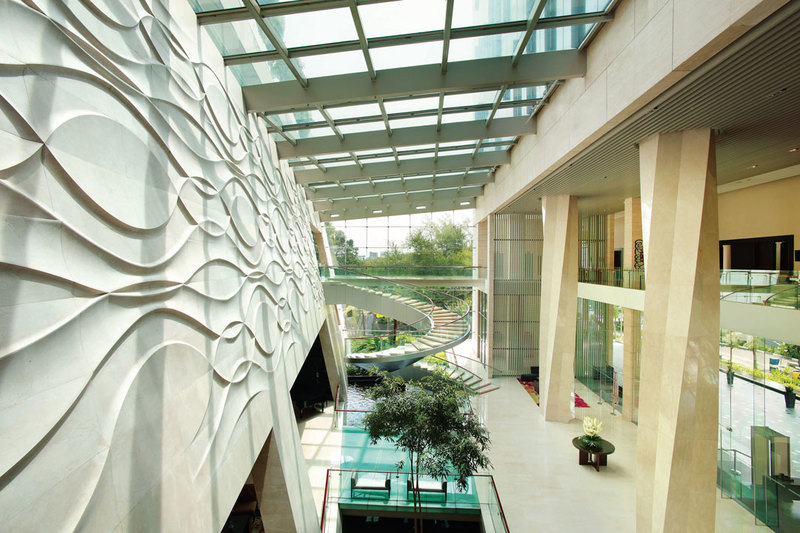 In April 2019, the hotel celebrates two-major-milestone: the 10 anniversary and the 100th anniversary of Hilton Hotels. For over 100 years, Hilton has delivered heartfelt experiences for guests, meaningful opportunity for team members, high value for owners and made a positive impact for communities all around the world.
"Right from the opening, Hilton Bandung has changed the skyline of Bandung due primarily to our amazing dynamic group of Team Members. Our culture and working environment is truly second to none as we have been repeatedly recognized as a Great Place to Work. If you see how our Team Members engage with guests, we all on the same page: we do what it takes to make every experience special for guests." saysKevin Girard, General Manager.
True to its role following environmentally friendly practices, the hotel has created a sustainable programme called "Meeting with Purpose" which allows groups to maximize their event outcomes in relation to their organizational goals, while minimizing the impact they have on the environment by focusing on three key areas: mindful meeting, mindful eating and mindful being.
Mindful meeting is about reducing waste from the event itself by featuring water carafes and drinking glasses instead of single use plastic water bottles, using paper pens instead of plastic and utilizing natural daylight to reduce energy consumption.
Mindful eating refers to souring the majority of the coffee break and lunch options locally and offering high nutrient value options for organizers to choose from so delegates remain energized and engaged in the event.
And mindful being is about creating a suitable environment for delegates to collaborate, break and refresh including options for five-minute shoulder massages during break times and outdoor areas to have a quick refreshing walk and be rejuvenated.
In line with Hilton's corporate responsibility strategy, "Travel with Purpose" has a long-term vision, to double its investment in social impact and cut environmental footprint in half across its value chain by 2030, Hilton Bandung has implemented an ambitious and comprehensive waste and energy reduction program.
In 2017, "Say No to Plastic" campaign was launched across South East Asia, resulting in the following reductions in the five Hilton operated hotels in Indonesia: 41,024 plastic straws through the "Refuse a Straw Program", 35,143 plastic pens have been changed to paper pens, 1,050 plastic stir sticks have been changed to organic solutions such as lemon grass, and 323,668 plastic water bottles have been replaced by reusable, refillable glass bottles in most of its guest and meeting rooms.
A food waste segregation programme was also started in 2019 and to date has sent 6,504 kilograms or 14 percent of organic waste to a local organic farm partner to be used as compost, but the hotel's goal is to have as much as 50 percent of its organic waste diverted from landfill and sent for composing. The hotel also sent over 200 kilograms of recycled soap to communities in need near the hotel through partnership with Diversey and their "Soap for Hope" programme.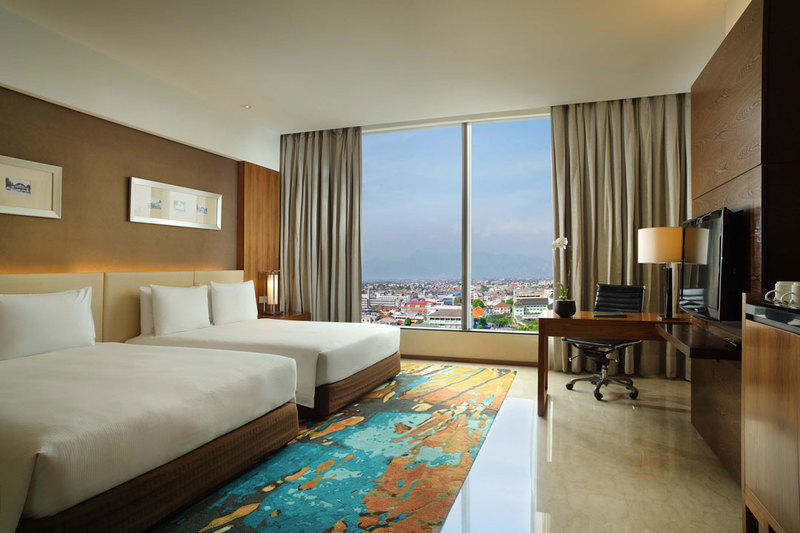 Hilton Bandung has been awarded Indonesia Leading 5 star Hotel - Bandung and Indonesia Leading Meeting & Conference Bandung by Indonesia Travel and Tourism Awards as the hotel has been recognized for its hard work and dedication in making exceptional experiences for guests as well as having positive impact in its many communities.
But they are not stopping there. "By 2030, we are committed to doubling our investment in social impact and cutting our environment footprint in half through responsible hospitality across our value chain," Kevin proclaimed in his presentation.
Hilton Bandung
Jalan Hos Tjokroaminoto No. 41-43
Bandung 40172
T: +62 22 8606 6888
IG: @hiltonbandung
FB: @HiltonBandung
www.bandung.hilton.com