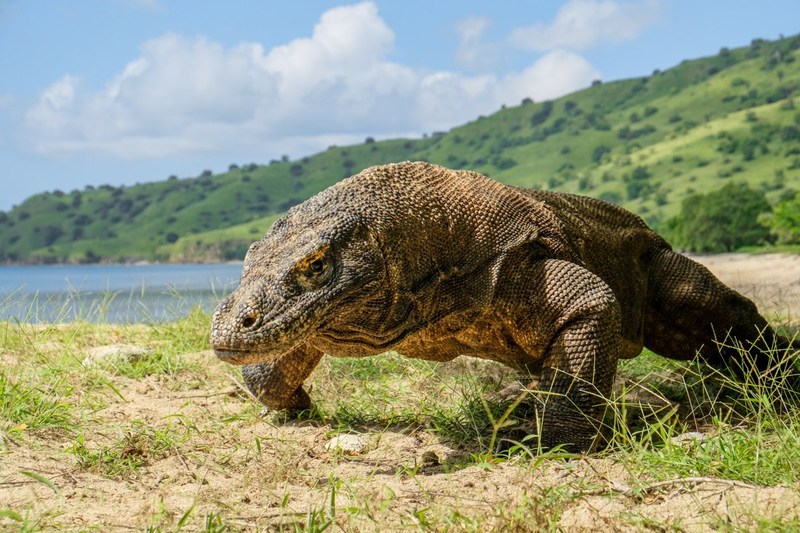 A few years ago the Indonesian Ministry of Tourism (then also of the Creative Economy too) proposed the idea of "Ten New Bali's" to try to spread the much needed visitor income over a larger number of destinations. While the name "Ten New Bali's was certainly a mistake since all destinations are unique, the idea had great merit and the focus moved to 'how to develop them sustainably'. (Photo provided by https://theworldtravelguy.com/)
The "10 New Bali's" included Borobudur Temple (Central Java), Belitung (Sumatra), Mount Bromo (East Java), Labuan Bajo (East Nusa Tenggara), Lake Toba (North Sumatra), Thousand Islands (Jakarta), Mandalika (West Nusa Tenggara), Wakatobi (Southeast Sulawesi), Tanjung Lesung (Banten), and Morotai (North Maluku). Help was sought from experts like Swiss Contact who were charged with making proper sustainability plans for three of the destinations, and presumably have done so. But serious questions have arisen over the directions taken for Mandalika, in south Lombok, where a MotoGP circuit has been built in decibel range of some of Indonesia's most beautiful, natural, and previously unspoiled beaches, and for Borobudur, the site of a UNESCO World Heritage Temple, where there have been reports of damage and lost artifacts.
But it was not only Borobudur that came in the sights of Unesco, Komodo Island where there has been a major project to upgrade visitor facilities on the home of the world famous and also World Heritage cited, Komodo Dragons, who asked that all work be stopped or it could endanger the World Heritage status. In response to this, Tourism and Creative Economy Minister Sandiaga Uno assured the government would prioritize the ecosystem of Komodo Dragons in the infrastructure projects at Komodo National Park, Labuan Bajo, East Nusa Tenggara. "In the end, the goal is a Komodo National Park that is managed with utmost care without harming biodiversity and ecosystems there," said Sandiaga in an online press conference, in August .
UNESCO asked that infrastructure projects in priority tourist areas be halted as it potentially affected the outstanding universal value (OUV) until the government submitted a revised environmental impact assessment (Amdal) that will be reviewed by the International Union for Conservation of Nature (IUCN). Sandiaga said his ministry would coordinate with the Environment and Forestry Ministry regarding the Amdal evaluation and hold a meeting with UNESCO to follow up on the letter.
He suspected that there was a slight discrepancy in information from UNESCO's letter circulating in the community and the committee's notes to the government. According to him, there will be limited areas including ecotourism areas and areas that can be visited by larger numbers of tourists at Komodo National Park. Sandiaga Uno also ensured that the letter from UNESCO would not change the government's plans to develop Labuan Bajo tourism according to the state's tourism map and prepare the area as a location for the G20 international agenda in 2022.
So we return to the age old battle of "Economy vs Environment" with, as usual, the economy and all its temptations winning the first round. But why does that have to be the case? We have seen that appointing experts like Swiss Contact, can produce both sustainable and economically sound programs. But some things should be above and beyond question: the preservation of the Borobudur Temple in its original and undeveloped state is surely the intention of the Indonesian Government anyway, without having to refer to Unesco rules? The preservation of beautiful and unspoiled beaches should likewise hardly need argued. And finally we already know enough about the destruction of natural habitats to know when to stop treading the Komodos' toes. Or do we?
Credit Image : https://theworldtravelguy.com/