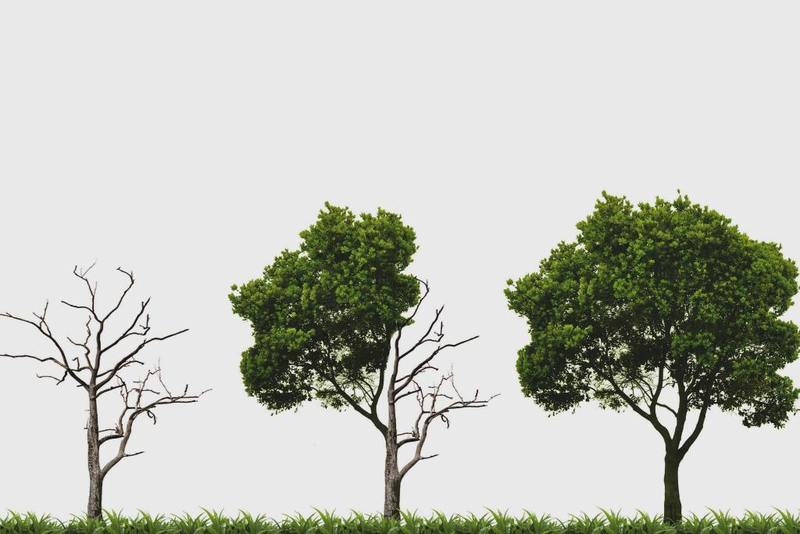 With a recession looming and infection rates still increasing in Indonesia, this pandemic has given the world a wake-up call, highlighting many vulnerabilities and strengthening the need for early action to mitigate major risks, including: a second wave of the pandemic, an economic recession and climate impacts on top of it all.
The Indonesian government's priority right now is to stop the spread of the virus and save lives, whilst simultaneously maintaining economic stability. The Indonesian government has also prepared its long-term response to the crisis. As is true around the world, this long-term response could reshape Indonesia's future, however, on top of the devastating impact to public health, the pandemic has hit Indonesia's economy hard.
Many business leaders are already calling for action to reverse the loss of nature, strengthen net-zero carbon goals and adopt a more circular economy. And if this sort of mission is to be successful, Indonesia will need some quick wins to build support and participation among citizens and like-minded investors.
So here are some ideas that we have compiled on what Indonesia's Green Recovery should consist of:
Better buildings
People were forced to stay at home for weeks and months and were fed up being confined to their homes. A green recovery should start small, at the individual level: people's homes. This means mass refurbishments to improve insulation, replace windows, reduce air leakage, improve cooling systems and switch energy usage towards more renewable energies such as solar.
Better access to healthy food
Food insecurity has been rising and obesity has been an aggravating factor in Covid-19 mortalities. Healthy diets are proven precautionary measures, supporting the immune system along with improving fitness and robustness.
To encourage people to eat healthily, the government should consider lowering the VAT rate for organic food and healthy food supplies to make such food more accessible and appealing. Setting up schemes and organisations focused on innovations in supply and combating waste would create jobs and make food supply chains more resistant to any future crisis.
Smart Mobility
There is a risk that transport will simply return to the previous norm of traffic jams and air pollution. If an economic recovery is to be green, it will be essential to maintain flexible working schemes with less commuting, even after most workplaces reopen.

Research by academics at the UK Centre for Research into Energy Demand Solutions suggests that the best for reducing carbon footprints is reducing car use and moving towards "smart mobility". This means carpooling, car sharing and motorcycle sharing programs, and well-developed environmentally friendly public transportation.
Green neighbourhoods and cities
Maintaining and improving urban green spaces should now become a top priority. People and businesses could renovate derelict areas and recreate public life in them, with support from local authorities and a governmental green recovery program. Doing all this will help adjust development planning by shifting priorities towards longer-term sustainability.
More resilient infrastructure
Despite trillions a year already being allocated and spent on infrastructure projects in Indonesia, still more investment is needed to ensure access to housing, mobility, services and green space for all in the new normal.
Water for example. A green recovery could be boosted by building a new generation of decentralised water tanks, shared between neighbouring apartment owners or residential areas. This would be better for the environment as rainwater is preserved and could be used for gardening and cleaning outside the home.
Meanwhile so-called "sponge city" initiatives can reduce the risk of urban floods by increasing green spaces, restoring wetlands and using permeable new construction materials to absorb rainwater and delay runoff.
These actions would complement efforts to transform the energy system away from fossil fuels and towards a system based on renewable generation, with decentralised "micro grids".
Advance national green economy plans
Create "green deals", green industrial strategies (Covid-19 recovery plans to build long-term resilience and prosperity) working together with major developers and local authorities.
Fiscal and Financial Stimulus
Structure fiscal stimulus and financial aid packages to accelerate the transition to a fair and green economy – not to undermine it.
Support Small Businesses
Prioritise small and informal enterprises to accelerate the private sector transition to greener practices and open opportunities to increase job creation.
In this unprecedented time, it is only with government leadership that we can turn these challenges into opportunities to build a resilient and sustainable economy and put in place logical and long-lasting partnerships based on sound sustainable principles to guarantee our positive and enduring future.
---
Reference : World Economy Forum and World Resource Institute