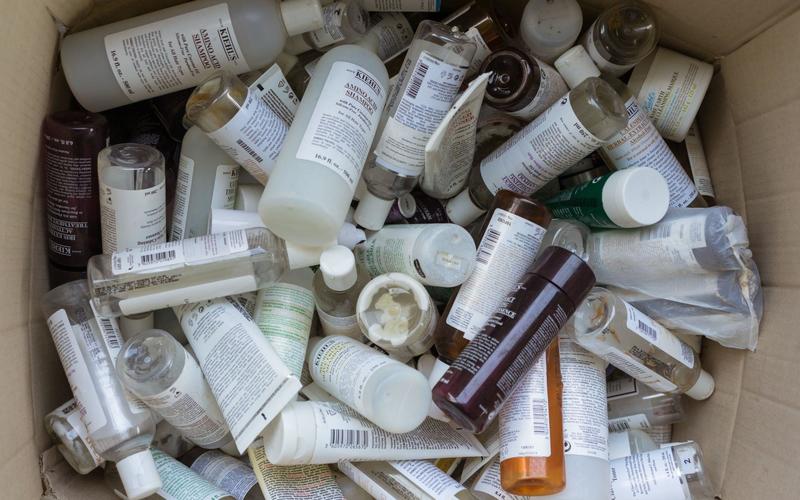 In order to realize "Clean from Waste Indonesia" in 2025, the Ministry of Environment and Forestry established a Ministerial Regulation No. 75 of 2019 regarding Waste Reduction Roadmap by Producers.
The producers that are targeted in this regulation are namely manufactures, food and beverage services, as well as retails. Moreover, this regulation is intended to specifically reduce the number of packaging waste that were otherwise difficult to be recycled, since it usually comes in a Multi-layer Packaging (MLP).
Our Existing Waste Problem
Data from the National Waste Management Information System (SIPSN) revealed that Indonesia's annual waste volume is as many as 33 million tons in 2020. From that figure, 40% are still unmanaged (which means that they almost likely end up polluting the environment). Moreover, the composition of plastic waste is around 17% based on the types of waste.
In addition, most of the waste came from households, which is not surprising because people buy their groceries that almost always come in plastic packaging. It's as if we buy and receive more plastics than the goods itself. Thus, without a rigorous and ambitious target to cut down these packaging, it's only a matter of time until it's all too late.
Ministerial Regulation No. 75 of 2019 On Waste Reduction Roadmap
The issuing of this regulation, among other solutions, is a good step in the right direction to address our increasing waste problems. Here are some of the key takeaways from the regulation that producers need to pay attention to:
1. Producers need to have a waste reduction roadmap that consists of waste volume baseline, waste reduction trial plan, execution, monitoring, evaluation, and reporting mechanism that can be held accounted for.
2. Producers are obliged to formulate a waste reduction report that is delivered to the Ministry, governor, and regent/mayor according to its jurisdictions.
3. Ministry, governor, as wella s regent/mayor may provide incentives to producers in the form of award, publication of good performance appraisal, and/or other forms that align with the existing laws.
4. Likewise, the ministry, governor, and regent/mayor can give a penalty to producers who have not complied with the regulation in the form of bad publication performance appraisal.
5. Producers who are targeted in this Regulation are those who produce goods with packaging, distribute imported goods using packaging, or sell goods using packaging that are difficult or cannot be decomposed by natural process. In other words retails, manufacturer, and food and beverages services.
The Ministry of Forestry and Environment stated that this regulation is hoped to be able to support the 30% national waste reduction target in the next 10 years.
Digital Take Back to Help Waste Reduction Target
To help producers comply with this regulation and establish a feasible and impactful waste reduction roadmap, Waste4Change provides a service called Digital Take Back .
Basically, Digital Take Back provides a waste recycling system that is integrated with web and mobile applications to further increase the amount of brand-labeled waste that are managed and recycled.
Moreover, this integrated waste recycling system also supports the education and campaign dimensions of your brand, which is good for the company's branding image and reporting. In addition, the waste flow will consist of (1) providing various dropping locations across Indonesia, (2) users drop their waste to Waste4Change's partner by registering to get a unique code from the website, (3) users will receive points as a reward for recycling their waste. Then, the collected waste will be collected and transported to the upcycling and recycling facilities.
The benefits that producers will receive besides reducing the waste that will otherwise end up in landfills are (1) to prevent their brand-labeled waste from being misused, imitated, or forged, (2) increase recycling rate, (3) receive comprehensive and accountable waste journey report, and also (4) reach more locations and wider customers throughout Indonesia.
Thus, facilitating consumers to manage their brand-labeled waste and making sure that it is managed responsibly is a good step for producers to cut back on their waste production and comply with the Ministerial Regulation no. 75 of 2019. With the waste report journey, it will also be easier for producers to design a comprehensive waste reduction roadmap.
Find out more about Waste4Change's Digital Take Back here.