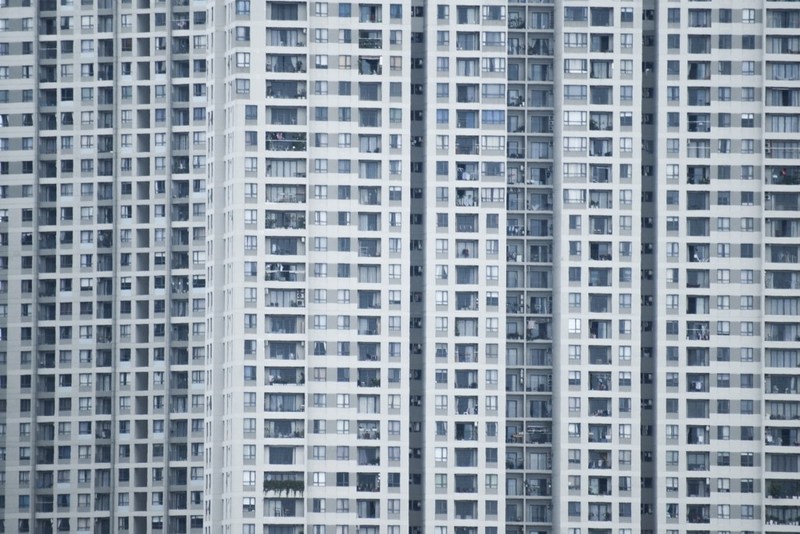 While Indonesia and the world wrestle to cope with the Covid-19 pandemic, there's another important global issue which is hard to ignore: climate change. Many global communities have begun to mobilise social movements through social media, inviting people who have been staying at home to start a small change to fight for climate justice with personal approach.
Since people spend most of their time at home, the energy consumption and waste of our activities have been centralised to our house. Many households have found an increasing amount on the monthly bill which makes sense since PLN, State Electricity Company, reported that households in Jakarta and West Java consumed electricity with a rising trend from 13% to 20% while electricity usage in the industrial, company and government sectors decreased from 10% to 40%, according to report in June.
That's only electricity. How about other waste produced during a pandemic that contributes to climate change?
In the half-semester of 2020, Integrated Waste Management Facility Site (TPST) Bantar Gebang Bekasi released a report that shows a rising number of household waste specifically for plastic waste has risen up to 21 percent per June 2020. Although the accumulative waste has decreased from 9,300 tonnes per day in March to an average of 6,300 tonnes per day in June, the disposable residue has increased as people tend to use more packaging for delivery. Plastic's use is ubiquitous. Per July 2020, Jakarta prohibited the use of disposable plastic in commercial businesses to reduce this excessive waste that could harm the planet.
Many mainstream news outlets have reported that the coronavirus is part of the climate change crisis. The discussion on a green recovery is as important as the battle to tackle the pandemic itself. Whilst in general the pandemic has relieved the environment of CO2 emissions, it has revealed environmental inefficiencies in people's lifestyles.
Since individuals and families are forced to practice social isolation at home, this has prompted the fact that 'we' can start the changes from our home. Each individual at home has a role to create a more holistic green recovery.
Recently, the United Nations Environment Programme (UNEP) released the comprehensive campaign and guidance of its 10-year programme called United Nations Decade on Ecosystem Recovery 2021-2030 that will help lead macro to the micro sector, individual to community to participate in the movement.

Wealthy Families Responsible for Carbon Footprints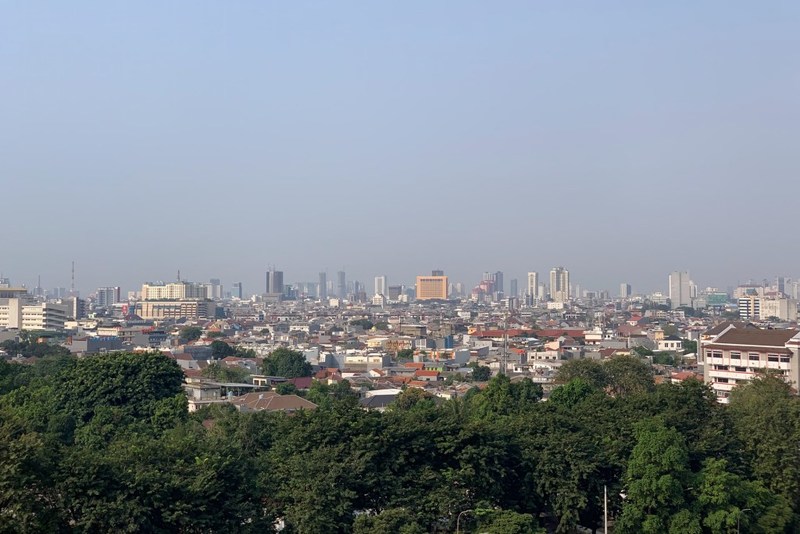 Before Covid-19, the price of purchasing a house was rising and many young Indonesians found it difficult to become a homeowner. Homes were simply too expensive to buy.
However, because of the economic impacts of Covid-19, this property price trend has reversed as the market value plunges 10% - 50%, according to Indonesia Property Watch (IPW). Bank of Indonesia (BI) also saw a decline in the commercial property market, with 1,755 sold units in the second quarter of 2020 compared to 2,737 sold units in the first quarter.
However, it isn't simply the cost of buying house that has potential property owners worried, it's also the cost of running a house once they own it.
In Indonesia, there is no specific article in the constitution that regulates the inventory of greenhouse gas emissions in households. The closest and the latest regulation is ministerial regulation from the Ministry of Environment and Forestry No. 73 in 2017 and Presidential Decree No. 71 in 2011 that mostly address the industries on the National Inventory of Greenhouse Gas Emission.
According to the Green Building Council (GBC) Indonesia, Indonesian families must lead a society-driven initiative to create a significant reduction of CO2 emission in the household, since the government has no regulation as a tool to monitor greenhouse gas emission in private residents - despite the fact that a UNEP report in 2019 stated that buildings and construction are responsible for 40% of total carbon emission and 36% energy consumption.
From a total population of 11 million people living in Jakarta, most people have private ownership of their house, with 36,36 % rentals, according to Jakarta Statistics Agency. On average, 35,55% of Jakarta's households live in 20-49 square metres and 22,44% live in 50-99 square metres (Jakarta Statistics in 2019).
A recent article on Guardian reported that the wealthiest 1% of the world's population was responsible for the emission of more than twice as much carbon dioxide as the poorer half of the world from 1990 to 2015. The article from The Conversation, the digital platform that submitted the perspective from multiple researchers and experts also emphasises emission inequality that now widens the gulf between the global rich and poor. Oxfam also released the finding that, in fact, 52 % of the carbon footprint comes from the 10% wealthiest group of people in the world.
Wealthier portions of the population thus use more energy, aligned with the patterns of consumption. The same applies for homes - larger homes with more AC units, more appliances, swimming pools etc furthers domestic energy usage. This means a larger carbon footprint per capita.
So, where does this lead us?
There are two solutions to offer in order to reduce the household's impact on the environment: (1) Turn our homes to become more energy-efficient and zero waste or (2) buy carbon offsets in which the money will be used to restore the damage and preserve nature.
Future Housing is Energy Efficient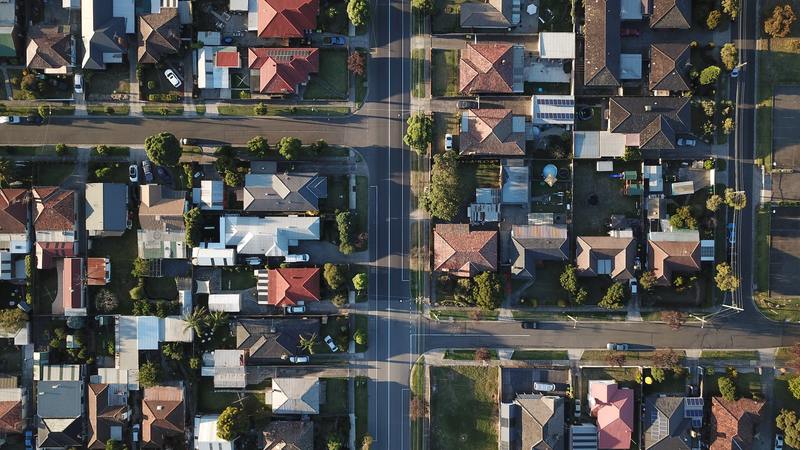 Indonesia's emerging market for green housing is a growing alternative for young families today. The options range from architects offering sustainable designs for individual homes, or residential complexes designed around providing green homes.
Wika Gedung and Anugerah Kasih Investama are among developers that offer Modular Housing using solar panels and natural ventilation. Supported by banks in shifting to green investment, eco-friendly apartments in Jakarta such as Woodland Park, Samara Suites, and Verde Two are built based on eco-friendly concepts. The price of eco-friendly housing remains relatively more expensive compared to the average town-house since developers have only offered this concept as a pilot project to test the Indonesian market.
Indonesian architect Yu Sing as well as Andra Matin, whose works are known for their inspiration of vernacular contemporary architecture, have been promoting a green lifestyle and urge the government to support green investment and eco-friendly property development. In the last two years of Bintaro Design District, multidisciplinary experts and stakeholders in the industry focus on inclusivity and eco-green architecture that has the potential to be developed in satellite cities around Jakarta.
An Option for Conscious Living
Despite waiting for a significant change that will allow the next generation of families to have an inclusive availability of eco-friendly housing, every household has a responsibility to drive the industry towards sustainability. For those planning to build a house, families could use services from architects who offer eco-friendly architectural design.
On the other hand, individuals or families who seek a house in the residential area could check the criteria of the house which allow them to reduce their carbon footprint including the building material, ventilation, location, green space as well as waste and water management.
In the current climate of environmental activism, residential areas in Bintaro and BSD City in South Tangerang are the most advanced in creating progress in this area. At the household level, lifestyle is a key that will determine the outcome of the CO2 emission per capita. If the home can automatically aclimatise to eco-friendly living, individual lifestyles must change.
In the United States, the transformation of the previously polluted city like Los Angeles now cleanest city in the US is a prime example of how a combined government policy and social movement can create positive change. The social movement holds a central role to drive lifestyle change. Lauren Singer, Founder of Trash is for Tossers and CEO of Simply Co. has been promoting the Zero Waste lifestyle through his vlog, showing people the way to practice it at home.
The key factor that we put attention to reducing carbon emission can be measured through four major elements including electricity usage, water conservation, food loss (green diet), waste management, and the frequency of driving/air travelling.
In Indonesia, the commitment to green living has been shown in Bali where government policy has successfully shifted the lifestyle as the public pressure also created an independent movement that changed the standard of the industry including hospitality in the Island of Gods.
Meanwhile, Indonesia's megalopolis, the capital city has been focusing to mobilise community-based movements such as Sustaination, Bike to Work, Waste4Change, Going Green in Jakarta, and Indonesia Berkebun while international level conference and meeting have been held to provide a platform for industry and investor to enhance the green economy in which so far has opened to investment with the value up to IDR 24,7 trillion, according to "Greening The Future With Green Building Finance in Indonesia" by International Finance Corporation (IFC) in 2019.
If we look back to the United Nations Programme of 10 years to recover the ecosystem of our devastating planet, what will you do? Maybe it's better to start with ourselves. One minor individual action may change the entire community to do better.