The prestigious electrically-powered Formula E championship was held in Jakarta, Indonesia, in May 2022 with much anticipation and excitement by not only Formula E fans but also people of all ages. However, what's equally important to be highlighted from this event is how the Jakarta E-Prix 2022 is conducted in sustainable ways.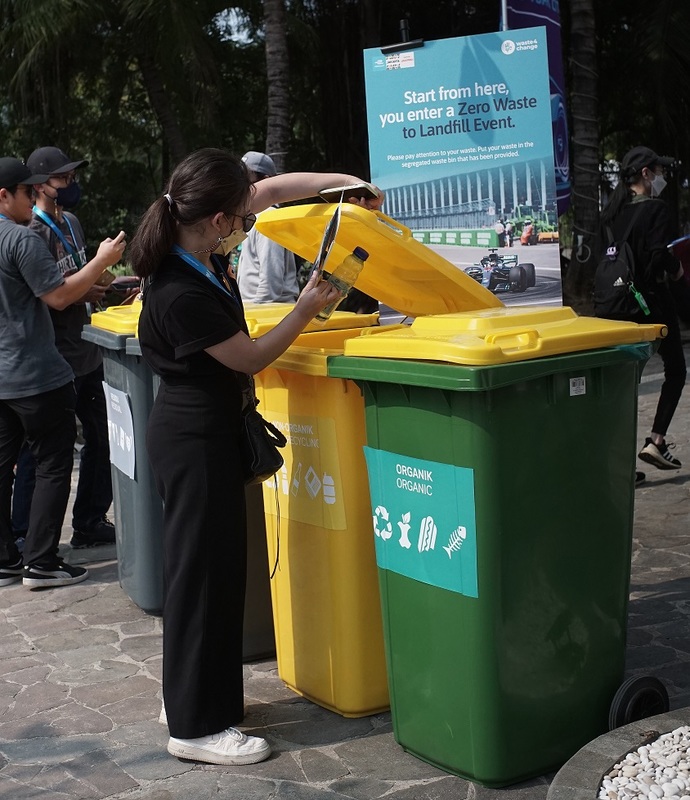 Jakarta E-Prix and Sustainability
To start with, one of Formula E's missions is to promote electric mobility and electric vehicles in order to create a better future with less pollution. Furthermore, Iona Neilson, Senior Sustainability Manager of FIA Formula E London, stated that since 2014, Formula E has been the first automotive race in the world to have a zero-emission principle. In the racing event, instead of using vehicles that result in emissions, the drivers will use electric vehicles.
There are at least seven aspects that Formula E pays attention to in order to reduce its carbon emission. The first is the means of shipping. Formula E prioritizes road, sea, and rail transportation rather than air transport whenever it's possible. In addition, only the most important equipment is shipped. In terms of plastic and food, Formula E introduces Allianz Hydration Station and reusable water containers that will save more than 300.000 single-use plastic bottles. The food is also locally sourced and served using recyclable containers.
For transportation, Formule E did not provide parking spaces for the general public to encourage people to take public transport instead. Moreover, they also provide shuttle buses from JIEXPO Kemayoran for mobilizing people to and from the Jakarta International E-Prix Circuit Ancol.
Waste Management at the Jakarta E Prix
For the waste management aspect, Jakarta E Prix collaborated with Waste4Change to help manage the waste that is produced at the pre, peak, and after event, which is from 23rd May until 13th June 2022.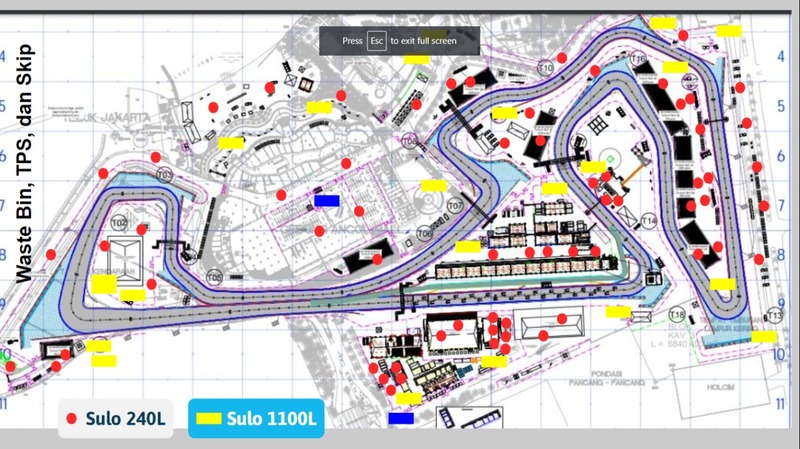 There are three types of waste containers that are placed throughout the venue, which are waste bin, temporary waste disposal (TPS), and skip (large waste containers). 79 sets of waste bins are placed throughout the circuit, and each set consists of three separate containers for organic, inorganic, and residual waste. As for the temporary waste disposal, 35 sets of TPS are also placed at the venue. Last but not least, 4 skips are also placed at the event.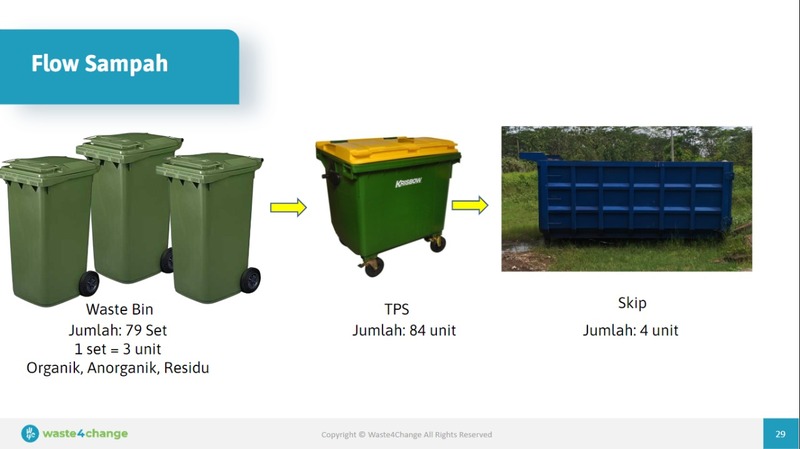 Moreover, there are also 66 volunteers coordinated by Waste4Change who are present during the event. 25 of the volunteers will help to educate all visitors regarding waste issues and how to dispose of their waste according to each waste category, whereas the rest 41 people will help distribute the waste from waste bins that are full to the temporary waste disposal, which will then be moved to the Skip.
All in all, a total of 2,4 tons of segregated waste are collected at the Pre-Event, 7,3 tons during the Peak Event, and 13,2 tons during the After-Event.
Event Waste Management for Your Event
Besides the cool race itself, it's very important how Jakarta E-Prix conveys the message of sustainability and electric vehicles for a less-polluted future. This event serves as a reminder that even Formula E can do their part to help save the planet in concrete ways.
If you want to follow Jakarta E-Prix's footsteps and their commitment to sustainability, offline events can always count on Waste4Change's Event Waste Management service to help manage your waste before, during, and after the event.
Remember, you don't have to be as prestigious as the Formule E to have your event's waste be managed responsibly. We welcome all kinds of events, big and small. Besides the waste collection and waste management services itself, there will also be an educational booth that aims to educate the visitors of the event regarding the importance of responsible waste management.
Waste4Change believes in the importance of conveying the right message to visitors and the general public through an event, and there's no better way of doing it than becoming an example that will hopefully inspire other events to do the same.