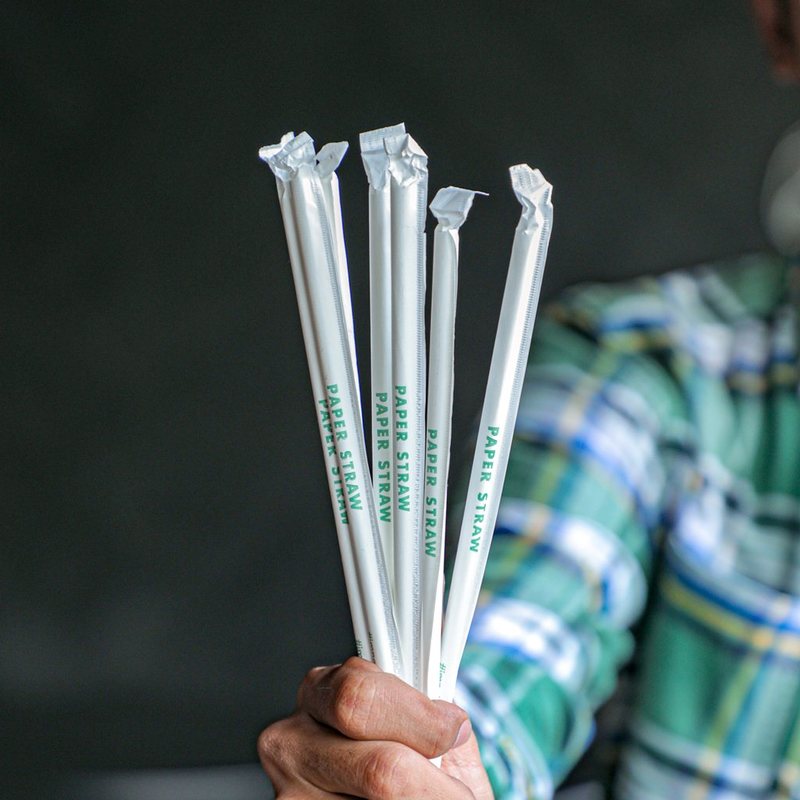 Starting in February, the biggest coffee chain in the country, Starbucks Indonesia will be gradually replacing its plastic staw with papers to eliminate the potential usage of over 30 million plastic straw production in a year. As a part of its sustainability campaign "Greener Nusantara", the American coffee aims to be the initiator from the retail industry to be committed to reducing its carbon footprint and invite its costumer to join the green movement.
Through this initiative, coffee lovers are also encouraged to use mug or glass when having their beverage in the coffee store. Whilst "Bring Your Own Tumblr" and "Tumblr Day" is the pledge for on the go coffee that will be promoted continuously to a wider audience since the programme has been running for over 11 years.
Starbucks Indonesia initially introduced the paper straw in October 2018 to reduce the plastic waste due to the overconsumption of disposable plastic straw. Debuted in Bali, the campaign "Greener Nusantara" has extended to Labuan Bajo, Lombok, and Bandung store in September 2019, implemented in Starbuck Reserve brands.
"Greener Nusantara initiative is one of the simple and small ways to be responsible towards the environment. We invite everyone to take part in this small step. Together, we believe that Greener Nusantara will keep on evolving and improving. It is our commitment to practice the sustainable ways of doing our business," said Anthony Cottan, Director of Starbucks Indonesia
The Senior General Manager of PR and Communication at Starbucks Indonesia, Andrea Siahaan said the holding company (PT Sari Coffee Indonesia) will be eliminating the usage of plastic straws in more than 430 stores in the country. According to him, the company envisioned the impactful change from its commitment to reduce plastic waste while encouraging the customer to participate in waste reduction.
"Our partners (Starbucks employee) will be equipped with the 'Greener Partner' training program that is designed to enrich their knowledge and be more conscious of the environment where we run our business. Carrying out all these initiatives, we also hope to inspire our partners and everyone to be responsible in their own communities," Siahaan stated on the release.
Aligned with Starbucks' global initiative to eliminate plastic straws by the end of 2020, Greener Nusantara will keep on evolving and focus on continuous improvement on waste segregation, recycling of plastic waste, reuse of waste ground coffee, and its food waste management program.
"Those are some of the other initiatives that we are looking and reviewing into consistently," Siahaan added.
As Starbucks approaches its 50th anniversary in 2021, the company has announced in January a multi-decade aspiration to be a resource-positive company, giving more than it takes from the planet – by storing more carbon than it emits, eliminating waste, and providing cleaner, freshwater than it uses.
For more information about Greener Nusantara and Starbucks Sustainable programme, visit stories.starbucks.com/stories/sustainability.