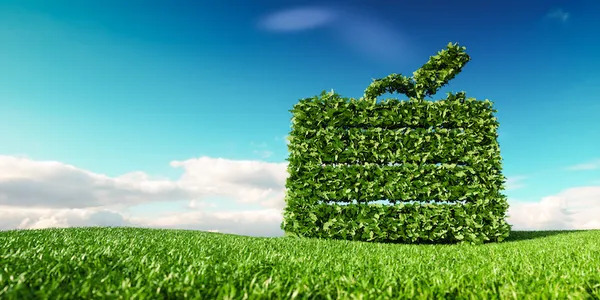 Booking.com recently released new research, with insights gathered from more than 30,000 travellers across 32 countries and territories including Singapore, highlighting that the impact of their trips remains top of mind, with 72% of Singapore travellers saying that they want to travel more sustainably over the coming 12 months. With 77% of Singapore travellers confirming that sustainable travel is important to them, over half of all local respondents (57%) cited that recent news about climate change has influenced them to make more sustainable travel choices. Now while this doesn't reflect all of Indonesia's main markets it certainly is worth taking serious note of since Singapore is very important to Bali in the leisure market and Jakarta in the business field.
To that end, over a third (32%) of Singapore travellers say that the sustainability efforts of accommodations and transport providers play a strong role in their property and transport decisions respectively. In fact, 69% of Singapore travellers say they would be more likely to choose a sustainable accommodation – whether they were looking specifically for one or not. So this means that Indonesian hotels have to be both on track to being sustainable – at least as defined by booking.com which has quite reasonable standards to follow, and they have to know how to translate their efforts into visible marketing messages.
In search of more sustainable stays
Awareness and visibility of more sustainable stays continues, with close to half (48%) of Singapore travellers confirming they have seen a sustainable accommodation on an online travel site over the past year and 37% indicating that they actively look for information on the sustainability efforts of a property before they book.
Even more encouraging are the 54% of Singapore travellers who say they have actually stayed in a sustainable accommodation over the past year. However, while a vast majority (84%) of Singapore travellers intend to stay in a sustainable property at least once in the coming year, there is still more to do to make more sustainable stay options easier to find for everyone. Of those who didn't stay in a sustainable accommodation over the past year, 30% said they didn't know they existed. While this is down 17% from 2021, indicating that awareness is growing, nearly one in three (31%) said they still didn't know how to find them. More than half (56%) admit that they don't actively look for the sustainability efforts of a property before they book, but if made easily accessible, they say they will review it, which further underlines the importance of making this sustainability information transparent and understandable for a broad audience of travellers.
Alternative destinations and timing – a warning to Indonesia.
The downside is that there is consensus amongst Singapore travellers on wanting to avoid busy and over-visited destinations, with almost a third (31%) saying that they chose to travel outside of peak season and over a quarter (27%) choosing to go to a less popular travel destination over the last 12 months to avoid overcrowding. This means- and we have all known that for years but have failed to act – that Bali simply cannot got back to where it was. The major, sophisticated markets just don't want the crowding, the traffic jams, the noise and the visible garbage any more.
On the flip side, 43% struggle to find appealing destinations that are less crowded and 41% feel like it's not possible to find sustainable travel options in cities or other popular tourist destinations. This indicates an opportunity for travel platforms to work with accommodation providers in these destinations to help them progress on their sustainability journeys and in turn to highlight more sustainable options, as well as to help consumers discover alternate times and places to take their trips, without sacrificing on experience.
Connection to culture and local communities
A regenerative philosophy is influencing decision-making, with 54% of Singapore travellers saying they want to leave the places they visit better than when they arrived and two-thirds (64%) wanting to have experiences that are representative of the local culture. In fact, almost a quarter (24%) say they have actively familiarised themselves with the local cultural values and traditions at their travel destination in advance of their trips and approximately one in four (27%) would be willing to pay more for travel activities to ensure they are giving back to local communities. Throughout Indonesia , we have the opportunity to make these connections but up to now it has not been the focus. We need to move quickly on this aspect now.
Tipping point for transportation
Singapore travellers are also mindful about how far they travel, how they get there and how they get around once they're there. A quarter (25%) say they chose to travel to a destination closer to home to reduce their carbon footprint and one in four (25%) indicated that they researched public transport and/or options to rent a bicycle in their chosen destination. Good news indeed , except for one thing: Indonesian traffic is so bad and motor cycles so unruly that it would be hard to recommend cycling almost anywhere except the cycle and walking paths beachside in Sanur and Nusa Dua and parts of Seminyak and Legian. Going on public roads in Bali – or Jogja – or Bandung- would not be advisable.
Continuing the journey to more sustainable travel for everyone
With more than 100,000 properties globally now being recognized for their sustainability efforts with a Travel Sustainable badge on Booking.com, the company has also further expanded the number of third-party certifications and labels that automatically qualify accommodations to receive it. In addition to those officially approved by the Global Sustainable Tourism Council (GSTC), Green Tourism and the EU Ecolabel, this now also includes Green Seal, Nordic Swan Ecolabel, Green Hospitality Ecolabel, Ibex Fairstay, Fair Trade Tourism, LEED and Edge.
So the writing is now very much on the wall: get sustainable now or get ignored by at least some markets. To assist the hotel industry become more sustainable a recently formed merger between Consultant Firm Bahar and Sustainability Advocacy MVB, BAHAR MVB has set up shop to audit, advise and implement sustainability practices for the hotel industry in Indonesia.
For more information go to: [email protected]