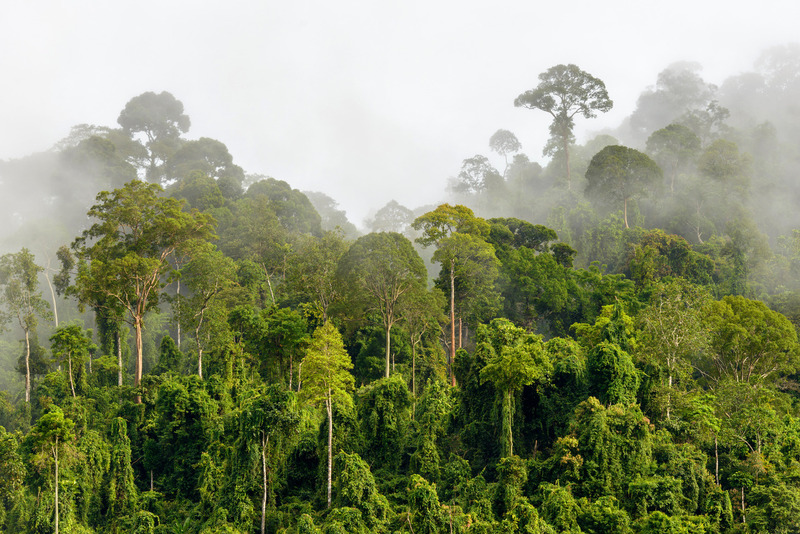 Against a background of wildfires in USA, Greece, Turkey, Lebanon and Algeria and after last year's devastating fires in Australia, the Coordinating Ministry for Maritime Affairs and Investment has assured investors of the Indonesian government's commitment to control forest and land fires.
"We have proved that the area (under forest and land fires) declined significantly to the lowest level in 2020. This shows the government's serious commitment. We have told investors that Indonesia has managed to overcome (forest and land fires)," the Ministry's Assistant Deputy for Climate Change and Disaster Mitigation, Kus Prisetiahadi, said recently. Just why he was reassuring investors rather than concerned citizens and environmentalists is another question.
With the UN having just completed a damning report, based on hundreds of top scientists research, firmly blaming increased carbon dioxide and toxic emissions for the rapid climate changes , which lead to these increased fires and the floods that have swept Germany and China, it is certainly a good time to get the forest fires in Indonesia under control.
Fires laid to waste 296,942 hectares of forests and land in Indonesia in 2020 compared to 1,592,010 hectares the previous year, he pointed out. The government has claimed that the area under forest and land fires fell by up to 82 percent last year from a year ago and had affected an area of 2.61 million hectares in 2015, Prisetiahadi said.Despite the drastic drop, the Coordinating Ministry for Maritime Affairs and Investment will continue to coordinate with the Environment and Forestry Ministry to prevent forest and land fires in vulnerable areas, he assured.
But the main reason for the fires has historically been blamed on the conversion to palm oil plantations, ranches and farming, with the palm oil industry taking by far the largest swathes of cleared land. The EU, Indonesia's largest export market for palm oil has threatened action against Indonesian palm oil, despite the recent attempts to classify it under a Sustainability Certification scheme, because the plantations were originally primary forests. So the challenge is certainly there to prove otherwise.
But there is another twist to the story as the Indonesian Government has introduced Biodiesel, as an alternative to refined oil based diesel, with a now 30pct palm oil content and set to rise to 40 pct in an attempt to save the producers faced with losing their export markets. Now while this makes economic sense (especially for the huge plantations!) and possibly for the big picture of the Indonesian economy, does it make sense environmentally, since if the EU is right, instead of mending our ways , we are actually encouraging continued plantation growth with domestic market incentives.
The Environment and Forestry Ministry is one of the seven ministries under the purview of the Coordinating Ministry for Maritime Affairs and Investment. Quoting data from the Meteorology, Climatology and Geophysical Agency (BMKG), Kus said medium-to-large scale forest and land fires could potentially occur in the central part of Sumatra Island and parts of West Nusa Tenggara and East Nusa Tenggara provinces in August 2021.
The current dry season is expected to reach its peak in areas prone to forest and land fires in the southern part of Sumatra and part of Kalimantan in August and September, he added. How many of these will miraculously turn into plantations we will have to wait and see.