Did you know that an event could generate a lot of waste in a day? Jakarta's last birthday celebration, for example, generated 73 tonnes of waste in a night—that's equivalent to the total waste produced by 21,000 houses in a day. Most of this waste will go straight to the landfill. Don't you agree we need a solution to this waste problem?
Less waste event offers a new norm to society—it's not only managing waste at the end of the day but also preventing waste generation to begin with. We can help tailor your event to reduce or even eliminate the production of waste as well as to manage its waste responsibly in order to cut down waste sent to landfill. In addition to reducing pollution, your event will carry a very positive eco-friendly, sustainable image due to the no-waste situation. Interested yet? Here are a few simple actions you can do to have your event produce less waste!
Food serving products: tell your tenants to not use single-use food serving products (plates, bowls, glass, cutlery) and opt for reusable ones instead. If possible, choose single-use recyclable utensils that are valuable in the market or home-compostable.
Decoration: always prioritise to use reusable materials for decoration, and if you use any kind of plastic, make sure it is the recyclable one. You may also try to use recycled products to make your event's decoration unique!
Water: encourage your visitors to bring their own tumbler and make sure you provide refill stations at the event. While it is still uncommon, you may consider charging for refills.
Sorting bin: provide waste sorting bin at your event and make sure you inform visitors on the type of waste to be sorted and what will you do with the sorted waste.
Sorted collection: collaborate with sorted waste collectors to make sure the sorted waste will not be mixed and managed according to its value (recycled/composted) and only residue will be sent to landfill.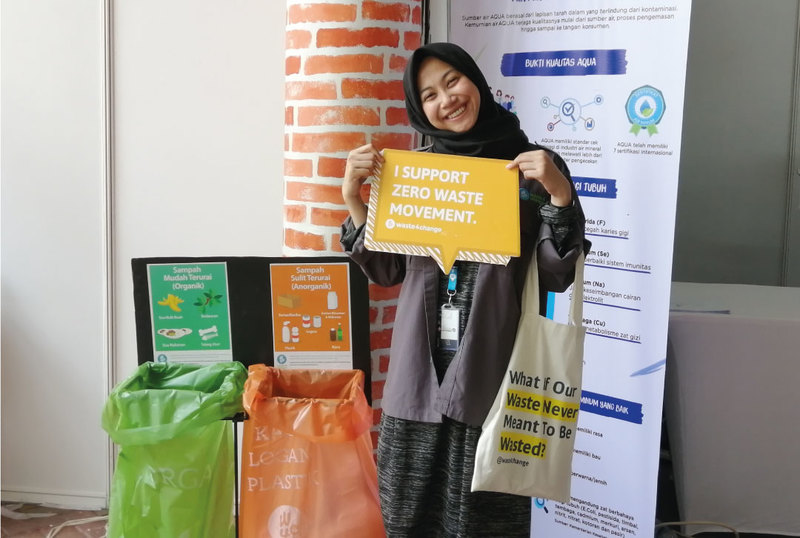 Waste4Change can help you manage your event's waste through its Event Waste Management (EWM) service. EWM service provides segregated waste bins in strategic places and waste management educators who will educate the visitors why they need to sort and how to sort their waste. At the end of the event, Waste4Change will ensure all the waste is collected and transported according to its type. Later, the waste will be sorted further in Waste4Change's Material Recovery Facility for recycling or composting. In addition, there will be client's waste management report from Waste4Change that intend to show you how much waste is generated at the event, the composition of the waste, volume of recycled waste, etc.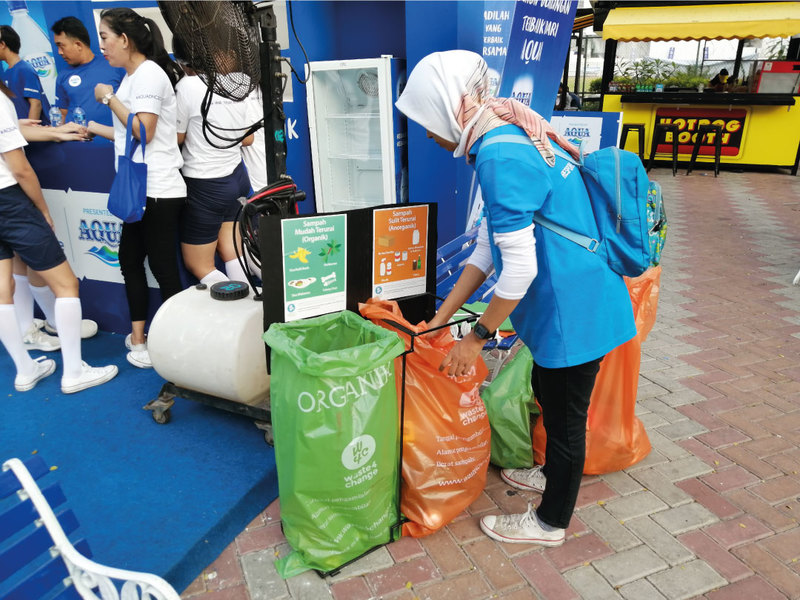 What are you waiting for? If you want your event to produce less waste, let's collaborate with Waste4Change for a better event waste management.
---
5 per cent discount for Waste4Change's Responsible Waste Management (RWM) service until the end of November 2019!
Send your inquiries to [email protected], don't forget to include "NOW Jakarta September 2019 - RWM Discount" in the email subject.