Have you ever seen untouched food on someone's plate before the waiter swooped in and picked up that plate? People who always finish their food might cringe at the sight of perfectly untouched food left uneaten because the person who grabbed them decided that they were already full. What's more heartbreaking is that such sights might have become too familiar in our modern society.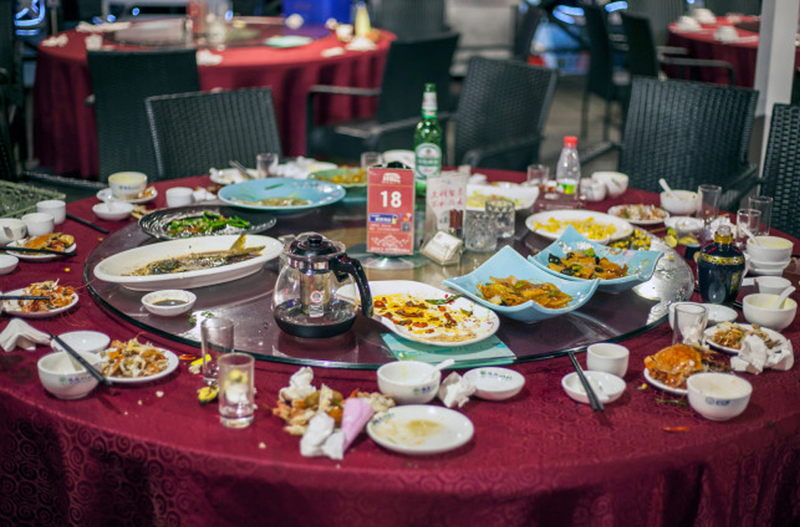 How Much Food Did We Waste?
Indonesia became one of the countries with the highest volume of food loss and waste after Saudi Arabia and the United States of America. According to the National Planning Agency (Bappenas), the amount of food waste in Indonesia from 2000 to 2009 is around 23 to 48 million tons a year, or 115 to 184 kilograms per capita per year. This massive food waste also causes an economic loss of around Rp 213-551 billion Rupiah per year, equal to 4-5% of Indonesia's GDP.
Based on data from the Waste Management Directorate, Ministry of Environment and Forestry on its website, the biggest waste category in Indonesia in 2020 was food waste, which accounts for 39,69% of the total waste. The figure equaled around 39,9 million tons of waste out of 64,3 million tons of total waste in 2020.
And this trend is not exclusive to 2020 only. Waste data in 2019 and 2021 also shows the same trend: food waste dominates the composition of waste that Indonesia produces. In 2019, for example, there are 40,3 million tons of food waste, which exceeds the amount of plastic waste in terms of national waste composition.
Moreover, the types of food that are disposed of the most are vegetables (31%), followed by rice (20%), meat (11%), dairy products (10%), and fish (10%).
Yet Many People are Still Hungry
The fact that we wasted so much food becomes very ironic when we consider how many people still go to bed hungry or can only afford to eat once a day. Data from Basic Health Research (Riskesdas) in 2018 revealed that 13,8% of toddlers in Indonesia are still malnourished, whereas the rest 3.9% experienced malnutrition. Another fact shows that 34,74% of Indonesian household still uses subsidized rice from the government (Raskin).
Indonesia also places 65 out of 113 countries in the Global Food Security Index (GFSI), which is not that good, especially among other ASEAN nations. Even more ironic is the fact that the number of food we waste from the year 2000 to 2009 could
easily feed 61 to 125 million people, which makes up around 29-47% of the Indonesian population.
How Can We Waste Less Food?
Food waste is not only detrimental to our society, but also to the environment. Food waste that ends up in landfills will create methane gas, which is 20 times more dangerous than CO2 in terms of trapping heat.
Don't Take Too Much Food in the First Place
Cutting down on food waste goes a long way in saving the environment, and everyone can do it. It's as simple as taking just enough food on your plate and making sure that you can finish it all. This may sound easy and trivial, but people still do it, especially when they're at a wedding event, an all-you-can-eat restaurant, or during a buffet. Usually, it's either because they want to try all the food or just overestimated their stomach capacity. However, rather than taking a big portion all at once, try grabbing a small bite instead. If the food turns out to be delicious and you're not yet full, only then can you grab an extra serving.
Food Preparation
If you have tried finishing your food after every meal but still have much food left, then there's something wrong with the way you serve your food. Try planning your meal every three days or even a week. If you already have a meal plan, you can build your meal habit from there and use it as a guide when shopping for food ingredients. Remember to set the right portion and shop accordingly. Last but not least, learn to store your food the right way so it won't be spoiled while waiting for its turn to be cooked.
Sharing is Caring
If, at the end of the day you still have leftover food despite planning your meal ahead, consider setting aside the food from the first place and giving it to someone who will be grateful for them. This can either be your friend living alone, the young married couple across your house, or even the waste picker that help collects your waste.
Composting is The (Last) Way
Some food waste is unavoidable, like fruit peels or vegetable scraps from your cooking activity. But don't be disheartened. We still have composting as a way to process organic waste and prevent them from ending up in landfills.
Composting is easy, and nowadays you can buy all sorts of composting equipment with just a click away. However, if you own a restaurant or food business and are desperate to cut down your food waste, try using Black Soldier Flies (BSF) to help solve your organic waste problem. Setting up your own BSF factory that will decompose all of your organic waste may take some time and effort, but the results will be worth it. Waste4Change also provides a BSF learning center to give you first-hand experience of BSF cultivation and choose the type of class that suits your needs.
References:
https://katadata.co.id/ariayudhistira/infografik/61cd12d75181b/indonesia-kebanjiran-sampah-makanan
https://www.kompas.com/food/read/2021/10/27/133600175/sampah-makanan-di-indonesia-jadi-permasalahan-serius-?page=3
https://tirto.id/darurat-sampah-makanan-di-indonesia-f3Yn