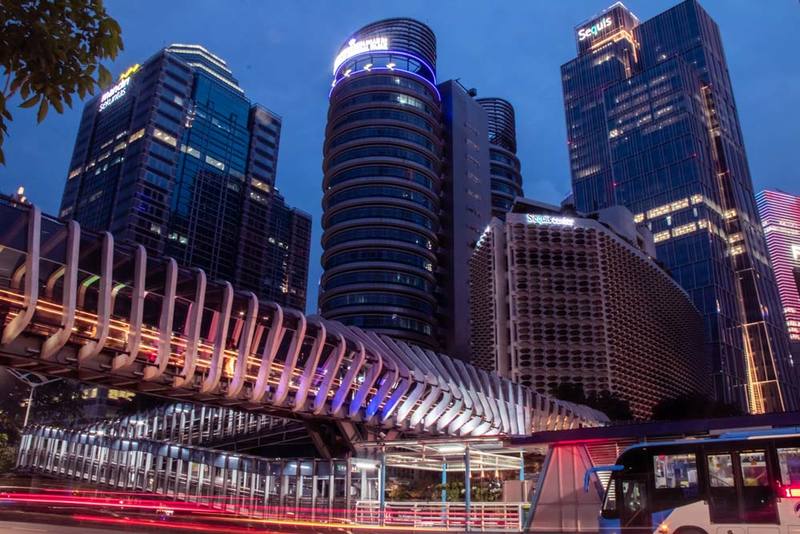 Is Jakarta a " Smart City "? Is it trying to be? And should it? These are the questions we have to ask as we come face to face with the challenge of " building back better". Everyone wants their standards of living improved but what are the costs, both in monetary value and in the loss of personal freedoms?
Let's start off with a commonly used definition, this one from technology consultants TWI: "A smart city uses information and communication technology (ICT) to improve operational efficiency, share information with the public and provide a better quality of government service and citizen welfare." Certainly the latter part of the definition fits well if it results in the improvement of citizen welfare!
WHAT ARE THE OBJECTIVES?
So the main goal of becoming a smart city is to optimise city functions and promote economic growth while also improving the quality of life for citizens by using smart technologies and data analysis. But for sure the value lies in how this technology is used rather than simply how much technology is available!
A city's smartness is determined using a set of characteristics, including, but not limited to having its infrastructure based around technology, having effective and on-going environmental initiatives, having an effective and highly functional public transportation, relying on competent, confident and progressive city plans and making sure people are able to live and work within the city, using its resources safely and affordably.
WHAT WILL A SMART CITY REALLY DO?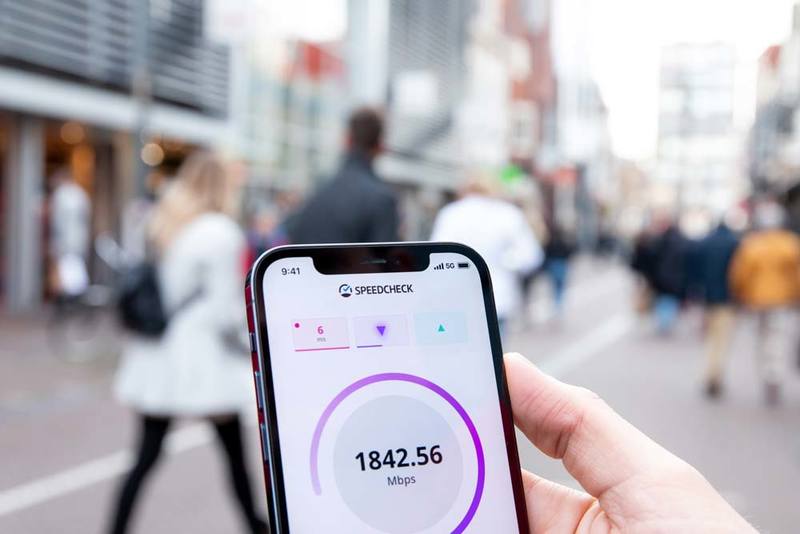 Combining automation, machine learning and the IoT (internet of things) is allowing for the adoption of smart city technologies for a variety of applications. For example, smart parking can help drivers find a parking space and also allow for digital payment, or we can have smart traffic management to monitor traffic flows and optimise traffic lights to reduce congestion, while ride-sharing services can also be managed by a smart city infrastructure. These features we greatly need.
Smart city features can also include energy conservation and environmental efficiencies, such as streetlights that dim when the roads are empty, which could improve everything from operations to maintenance and planning to power supplies.
Smart city initiatives can also be used to combat climate change and air pollution as well as waste management and sanitation via internet-enabled rubbish collection, bins and fleet management systems. This is so long overdue here that it would be welcomed with open arms!
Aside from services, smart cities allow for the provision of safety measures such as monitoring areas of high crime or using sensors to enable an early warning for incidents like floods, landslides, hurricanes or droughts. Again, these are things that Jakarta really needs.
Smart buildings can also offer real-time space management or structural health monitoring and feedback to determine when repairs are necessary. Citizens can also access this system to notify officials of any problems, such as potholes, while sensors can also monitor infrastructure problems such as leaks in water pipes. All highly welcome services which do not seem to exist at the moment.
WHERE DID IT ALL BEGIN?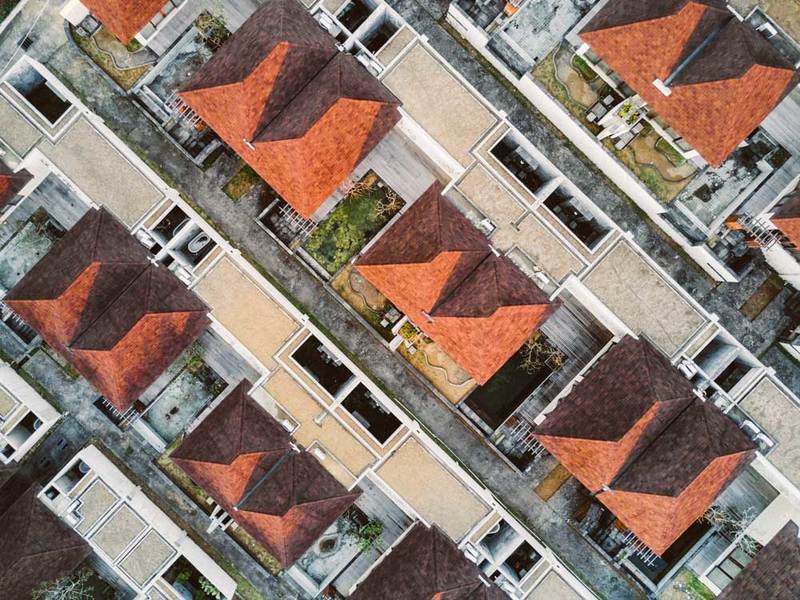 The concept of smart cities began as far back as the 1960s and 1970s when the US Community Analysis Bureau began using databases, aerial photography and cluster analysis to collect data, direct resources and issue reports in order to direct services, mitigate against disasters and reduce poverty. This led to the creation of the first generation of smart cities.
The first generation of smart city was delivered by technology providers to understand the implications of technology on daily life. This led to the second generation of smart city, which looked at how smart technologies and other innovations could create joined-up municipal solutions. The third generation of smart city took the control away from technology providers and city leaders, instead creating a model that involved the public and enabled social inclusion and community engagement.
This third generation model was adopted by Vienna, who created a partnership with the local Wien Energy company, allowing citizens to invest in local solar plants as well as working with the public to resolve gender equality and affordable housing issues. Such adoption has continued around the world, including in Vancouver, where 30,000 citizens co-created the Vancouver Greenest City 2020 Action Plan.
HOW DO SMART CITIES WORK?
Smart cities follow four steps to improve the quality of life and enable economic growth through a network of connected IoT devices and other technologies. First smart sensors gather real-time data, then the data is analysed to gain insights into the operation of city services and operations, the the results of the data analysis are communicated to decision makers and finally action is taken to improve operations, manage assets and improve the quality of city life for the residents.
The ICT framework brings together real time data from connected assets, objects and machines to improve decision making. However, in addition, citizens are able to engage and interact with smart city ecosystems through mobile devices and connected vehicles and buildings. By pairing devices with data and the infrastructure of the city, it is possible to cut costs, improve sustainability and streamline factors such as energy distribution and refuse collection, as well as offering reduced traffic congestion, and improve air quality.
DO WE REALLY NEED THEM?
A smart city should provide an urban environment that delivers a high quality of life to residents while also generating economic growth. This means delivering a suite of joined-up services to citizens with reduced infrastructure costs.
This becomes increasingly important in the light of the future population growth in urban areas, where more efficient use of infrastructure and assets will be required. Smart city services and applications will allow for these improvements which will lead to a higher quality of life for citizens. Smart city improvements also provide new value from existing infrastructure while creating new revenue streams and operational efficiencies to help save money for governments and citizens alike. From this definition, we certainly need Jakarta to move quickly in that direction.
BUT ARE SMART CITIES REALLY SUSTAINABLE ?
Sustainability is an important aspect of smart cities as they seek to improve efficiencies in urban areas and improve citizen welfare. Cities offer many environmental advantages, such as smaller geographical footprints, but they also have some negative impacts, including the use of fossil fuels to power them, which is certainly true of Jakarta. However, smart technologies could help alleviate these negative effects, such as through the implementation of an electric transport system to reduce emissions. Electric vehicles could also help to regulate the frequency of the electric grid while not in use. Such sustainable transport options should also see a reduction in the number of cars in urban areas as autonomous vehicles are expected to reduce the need for car ownership amongst the population. Though this may be some way off in Jakarta where motorbikes (which cannot be autonomous!) rule the roads.
BUT THERE ARE CHALLENGES…
For all of the benefits offered by smart cities, there are also challenges to overcome. These include government officials allowing widespread participation from citizens. There is also a need for the private and public sectors to align with residents so that everyone can positively contribute to the community. Smart city projects need to be transparent, which is never an easy thing to achieve here, and available to citizens via an open data portal or mobile app. This allows residents to engage with the data and complete personal tasks like paying bills, finding efficient transportation options and assessing energy consumption in the home. This all requires a solid and secure system of data collection and storage to prevent hacking or misuse. Smart city data also needs to be anonymised to prevent privacy issues from arising. Again this will be a serious challenge.
The largest challenge is quite probably that of connectivity, with thousands or even millions of IoT devices needing to connect and work in unison. This will allow services to be joined up and ongoing improvements to be made as demand increases. Technology aside, smart cities also need to account for social factors that provide a cultural fabric that is attractive to residents and offer a sense of place.
SO WHO IS DOING IT WELL?
Cities across the world are in different stages of smart technology development and implementation. However, there are several who are ahead of the curve, leading the path to creating fully smart cities. These include: Barcelona, Spain, Columbus, Ohio, USA, Dubai, United Arab Emirates, Hong Kong, China, Kansas City, Missouri, USA, London, England, Melbourne, Australia, New York City, New York, USA, Reykjavik, Iceland, San Diego, California, USA, Singapore, Tokyo, Japan, Toronto, Canada, Vienna, Austria.
Not surprisingly our neighbour Singapore is considered to be one of the front-runners in the race to creating fully smart cities, with IoT cameras monitoring the cleanliness of public spaces, crowd density and the movement of registered vehicles. Singapore also has systems to monitor energy use, waste management and water use in real time. In addition, there is autonomous vehicle testing and a monitoring system to ensure the health and wellbeing of senior citizens. We are a long way behind. Elsewhere, Kansas City has introduced smart streetlights, interactive kiosks and over 50 blocks of free Wi-Fi. Parking space details, traffic flow measurement and pedestrian hotpots are also all available to residents via the city's data visualization app. San Diego, meanwhile, has installed 3,200 smart sensors to optimise traffic flow and parking as well as enhancing public safety and environmental awareness. Electric vehicles are supported by solar-to-electric charging stations and connected cameras monitor for traffic problems and crime.
Traffic monitoring systems are also in place in Dubai, which has telemedicine and smart healthcare solutions as well as smart buildings, utilities, education and tourism options. Barcelona also has smart transportation systems with bus stops offering free Wi-Fi and USB charging ports, along with a bike-sharing programme and a smart parking app including online payment options. Temperature, pollution and noise are also measured using sensors that also cover humidity and rainfall.
SO WHAT SHOULD WE DO?
Creating smart connected systems for urban areas provides a great many benefits for our citizens not only to improve quality of life, but also to ensure sustainability and the best possible use of resources. This surely is a very desirable goal? Burt these solutions are dependent on a unified approach from government as well as the private sector and residents themselves, which so far has been hard to engender here in Jakarta.
But with the correct support and infrastructure, however, smart cities can use advances such as the Internet of Things to enhance the lives of residents and create joined-up living solutions for the growing global urban citizenry, so we should be trying very hard to do so. There are many companies who have developed the expertise to help Jakarta in this goal including TWI who basic analysis I used for the framework of this article, and we should be turning to those with proven expertise to get our development under way now. In a previous issue we published Jakarta City Government's Vision for Jakarta Smart City, which reflects the above ideas to some extent, let's see if they can really make it happen.