Food, fun and much festivity marked the celebration of Ireland's national day hosted by the St Patrick's Society in Jakarta.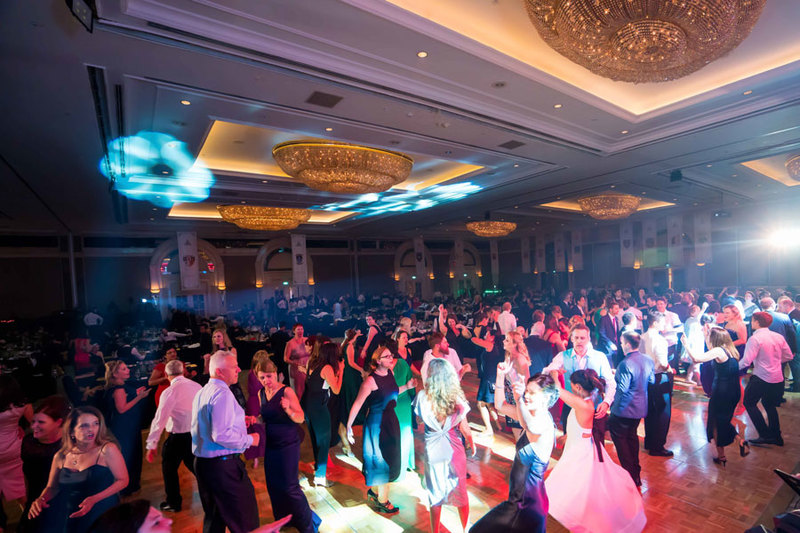 The ball was organised by the St Patrick's Society, the Irish society in Jakarta. The society has been active in Jakarta for almost 40 years, and it's charity ball has grown into one of Jakarta's largest and most popular. Despite the fact that there are only around 150 Irish citizens currently living in Jakarta, the event was a complete sell-out with Indonesians and expats attending in their droves.he craic was mighty in Jakarta on March 10 as 600 guests celebrated all things Irish at a lavish charity ball at the Shangri-La Hotel.
"We actually had to increase the seating capacity of the room twice to meet the demand," said president of the St Patrick's Society, Miranda Hough. "It's a testament to the reputation the ball has built up over many years as being a great night in aid of a number of great causes."
All profits from the event—and a subsequent golf classic event— (organised by Murphy's and Molly Malones Irish Pub Group) will go to support a number of worthy charities in Jakarta and across Indonesia: The Rawinala Foundation, Yayasan Goodwill International, Rumah Harapan Indonesia, Yayasan Sosial Bina Sejahtera, XS Project and Yayasan Rumah Rachel.
For a small nation, Ireland has an outsized global footprint, thanks in large part to it's global diaspora. While the population of Ireland, north and south, is around 6.5 million, there are at least 80 million people who claim Irish heritage, with the majority of those coming from the USA, the UK and Australia. Many of those attending on the night have some form of connection to Ireland – be it through heritage, family, business or having studied at one of the many world-class universities in the country.
The ball was timed to coincide with St Patrick's Day – the national day of Ireland, celebrating the country's patron saint. Over recent decades St Patrick's Day has grown into an international celebration, with parades, celebrations and parties on every continent.
"Irish people have a well-deserved reputation for knowing how to throw a good party – with great music, great food and, of course, plenty of pints of Guinness and Jameson Whiskey," Miranda Hough said. "The ball at the Shangri-la was no different, with a special menu created by Irish-born Executive Chef Michael Clinton. There were also a number of musical and dance performances by Irish Inspirational Dancers Singapore, who were flown over from Singapore, a troupe of Indonesian dancers from Cita Prasanna and a spectacular musical performance by the Rawinala children. Later in the night, guests were treated to a number of hours of first-class traditional and contemporary Irish music by Craic-A-Tau, Jakarta's finest Irish band.
The event was a wonderful success with guests enjoying the food, fun and music until very late in the night. This was no small performance, and it was down to the hard work of the society, but also to the support of local businesses and partners including the Embassy of Ireland, all of whom the organising committee are very thankful.
That's not it for the St Patrick's Society though this year. "We'll continue to hold gatherings over the course of the year and everyone is welcome to join – whether your blood runs green or you just want to know more about Ireland, Irish people or having 'the craic'", Miranda Hough said.
The St Patrick's Society can be contacted via email [email protected] and found on facebook
and Instagram