The Ubud Village Jazz Festival is back for another year of eclectic, electrifying - and sometimes even erratic - jazz music! Already in its fifth year and dubbed as one of the most dedicated music festival to what aficionados would call 'real jazz', the festival will take place on 11 and 12 August 2017.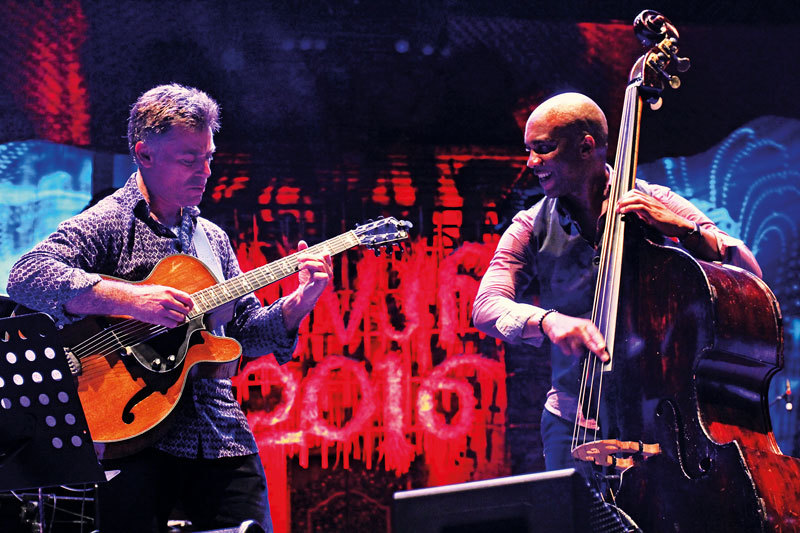 Held once again in the dramatic, very Balinese setting of the Agung Rai Museum of Art (ARMA) in Ubud, the Ubud Village Jazz Festival is bringing an amazing mixture of both local and international talent to the stage. Music genres include a wide range of mainstream, modern, traditional and even latin performers, all within the realm of jazz.
The highlight of the festival will be a performance by the Grammy award-winning Geraly Clayton Trio, with Joe Sanders on bass and Gregory Hutchinson on drums. Indonesia's legendary trombone player Benny Likumahua will share the stage with his son, Barry, a respected bass player. Celebrated Balinese guitarist Balawan will be performing his amazing fusion of Balinese gamelan and jazz – and this is just the tip of the musical iceberg that is making its way to Ubud this August.
The Ubud Jazz Festival, supported by Indonesia's Ministry of Tourism, the Ubud Royal Family and the local Ubud community, has garnered praise over the years for its support of local communities and for promoting the music scene in Indonesia.
For more information, visit www.ubudjazzfestival.com