In order to participate in Earth Hour 2017, a global movement celebrated worldwide to protect the planet, The Sultan Hotel together with Suka Outdoor invites runners from various communities in Jakarta and hotel guests to join a night fun run 6 kilometres called #LariUntukBumi on 25 March. The event starts at 8:30 pm at Gelora Bung Karno and is expected to last for one hour.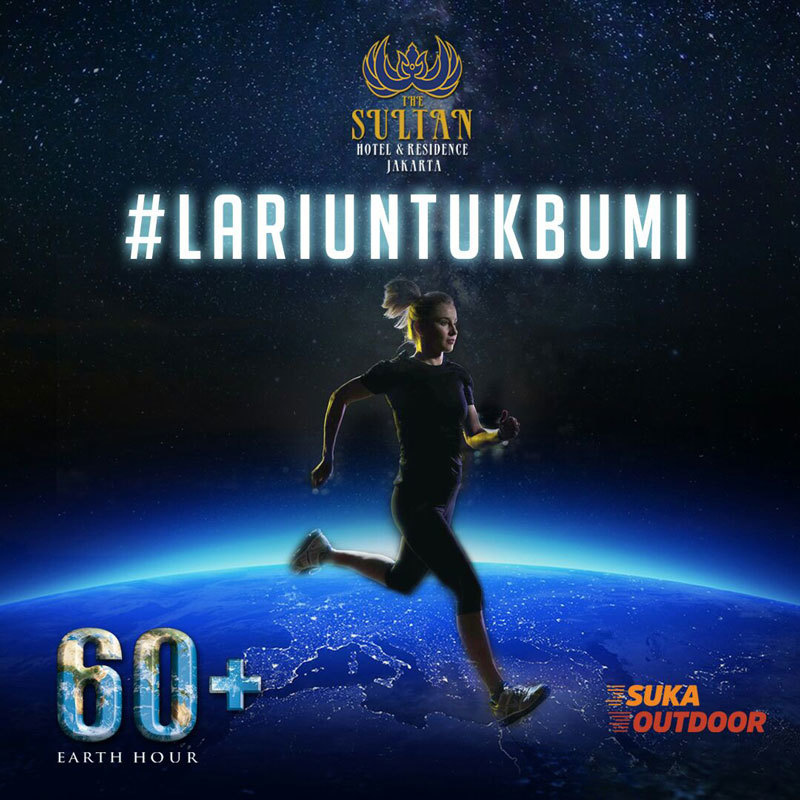 This call-to-act event is in line with WWF Indonesia's campaign to participate in healthy activities during Earth Hour and take part in its reusable bag campaign #SejutaAksi by collecting used T-shirts from the runners and turn it into a reusable bag.
Earth Hour has made a massive environmental impact since its establishment 10 years ago. Around the globe, millions of people, businesses and landmarks set aside one hour of the day to host events, switch off the lights and make noise for climate change action.
The Sultan Hotel & Residence Jakarta will turn off the lights in its complex. Before the lights are switched back on, runners will light 60+ candles as a symbol of Earth Hour celebration.