Stories That Matter is the theme of the second Bali International Indigenous Film Festival on 10-12 May. 40 films from 14 countries will be presented and 25 directors in attendance with Q & A sessions.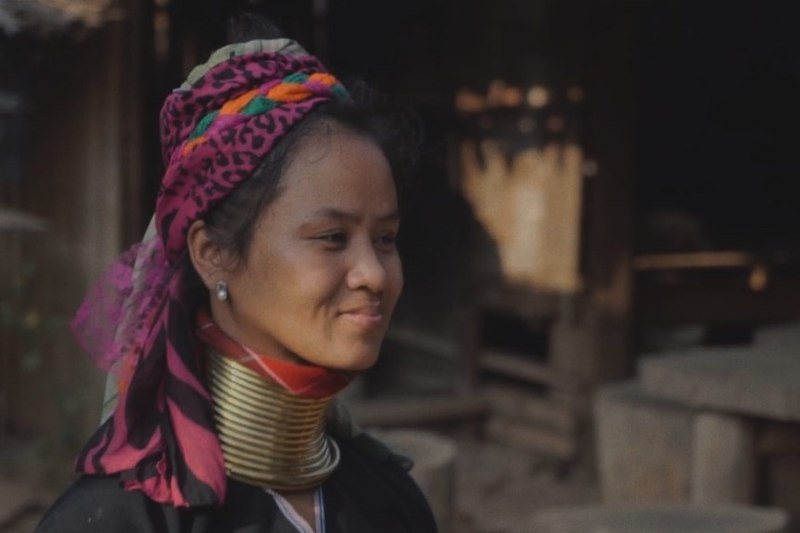 Films from Ecuador, Panama, India, Nagaland, Australia, Canada, USA, Taiwan, Papua New Guinea, Malaysia and from regions of Indonesia including Kalimantan, Sumba, Papua, Malukus, Bali and Lombok will be screened. These documentary and feature films include a focus on indigenous wisdom, connection with nature, alternative solutions, land rights, success stories, forest preservation, and use of technology to support indigenous interests.
The Grand Opening Night in Mas, Ubud will be held on the grounds of the beautiful Njana Tilem Museum. There will be a meet and mingle opportunity from 5pm. A traditional welcoming ceremony will open the event, followed by a traditional dance. The main feature film will be presented by the film director followed by Q & A. This will be followed by two short documentaries, also with Q &A sessions.
Over three days a total of 20 Indonesian films and 20 foreign films will screen with 25 individual Q &A sessions allowing for revealing and inspiring discussion directly with the filmmakers.
Emmanuela Shinta, who is a filmmaker, co-festival founder and Dayak Ma'anyan from Central Kalimantan explains, "This year's theme of "Stories that Matter" speaks to the heart. We, the indigenous people of this country, can use film as a medium to promote and tell the stories of indigenous communities all over Indonesia. Every story matters. When I made my film, 'When Women Fight', I had a big story to tell, but all stories matter. Whether they are big or small, we carefully considered every film submitted, and have picked the 40 best global and local Indigenous films. I am thrilled to announce our youngest Indigenous filmmaker - Kynan, a 14-year-old Dayak Iban boy will present his excellent film from Sungai Utik, a settlement West Kalimantan. His film shows daily life and offers insightful messages from the tribal leaders, who live by traditional adat customary law".
David Metcalf, the co-founder of the Bali International Indigenous Film Festival who works closely with the Green School, collaborated with several Indigenous leaders to attend two major events. Firstly, the Green School's annual Sustainable Solutions will be held on 2-4 May (open to the public) and then selected Indigenous leaders will participate in the film festival.
Miliwanga Wurrben, an Aboriginal elder from the Mirratja Clan of the Rembarrnga Tribe, will conduct a traditional Aboriginal welcoming and smoking ceremony on the opening night of May 10, along with a local Balinese elder from the village of Mas. Njana Tilem Museum are indeed honoured to open this Indigenous festival in the spirit of collaboration between cultures, languages, voices, song and rituals.
Ranu Welum Foundation, the Founder of the Bali International Film Festival, is based in Palangkaraya, Central Kalimantan. This non-profit foundation specialises in media, filmmaking and provides funding and training for Indonesian filmmakers. Pop-up cinemas across smaller regional towns all over Indonesia is the next ambitious project of Ranu Welum. Your film festival ticket purchase supports Ranu Welum Foundation.
Downlaod BIIFF 2019 Program Book here.
---
Bali International Indigenous Film Festival 2019
10 May | Opening night at Njana Tilem Museum, Mas, Ubud at 5 pm -11 pm
11-12 May | Paradiso Theatre - Ubud 10 am – 11 pm
www.indigenousfilmfestbi.com
TICKETS www.townscript.com/e/indigenous-film-festival-2019
Facebook www.facebook.com/BaliIndigenousFilmFestival/
Instagram www.instagram.com/indigenous.international
---
Partnership & Sponsors
We are reaching out to the Bali business community and looking for sponsors, partners, and donors to support this important event honouring indigenous heritage and culture.
https://www.indigenousfilmfestbi.com/sponsor
Bali International indigenous film festival works in collaboration with Green School sustainable solutions event from May 2 - 4 | www.sustainablesolutions.greenschool.org
---
Contacts
Co-Founder – Emmanuel Shinta | [email protected] | www.ranuwelum.org
Co-founder – David Metcalf | [email protected] | www.davidmetcalfphotography.com