The masterminds behind Guangzhou speakeasy Hope and Sesame, Andrew Ho and Bastien Ciocca are set to wow Jakarta with their cocktail creations at a two-day event at Nautilus Bar, Hotel Four Seasons Jakarta later this month.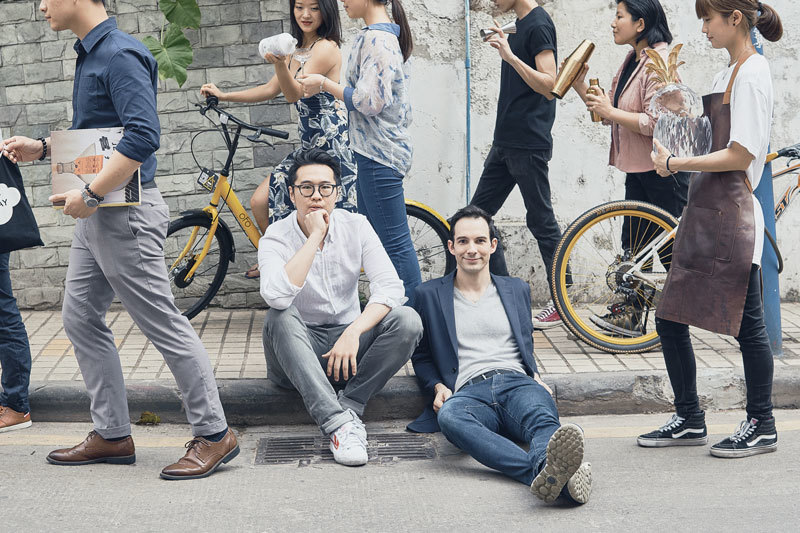 Tucked away behind a traditional Cantonese cafe in the DongShanKou neighbourhood of Guangzhou, Hope & Sesame is home to cocktail innovations. The bar serves cocktails inspired by sous-vide infusions and re-distillation. This is where bartenders Andrew Ho and Bastien Ciocca create new menus and explore a range of flavours.
Later this month, in the first of a series of events, diners can enjoy a seven course meal paired with cocktails at the Bartender Table event on 26 July. Through the collaboration with the hotel's culinary team, Bastien Ciocca and Andrew Ho will feature seven of Hope and Sesame's most popular cocktails, which will be paired with classic Indonesian food to bring out the flavour.
On the second day, 27 July, Ciocca and Ho will fully take over the bar and present their innovative craft cocktails. Continuing the success of Nautilus Take Over, the cocktail enthusiasts will host a live demonstration of mixing techniques.
Nautilus Bar
Four Seasons Hotel Jakarta, Jl. Jend. Gatot Subroto Kav. 18
South Jakarta 12710
Phone: +62 21 2277 1888
https://fourseasons.com/jakarta/dining/lounges/nautilus-bar/
Vote for this venue in the BRBCA