Shangri-La Hotel Jakarta is going all out this month to celebrate the festive season, from parties to culinary indulgences. Guests can choose between a number of options to celebrate the merry season in any imaginable style, be it casual or elegant or classy.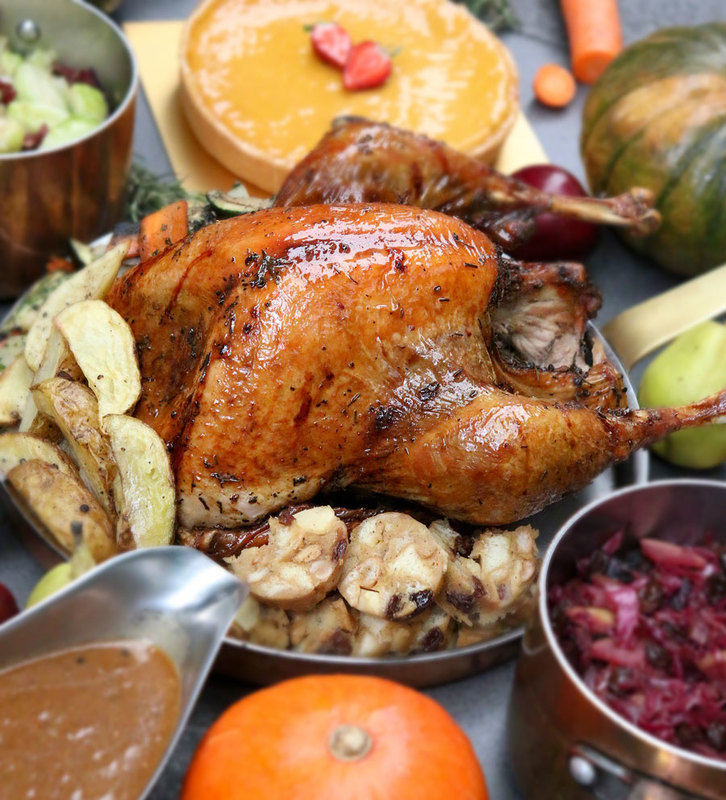 The hotel, whose interior has been transformed with wondrous and joyful decor, has prepared stylish festive hampers as well as exquisite menu items and offers a number of privileges for the holidays.
At the hotel's iconic grand Lobby Lounge overlooking the lush garden, guests can enjoy a Festive High Tea, including freshly baked scones with jams, clotted cream and Christmas Fruit Cake.
Both international buffet restaurant SATOO and Italian restaurant Rosso present a Christmas dining series on December 24 and 25. Guests can satisfy their appetite by tasting festive creations such as Roast Whole Turkey with Chestnut stuffing, Cranberry Sauce and Giblet Gravy, and other favorite Christmas dishes.
Furthermore, Rosso's Italian Chef Gianfranco Pirrone will present an Italian set-menu that consists of Carpaccio di manzo e riduzione di lamponi (Marinated Beef Carpaccio with Raspberry Reduction), Fagottini all'Aragosta (Mix Seafood Soup with Lombok Lobster Dumpling), and Tagliolini zucca e gamberi (Homemade Tagliolini with Pumpkin and Shrimps).
The hotel has also prepared a variety of holiday-themed hampers to share the Christmas spirit, which may be ordered from the cake shop at SATOO Deli. The pastry team has crafted signature items for this special hamper, such as Double-Chocolate Cookies, Chocolate-Chip Cookies, Diamond Cookies.
Counting down to 2018, Shangri-La will have host a carnival-themed New Year's celebration at Lobby Lounge with live music, colourful clowns, children's games and delicious festive New Year's Eve snacks. B.A.T.S. will also feature a lively New Year's celebration for the late-night party crowd that will be entertained by Midnight Class band as well as a special New Year's Eve dinner.
SATOO and Rosso will also prepare special menus to ring in the new year. SATOO's culinary team will present delicacies such as Roasted Beef Prime Rib, Indian Prawn Masala, and premium fresh seafood from King Prawn to Blue Crab. Rosso, on the other hand, will feature an Italian buffet with a live station for Foie Gras, Champagne Risotto and Lobster Ravioli, Prosciutto di Parma, and other fancy dishes.
The hotel offers a special holiday package to celebrate the season's merriment, which features a special 20% saving on spa treatments and dining at the hotel's restaurants as well as kids' activities on Sunday.
For more information and to make reservations, call Tel. 021 2922 9999, send an email to [email protected]com for restaurants, [email protected]com for room package or access the website at http://www.shangri-la.com/jakarta/