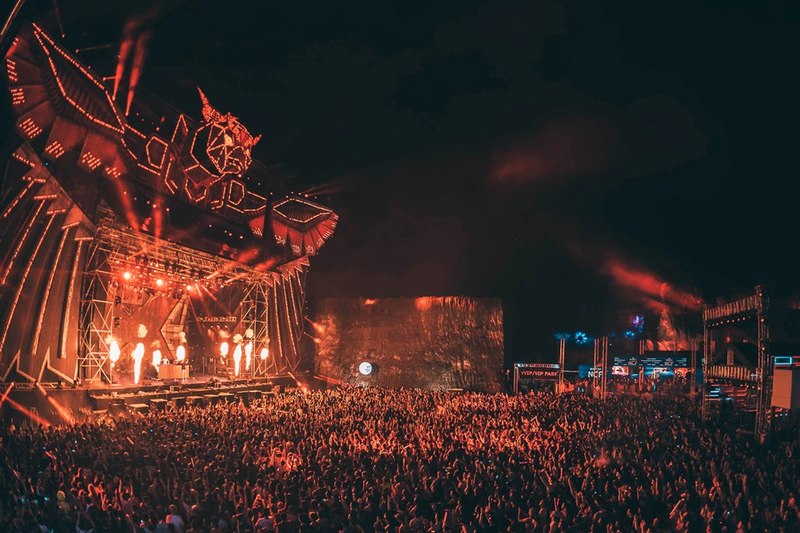 After the success story of DWP X last year in Bali, Southeast Asia's biggest electronic dance music (EDM) festival Djakarta Warehouse Project returns to the Capital taking place at JIExpo Kemayoran from 13 to 15 December.
DWP is entering a new decade with a three-day festival and it is expected to provide more extensive electronic dance music (EDM) and lifestyle experience. DWP 2019 will be hosting top-list local and international DJs as well as musicians from across genres to perform live at the Garuda stage.
With festival goers from over 38 counties came to the festival last year, the 11th edition of Djakarta Warehouse Project is set to entertain EDM lovers and partygoers with a new design of the festival that allows one to enjoy a complete experience.
Ismaya Live has announced the first line-up of DJs and performers who will be hit the DWP 2019 stage. Scottish DJ and record producer Calvin Harris comes back to DWP stage as a festival response to the fan's highly request to bring the award-winning artist to Jakarta again this year.
Anton Zaslavski, commonly known as Zedd is coming back to Jakarta as his songs are the most streamed tracklist in Jakarta. Martin Garrix and Skrillex are also the top line-up artists who will be performing on DWP 2019. Ismaya has also revealed other performers such as Jeffrey Sutorius a.k.a Dash Berlin, Jonas Blue, Martin Solveig, Oliver Heldens, R3HAB, Salvatore Gannaci, and Yellow Claw.
This year, Ismaya has collaborated with Elrow to create fun and uninhibited party experience during DWP 2019. The Barcelona-born brand of immersive and complete party concept will bring its El Triangulo de las Rowmudas (The Rowmuda Triangle) which takes inspiration from uninhibited pirates ship stranded at the beach. This special stage is expected to create a costume party where the audience will experience people as sea monsters and pirates.
"We are coming back home to Jakarta and It's the first three day festival in the city after we tried it in Bali last year. It will be great to start something fresh with more music, more extensive entertainment, and different festival experience, There are more coming on DWP 2019," Brand Manager of Ismaya Sarah Deshita said.
Heading to the event in December, Ismaya also organise roadshow to DWP 2019 in several cities across the nation. DWP 2019 will also invite resident DJs to join international roadshow in Kuala Lumpur, Singapore, and Tokyo.
As ISMAYA has announced the first phase of its line-ups, the ticket is also available for purchase with a price ranging from IDR 1,4 million to IDR 3,3 million (general Admission to VIP Gold). For those wanting to enjoy EDM experience with DWP 2019 completes with accommodation and ticket), Ismaya provides travel packages with price starting from IDR 6,9 million.
Listen to DWP 2019 playlist on Spotify. For more information about Djakarta Warehouse Project, visit www.djakartawarehouse.com and follow them on twitter @DWPfest, Facebook @DjakartaWarehouseProject, and Instagram @djakartawarehouseproject