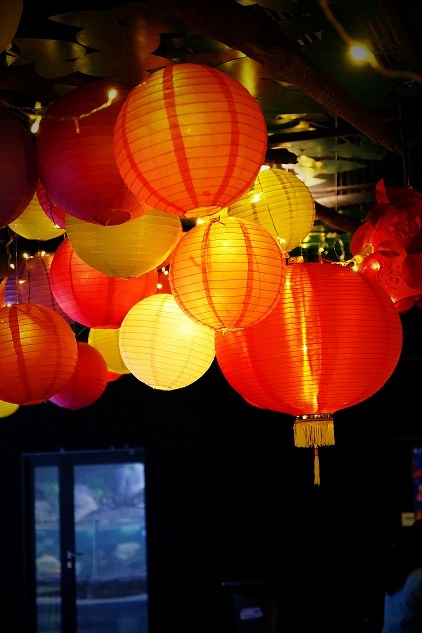 Jakarta Aquarium & Safari (JAQS), a conservation division of Taman Safari Indonesia unveils another surprise: a Lantern Festival! This can be your destination for a long weekend Chinese New Year getaway in the heart of Jakarta city, combining culture and fun for the kids!

Lantern Festival, in which the area around JAQS is decorated beautifully with colorful, festive lanterns, will make an ideal spot for selfies! To add to the excitement, JAQS invite you to try your luck with ang pao (the red envelope), to win a Grand Prize Staying at 5-star luxury hotel, as well as other great prizes including special tour sand food packages at the Pingoo restaurant.

But most of all, don't miss the underwater dragon dance show! The JAQS safety divers and free divers work together to provide a completely unique entertainment for this Lunar long weekend. Not just for those who celebrate, hopefully joy is also felt by every visitor who comes to watch this great show.

The underwater dragon dance symbolizes the movements of the river of spirits, in a sinuous and undulating manner as part of traditional Chinese beliefs.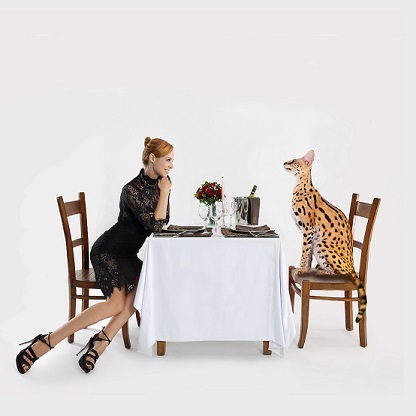 But there's more as Valentine's day closely follows Lunar New Year. And to celebrate JAQS invite's you to " Be My Valentine!"

It doesn't matter who your date is, as long as you two 'roar' at a "Valentine's Romantic Dinner" on 12,13,14 February 2021. Impress your date with an intimate Romantic Dinner amongst hundred of fishes.
Starts from 1.250.000 net/pax including entrance ticket, luxurious 5-course meal, a glass of red wine, fortune cookie, free rose hand bouquet and get a chance to win the GRAND PRIZE : A FREE stay at The Sultan Hotel & Residence Jakarta!
Reserve your table NOW at +62813-8553-6565
#JAQS #MagicOfTheLivingPlanet #valentinedinner #valentinedinnerjakarta #valentinesday #restaurantjakarta #visitjakarta #explorejakarta
Jakarta Aquarium & Safari opening hours the same as Neo Soho mall (next to Central Park Mall), West Jakarta. Open every day, 10.00 WIB - 21.00 WIB. Tickets start from IDR 150,000.
For more information, click https://jakartaaquariumsafari.com or WhatsApp: 0813 8553 6565.
Photo by: @dewandra