PHM Hospitality (PHM) is set to launch OCTOBART, a programme with a range of diverse themes and concepts that bring together the arts, culture, creativity and lifestyle in each of the brand's eleven properties across Indonesia.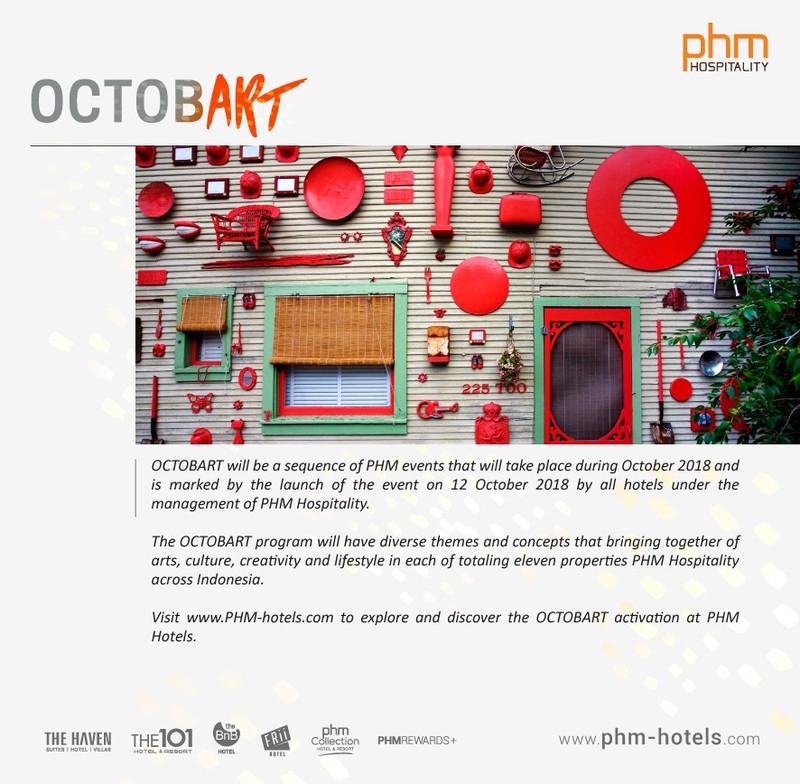 The programme will begin on 12 October. The brand aims to have 45 properties with this programme by 2025.
OCTOBART focuses on supporting the ever-changing lifestyle needs in community, according to Mira Boma, PHM Hospitality President Director. The initiative aims to provide a personal experience that accommodates one's lifestyle.
"Although PHM Hospitality can be considered a young corporation, its ability to consistently deliver top quality services has proved that our company is able to accommodate those changes. And it has now become a point of reference for lifestyle programmes and is a trendsetter for all platforms in hospitality services," Boma said.
OCTOBART will kick-off at the eleven PHM Hotels & Resorts next week. Guests can enjoy different events at all PHM properties.
THE 1O1 Yogyakarta Tugu:
Klangenan 1O1, a musical performance featuring a collaboration between Javanese traditional Keroncong and a Disk Jockey (DJ). Guests can also enjoy a buffet dinner featuring traditional cuisine at the pool terrace. http://phm-hotels.com/the1o1hotels/hotel/yogyakartatugu/
THE 1O1 Bogor Suryakancana:
Inspired by its Sketchwalker event, The Coffee and Sketching Philosophy may be the right choice to release stress. Enjoy good coffee in your quest for inner peace by creating your own sketches.
https://booking.phm-hotels.com/60/the-1o1-bogor-suryakancana
THE 1O1 Bandung Dago
"Damn! I Love My Own Artsy Dessert" is a special culinary demonstration where one can create one's own artsy pudding and roll cake with batik design. Guests can also learn more about entrepreneurship in the food and beverage industry.
http://phm-hotels.com/the1o1hotels/hotel/bandungdago/
THE 1O1 Palembang Rajawali
The 101 Palembang Rajawali holds "The History and The Making of Palembang Batik", where guests can learn the history of batik and can make their own Palembang jumputan.
http://phm-hotels.com/the1o1hotels/hotel/palembangrajawali/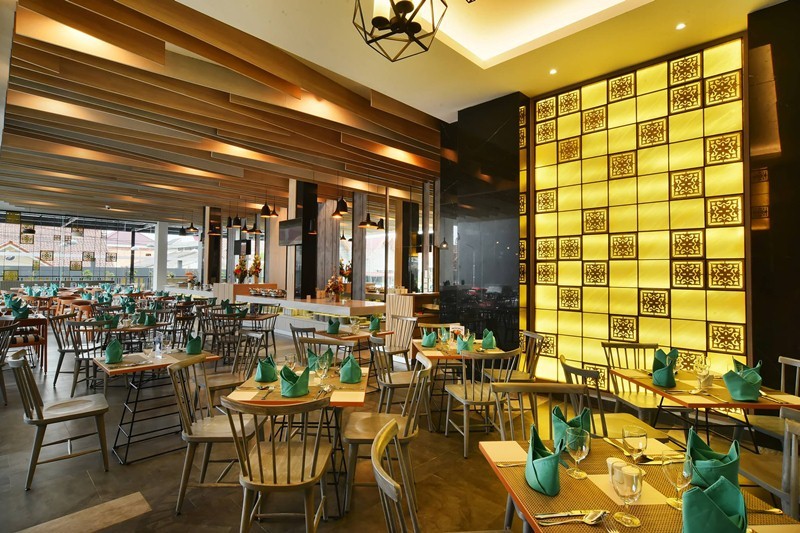 THE 1O1 Malang OJ
Avocado Art. Avocado is one of the healthiest vegetables and also known as an alligator pear or butter fruit. Guests may learn how to create their own main course dishes, desserts and beverages using this versatile ingredient. http://phm-hotels.com/the1o1hotels/hotel/malangoj/
THE 1O1 Jakarta Sedayu Dharmawangsa
"Craft Beer and Indonesian Cuisine Art Pairing" allows guests to pair the beer with Indonesian cuisine as well as doodle it. http://phm-hotels.com/the1o1hotels/hotel/jakartasedayudarmawangsa/
THE HAVEN Bali Seminyak
The Balinese Culture and Art will showcase various aspects of Balinese culture including traditional Balinese fine art, charcoal paintings, watercolour paintings, live drawing and weaving. A complete session not to be missed.
http://phm-hotels.com/thehavenhotels/baliseminyak/
THE HAVEN Suites Bali Berawa:
The Beauty of Diversity is a fashion show by the beach. Presenting traditional collections, guests can attend the fashion show at sunset as well as participate in live sketching, photography and explore the art market. https://phm-hotels.com/thehavenhotels/id/hotel/bali-berawa/
Fontana Hotel Bali, a PHM Collection
Traditional Night mARTket is a fun evening street market which features traditional cultural attractions such as rindik (Balinese traditional music), barong bangkung (culture show), mural live show, face painting and a photography exhibition. One can also find handicraft products, beachwear, trinkets and traditional Balinese sweets. http://phmhotels.com/phmcollectionhotels/hotel/fontanabali/
FRii Bali Echo Beach
Latte Art 101 & Emocao Coffee Testing is special pop up course where one could learn to make latte art and taste coffee made from different types of coffee beans. http://phm-hotels.com/friihotels/
THE BnB Jakarta Kelapa Gading
The Power of Art. Showcasing murals at the hotel and the art of photography. http://phm-hotels.com/thebnbhotels