Irresistible Bazaar, a luxury preloved branded & streetwear bazaar in Indonesia will be held between 27 February and 3 March at Exhibition Hall, Grand Indonesia, Central Jakarta.
Since it was first established in 2015, Irresistible Bazaar has been held on 15 occasions, making it the largest preloved branded bazaar in Indonesia where one can find thousands of original brands of bags, shoes, and accessories from international fashion houses.

Irresistible Bazaar will feature more than 60 online trusted sellers from across Indonesia. The quality and the originality of the products is assured. In addition to bags and accessories, young buyers can also purchase street-wear products and the latest edition of sneakers brands.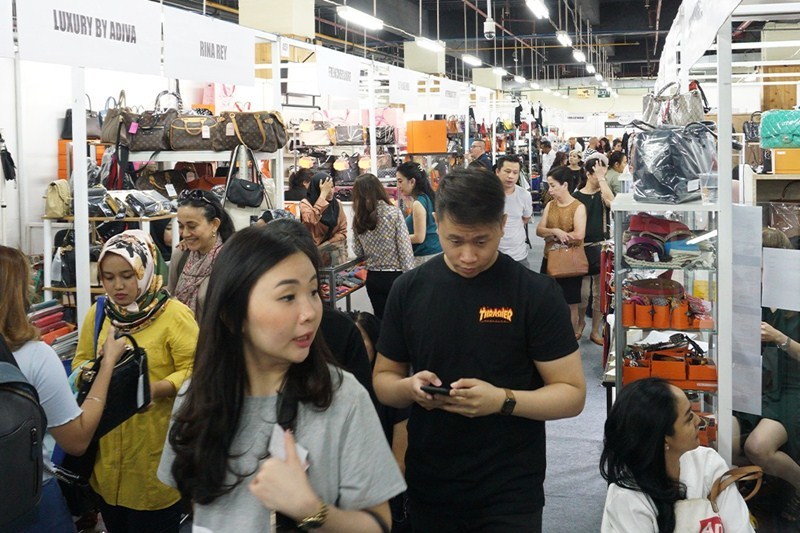 Pre-loved, or second-hand branded goods, have become a trend and has grown significantly over the years. One of the factors behind this growth is due to rising interest in fashionable clothing.
Buying second-hand luxury products has become one of the smart ways of shopping. Fashionistas not only shop but are able to resell their collection in the Irresistible Bazaar and come home with new bags from their favourite designers too!

Irresistible Bazaar
27 February to 3 March, 10 am to 10 pm
Exhibition Hall, West Mall
Grand Indonesia Shopping Town
Central Jakarta
@irresistible.bazaar
www.irressistiblebazaar.co