During Ramadan, people begin preparations for the Eid Al-Fitr. Malls and shopping centres across Jakarta offer discounts at this time of year, including serious discounts at midnight! We list some of the places where shoppers can find some great bargains this month.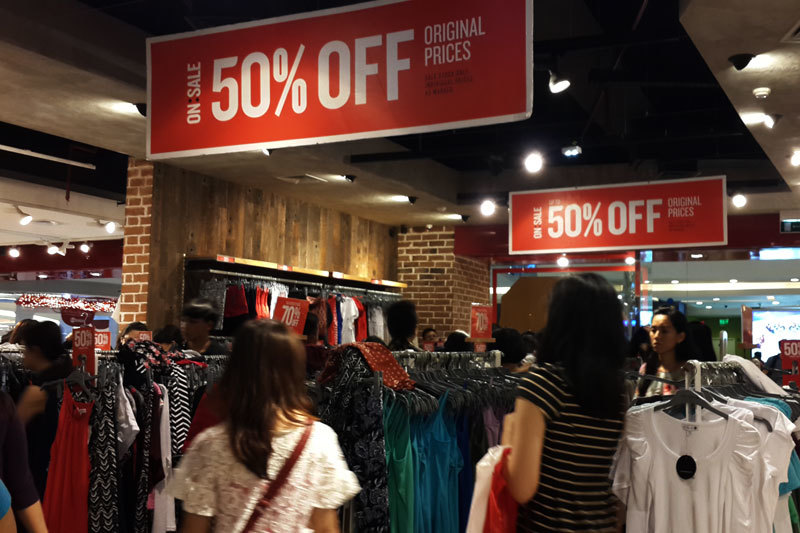 Plaza Indonesia
A special "Blessings Of Ramadan" programme this month includes a variety of services including iftar dining offers and Eid Al-Fitr discounts. Shoppers can get exclusive gifts when they spend a minimum of IDR 1,000,000. This Ramadan Rewards is on until 17 June.

Plaza Indonesia is also holding the 'Ramadan Souq Fashion & Dining' proramme. The Ramadan Souq Fashion will take place at the Multi Function Hall level 2, from 21 May to 10 June. Visitors can get attractive prices for buying designer modest wear collections from 17 fashion brands namely; Darobira, Handi Hartono, Itang Yunasz, Manjusha Nusantara, Nawasan, Nina Nugroho, Nawasan, Ratu (Lentera), Rajjas Batik, Rope Modest Clothing, Shafira, Si.Se.Sa, Titi Arief, Tulola Design, Reeindonesia, Purana and Chic Batik.
Grand Indonesia Mall
The busiest shopping center, Grand Indonesia offers discounts up to 70 per cent, spread over 200 more tenants. On 1 and 2 June, the mall opens for Ramadan midnight sale where visitors can get lower prices on products ranging from fashion to food.
Do not miss the chance to win prizes including return tickets to Amsterdam, a Samsung S9, a one-night stay at SO Sofitel Singapore, a one-night stay at Hotel Indonesia Kempinski, return tickets to Yogyakarta including mileage points with Garuda Miles, as well as shopping vouchers up to IDR 500,000 for those who spend a minimum of IDR 3,500,000, and redeem their receipt at the booth located on the Skybridge 1st floor.
Lippo Mall
Lippo has organised a host of midnight discounts in many of its branches on 1 and 2 June including Plaza Semanggi and Lippo Mall Kemang, both of which will hold a late night sale on 1 June, starting from 9pm - 11pm.
On 2 June, the Late Night Sale will happen at Pejaten Village, Lippo Plaza Kramat Jati, Cibubur Junction, Depok Town Square, Lippo Mall Puri, Lippo Cikarang Mall with scheduled shopping time. Plaza Semanggi will also hold a Late Night Sale on 2 June.