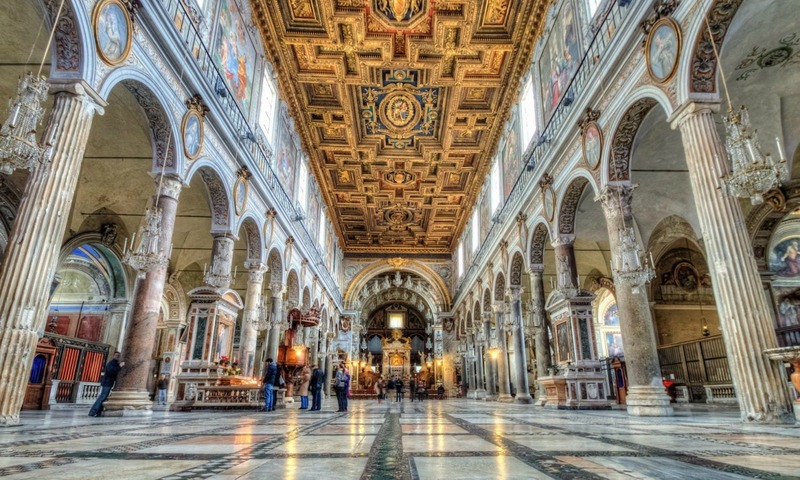 Museums are a great source of learning where one can expand their knowledge, yet museums are not for everybody. Some enjoy visiting the various types of museums to learn about the history of a particular subject, however, those who don't often visit museums usually won't find the appeal and tend to brush them off as a boring activity.
Those who frequent museums come for various reasons, some personal and some societal, so we thought it would be interesting to analyse these reasons and attempt to dismiss the perception of naysayers, and perhaps sway them to reconsider their thoughts on museums and broaden their minds.
Moreover, in conjunction with International Museum Day (18/5), we'll be sharing trivia on the oldest museum in Indonesia and the oldest museum in the world, as well as the five reasons why you should consider visiting museums.
The Oldest Museum in the World – Capitoline Museum
The Capitoline Museums (Musei Capitolini) is the oldest public collection of art in the world, tracing back to 1471 when Pope Sixtus IV donated a group of important ancient sculptures to the citizens of Rome.
Perched on top of the Capitoline Hill in Rome, Italy, the Capitoline Museums are a set of art and archaeological museums found in Piazza del Campidoglio. He/re, you can admire a variety of medieval and Renaissance art, ancient Roman statues, coin and jewellery collections, and many more.
In its collection are ancient pieces that can still be found in the museum 'til today, including the Capitoline She-Wolf, a rendering of Rome's founders, Romulus and Remus, suckling on a mother wolf, which would become a symbol of the city, as well as the Colossal Head of Constantine.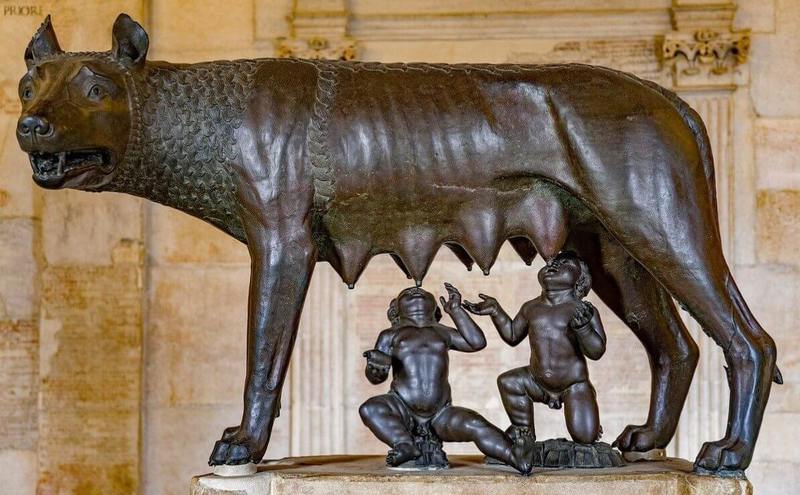 The Oldest Museum in Indonesia - Puppet Museum
The Puppet Museum is a museum located in Pintu Besar Utara Street No. 27, West Jakarta. The Puppet Museum is considered the oldest museum in Indonesia. The museum features a unique and interesting design, which has undergone several renovations since its establishment.
The building was originally named De Oude Hollandsche Kerk ("Old Dutch Church"), and it was first built in 1640. In 1732, the structure was repaired and renamed De Nieuwe Hollandse Kerk (New Church Netherlands) until 1808 when it was finally destroyed by an earthquake. On the same ground, it was later built as the puppet museum and was inaugurated on August 13, 1975. Although it has been restored, several old parts of the church still retain the architectural style of the past.
And finally, we've put come up with our top five reasons to visit museums, which will hopefully enlighten the naysayers and woo them into the museum-loving community.
Lessons in Humanity
Museums are without a doubt one of the best sources to learn about human history as well as the diverse cultures of different countries. At museums, you can gather insights into the way of thinking of inhabitants of certain periods and countries, such as their beliefs, morals, cultures, and more, through observing and analysing art.
Inspirations
Have you ever run into a mental block to your creative thinking? Are you in dire need of refreshing your mind with a breath of inspiration? A museum is a great place to find inspiration and get your creative juices flowing again. Observing works of other artists in museums help stimulate your creativity to generate new ideas, leading to the creation of more art. This includes all forms of art including music, architecture, interior design, creative writing, and many more.
Museums present inspiration through personal connections with visitors and these kinds of personal memories created at museums are everlasting.
Effective Way of Learning
Museums provide the perfect examples of informal learning environments, meaning they are dedicated primarily to informal education, a lifetime process in which people attain attitudes, values, skills, and knowledge from everyday experience and the educative influences and resources in their environment. Informal learning has an important role in how we perceive the world around us, even outside of museums.
A Great Way to Spend Time with Friends and Family
Museums also present the perfect chance to spend quality time and enjoy a positive experience with friends and family. It also provides a chance to build personal connections with family members during your visit. Visiting a museum with parents is particularly special as they often turn into your personal tour guides, creating an environment that provides a shared learning experience.
Community Centre
Museums are not just merely a place that holds collections of artefacts, museums also provide a space where you can connect with neighbours, peers, acquaintances, even strangers, and exchange thoughts and opinions. It allows you to take an active role in your community. Museums nowadays have become an increasingly popular venue to hold events including art chats, book signings, seminars, art competitions, festivals, retail or farmer's markets, charity gala dinner and even yoga class. There's always something going on in museums, all you need to do is visit the website of your local museum to see what promotion, events, and updates they are offering.
Now that should be enough reason for you to visit a museum over the weekend. What say you?