It's time to rejoice, jazz lovers: the biggest international jazz festival in Java is back!
This year, the Jakarta International BNI Java Jazz Festival (JJF) 2017 will be held from 3 to 5 March at JIExpo Kemayoran, presenting both local and international artists to entertain the crowd for three days straight.
Java Festival Production as the event promoter has invited dozens artists to the 13th edition of JJF, including Sergio Mendes, the famous Brazilian producer and singer with a career that has lasted for over five decades, the Grammy award-winning American jazz and fusion pianist Chick Corea, and Cuban jazz trumpeter and pianist Arturo Sandoval who is often deemed one of the most vivacious and dynamic live performers of our time.
The local lineup features the popular Indonesian duo Endah N Rhesa who, specifically for this major music event, will collaborate with Duadrum, an Indonesian band formed in 2014 that consists of the two drummers Yandi Andaputra and Yoiqball. Other Indonesian artists scheduled to perform at JJF are Andien, Afgan, Hi-Vi, Tulus, Yura, Dwiki Dharmawan and Dewa Budjana.
"99 percent of the artists who are slated to perform at JJF have been listed on our official website www.javajazzfestival.com. Stay tuned for more updates," said Dewi Gontha, President Director of Java Festival Production Dewi Gontha said at a press conference in January in Kemang, South Jakarta.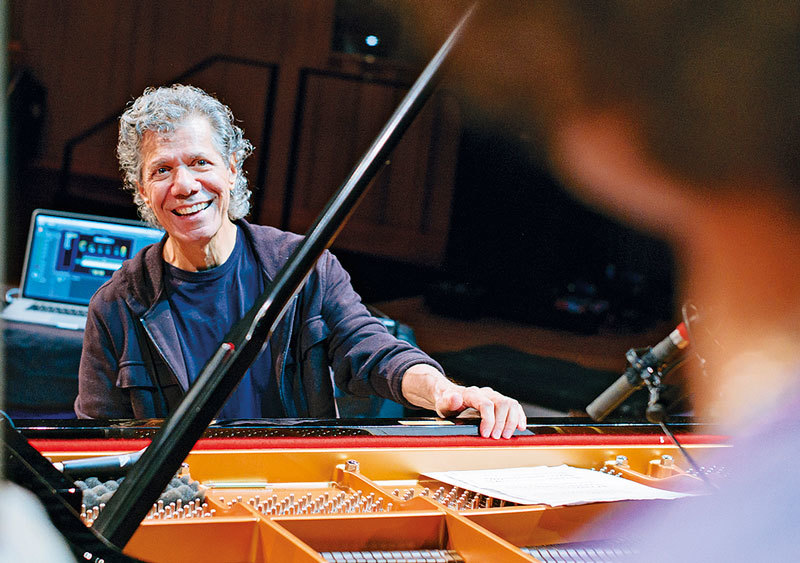 In order to promote Indonesia and its capital to the world and keeping with the tradition, Java Festival Production has decided to use the traditional Betawi puppets ondel-ondel as the official logo of JJF. In the past years, the Javanese shadow puppet wayang and Balinese mythical character barong have inspired the festival's logo.
JJF was held for the first time in 2005 and has become one of the most anticipated events in Jakarta's cultural calendar. A novelty this year are the "daily pass" and "three-day passes" that allow die-hard jazz fans access to every stage and every performance, without having to buy additional tickets for the "special shows".
"Java Jazz is supposed to be a party for the public [to celebrate jazz], and if it becomes too expensive, they will not have the opportunity to watch," Dewi said. "Therefore, we came up with these new passes so everyone can watch all shows with no exception."
The daily pass costs IDR 650,000 while a three-day pass costs IDR 1,500,000, before tax and services.
JJF 2017 is supported by Bank Negara Indonesia or BNI as the event's sponsor title, as well as Garuda Indonesia Airlines, Teh Botol Sosro, Avrist Assurance, MLD, Campina, Jack Daniels, Bir Bintang, Blue Bird, Plaga Wine, and 5àsec.
Instagram: JavaFestPro
Facebook: Jakarta International Java Jazz Festival
Twitter: @JavaJazzFest
Mobile apps (android and iOS): jjf.7langit.com